The Competitive Dashboard has been developed exactly for this purpose. This dashboard allows you to compare the performance of up to 5 companies to determine the strengths and weaknesses associated with each company side by side. This dashboard combines data from multiple companies automatically where you can detect competitive threats and any disruptive technology trends at the early stages. Historical performance graphs provide a clear story of each company's strategic ambitions over years and can help you anticipate future strategic moves.
To set up a Competitive Dashboard from the Insights homepage, type in between 2 and 5 company names into the search bar with the "company" option selected. After doing this you will get a screen similar to what is shown below: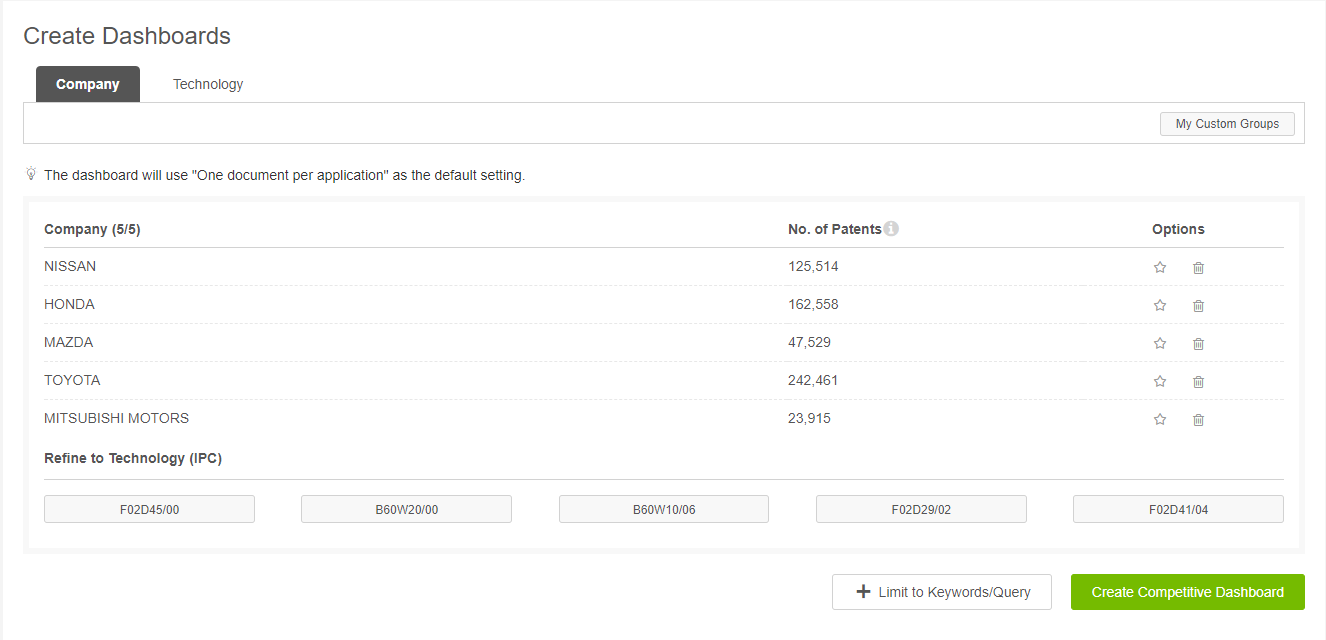 You are also able to refine by technology (in terms of IPCs) and limit to keywords/query. Once you are happy with your companies and your refinements click on the "create competitive dashboard" option. From here you will come to a screen like this: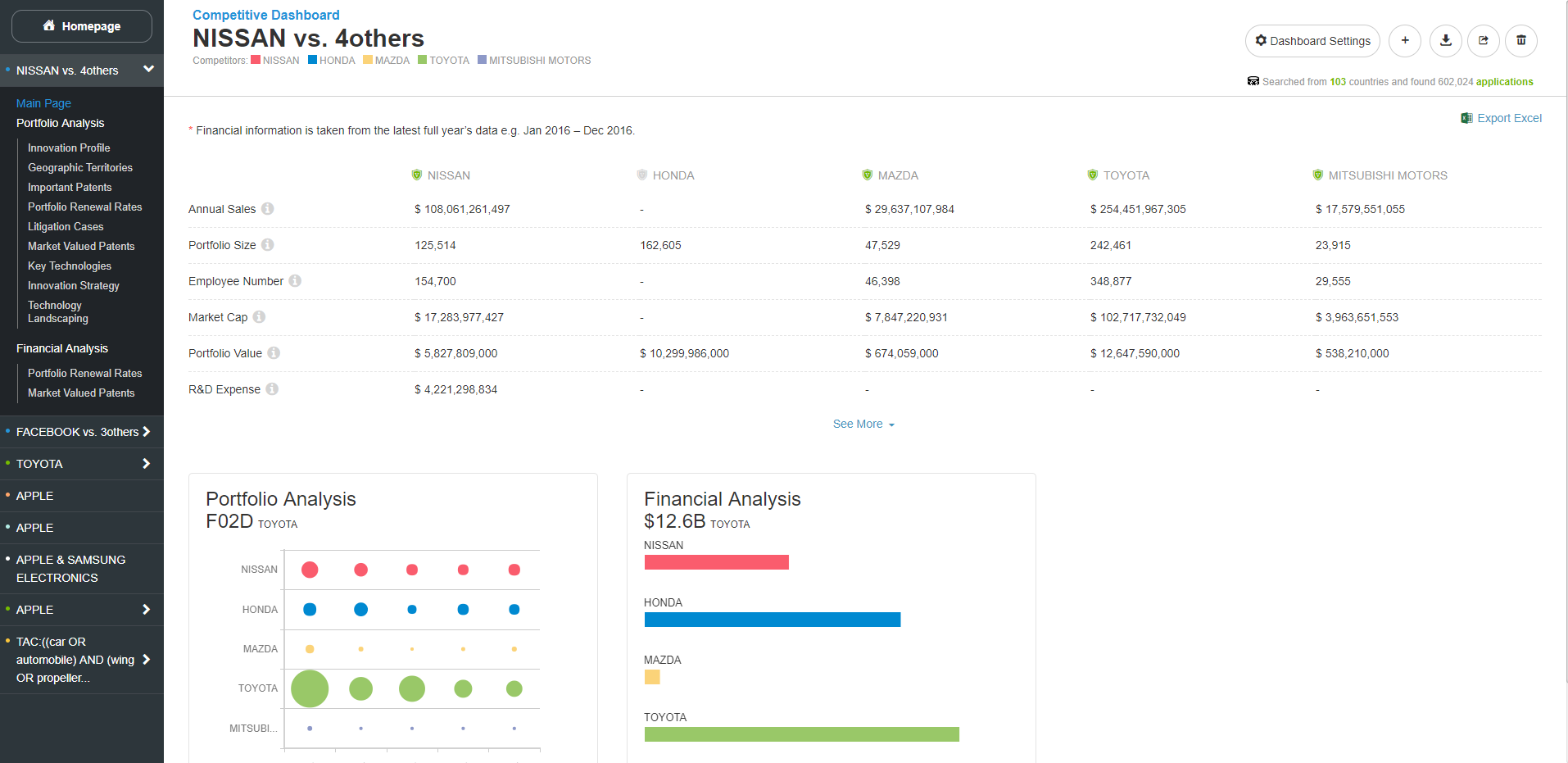 Once here you will immediately be able to view various pieces of financial data and other pieces of information about the chosen companies where there is an explanation of the meaning of each of these. On the top right corner of this page, you are also able to alter the settings of your dashboard, change which companies you are comparing, export graphs, share the dashboard and delete the dashboard.
On the left-hand sidebar of this screen, you are able to go to the analysis options and view the various graphs that have been created for the dashboard.
The first option is Portfolio Analysis which will allow you to compare the patent portfolios of your selected companies using various different metrics where you can refine the data that is being used by selecting the "add filter" option: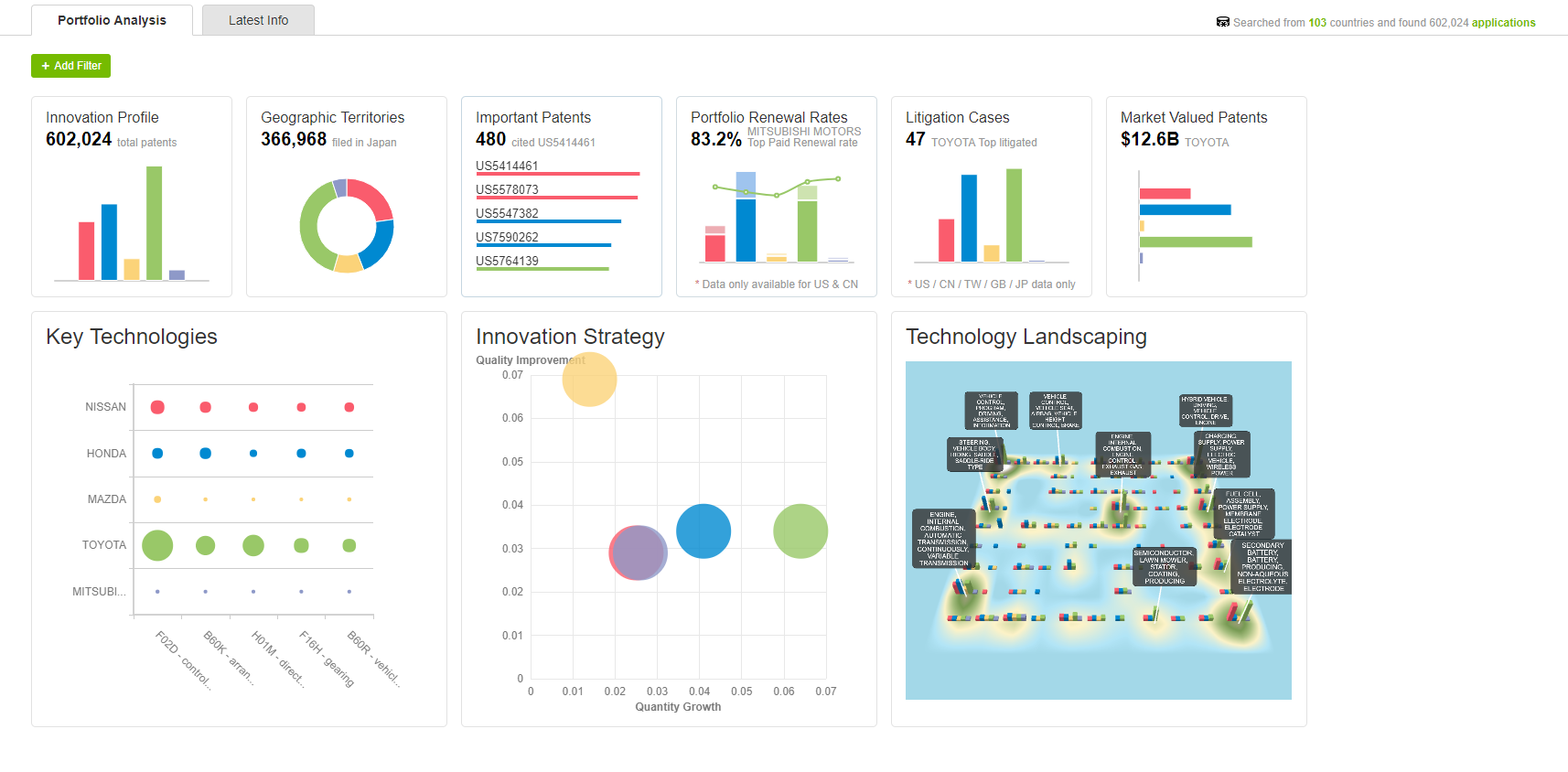 The second option is Financial Analysis which will allow you to compare financial information of your selected companies in terms of their patent portfolios using two different metrics where you can again use the "add filter" option: