Custom Grouping allows multiple companies to be grouped, "Grouped Assignees" is available in the Account area, which you can access by clicking on the person symbol located at the top right corner of the screen.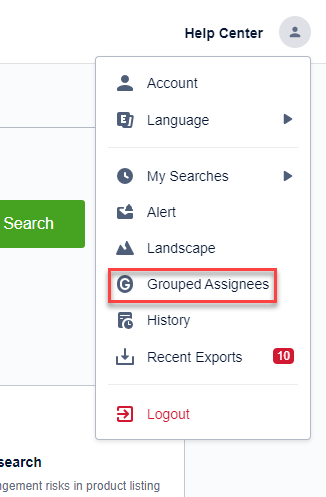 You can also access the "Grouped Assignees" area from Insights' Account menu.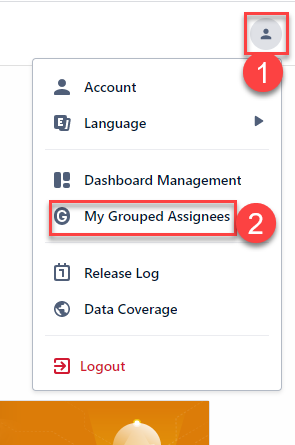 Or at the moment of creating a Company Dashboard.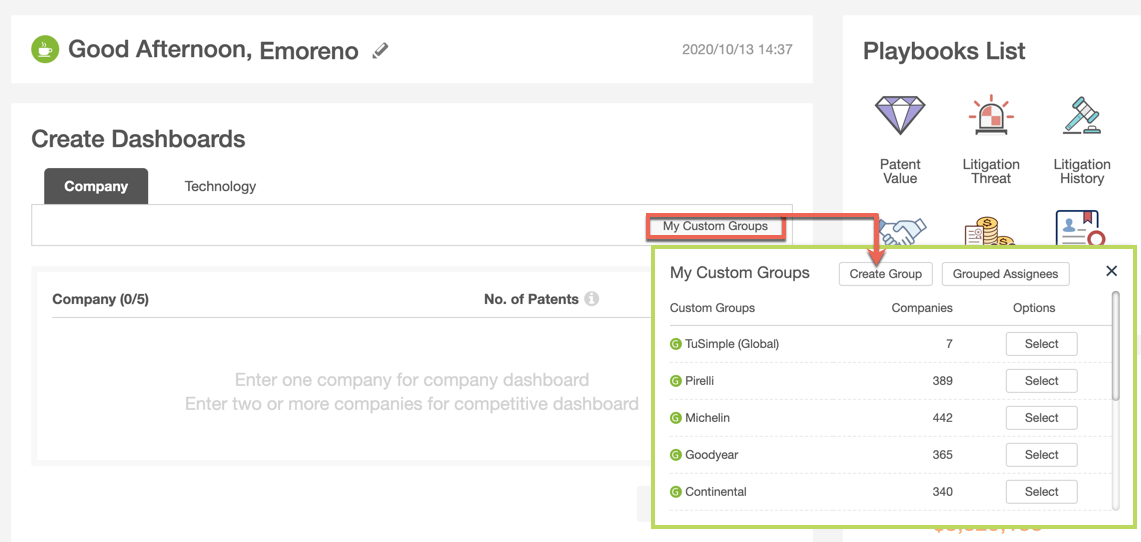 To create a new group, click on the "New Assignee Group" button.
On the left side of the screen you can search and select the Standardized Current Assignees you wish to include in your group. Once you have selected all the companies you are interested in, click the "Submit" button to save your changes.
Alternatively you can select group assignee from the Corporate tree by hitting the "PatSnap" tab.
This will allow you to select companies and subsidiaries from our corporate tree.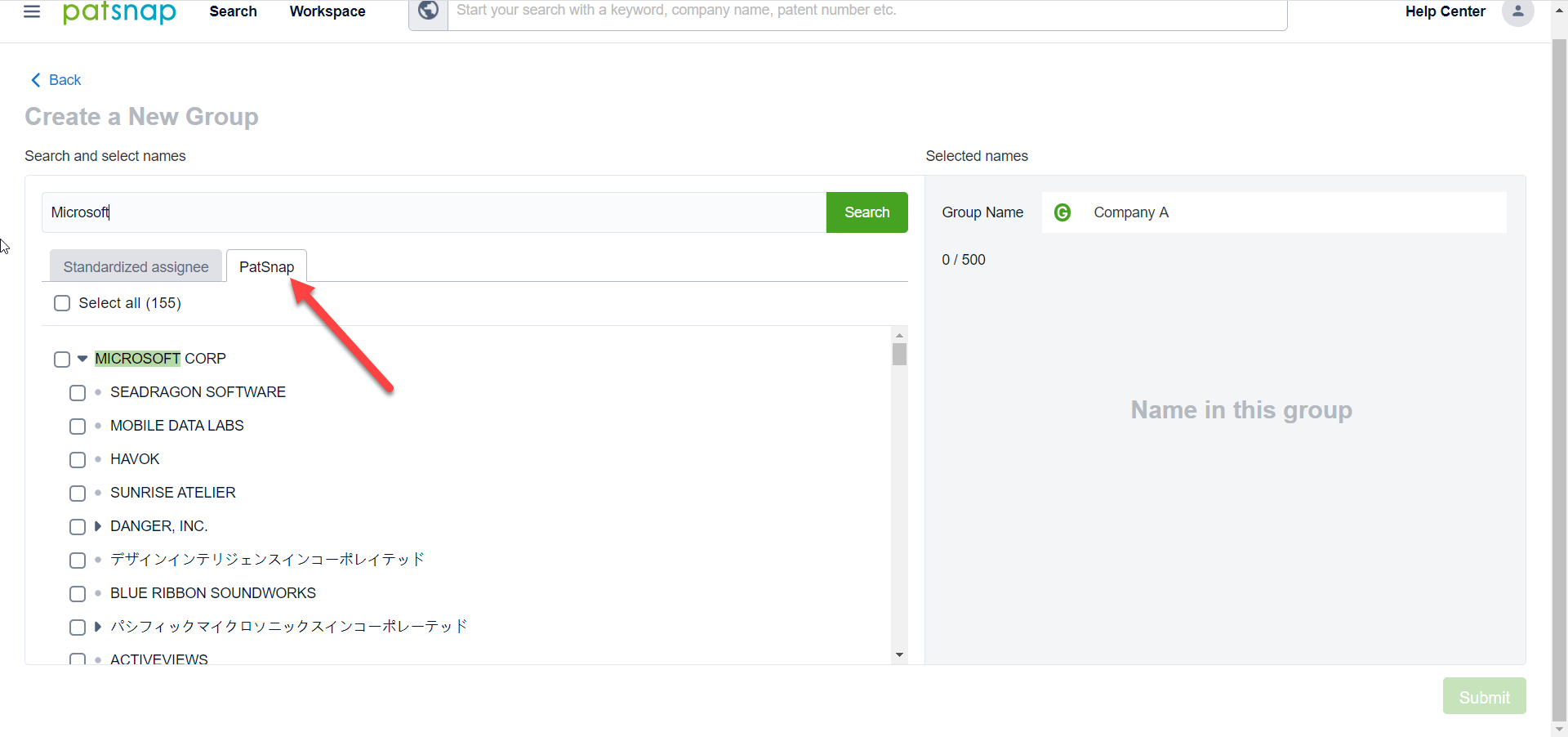 Once you have done this, you can search your name group in Analytics by searching like this:
GNAME:("CompanyName")

Grouped Assignees are also available as a refining option on the results page.

In Insights, they will show up when you are searching for a company name as normal. They will have the green "G" icon on the left so you can tell them apart.
Additionally, the Assignees you merge together when using the "Assignee Grouping and Editor" tool in Insights will be reflected in the "Grouped Assignees" screen. The grouping and editor tool is only available on certain charts (i.e., "Top Assignees", in a Technology Dashboard).