Exporting Insights reports can be done with a click of a button.
Once you have created your dashboard, you will come to a page similar to the one below.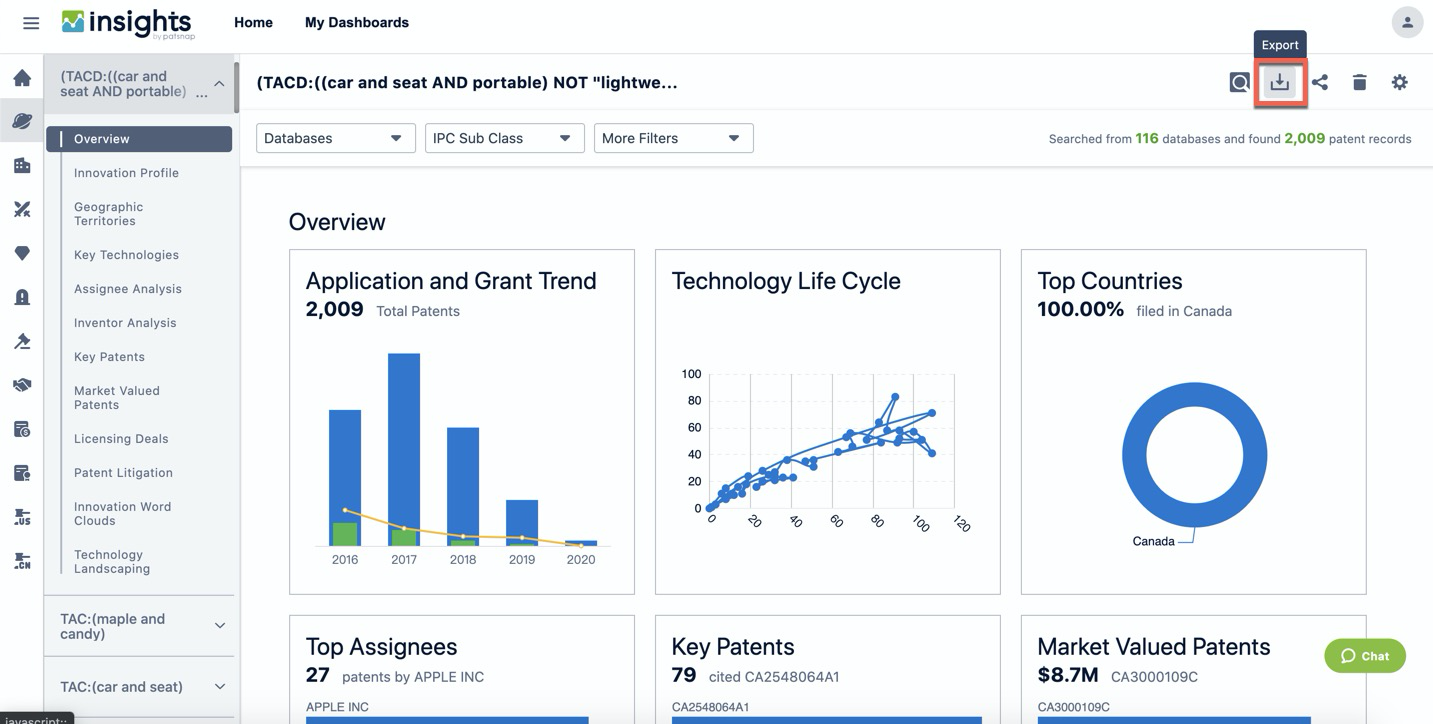 Clicking on the Export button will take you to the page below. Here you have Export Settings on the left-hand bar which allows you to include/exclude the charts you wish to export. By clicking on the check box, you can include/exclude charts as you please.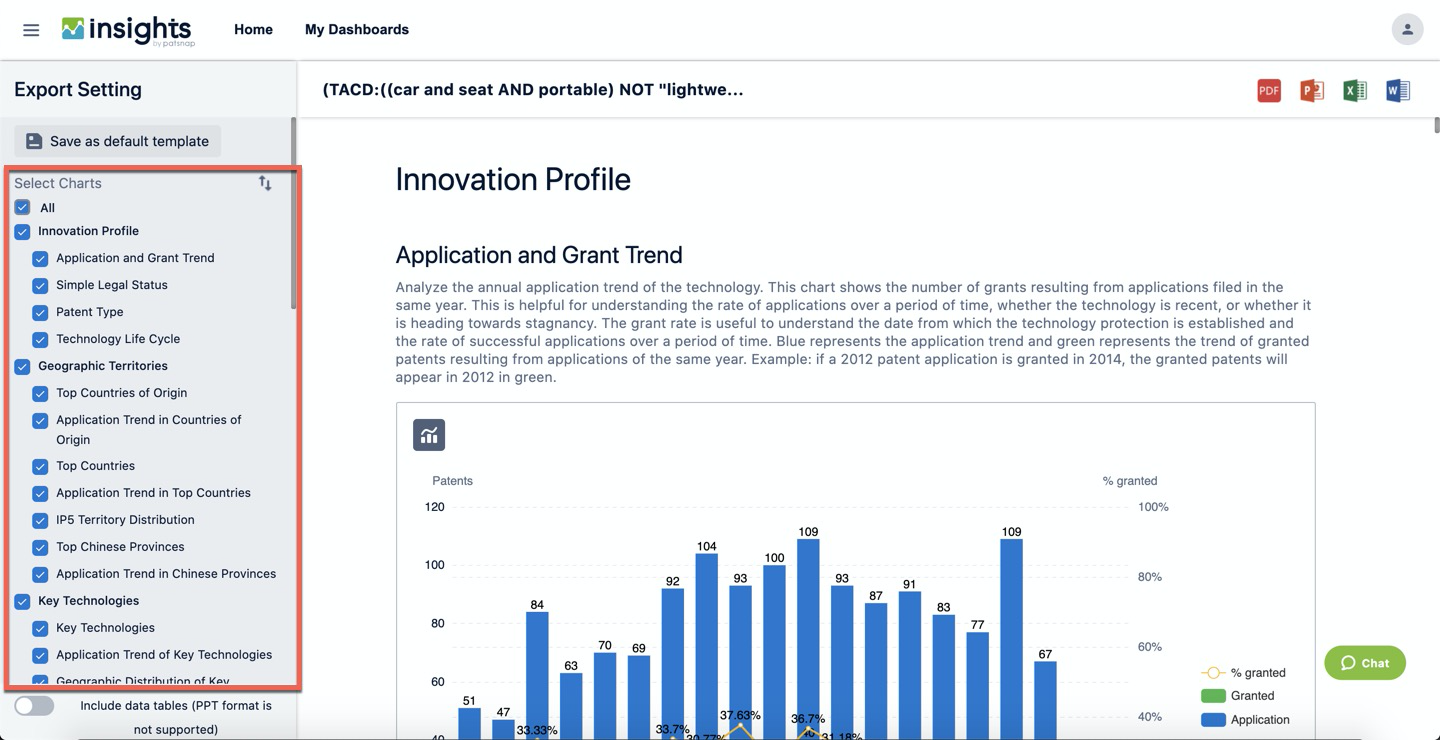 Additionally, you can also select specific charts that you wish to export frequently and save it as a default template by following the steps below. Once you've saved a default template, your charts will be automatically selected every time you click the export option.
It is also possible to indicate the time range of the data reflected in certain graphs. Simply click on the "Settings" button on the top right corner of individual charts when available. That will allow you to choose if you want to display all of the available patents, patents only from the last 10 or 20 years, or patents that correspond to a specific period of time.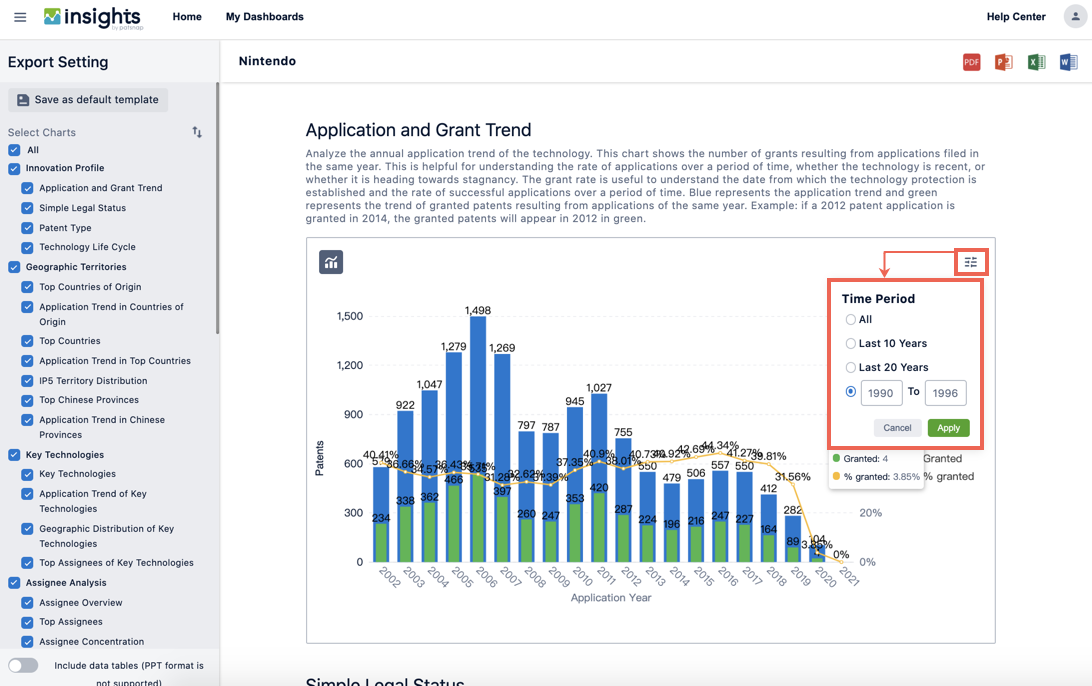 Once you are happy with the selections and you wish to export the file, finally click on the Export format button on the top right-hand side of the page.