Exporting Insight reports can be done with a click of a button.
Once you have created your dashboard, you'll need to go to the "Portfolio Analysis" section of the dashboard.
You will come to a page similar to the one below.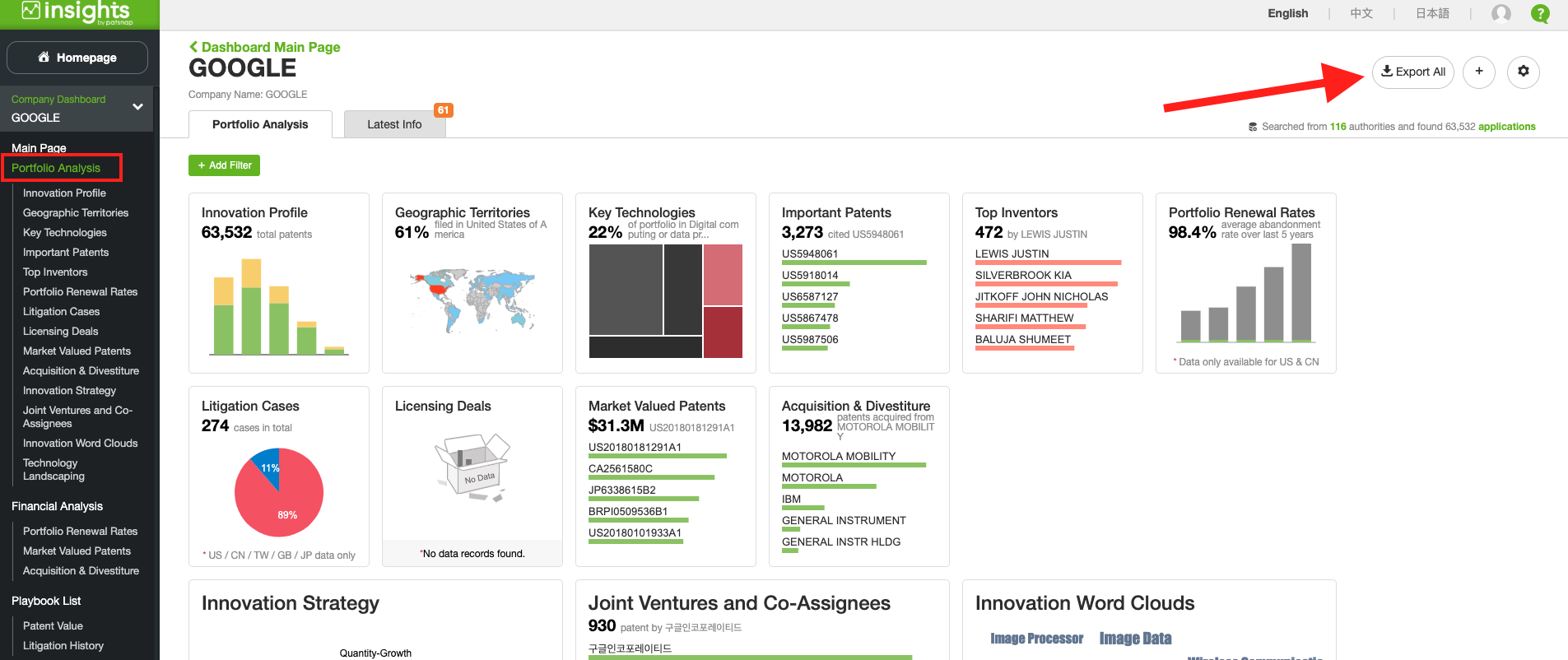 Clicking on the Export All button will take you to the page below.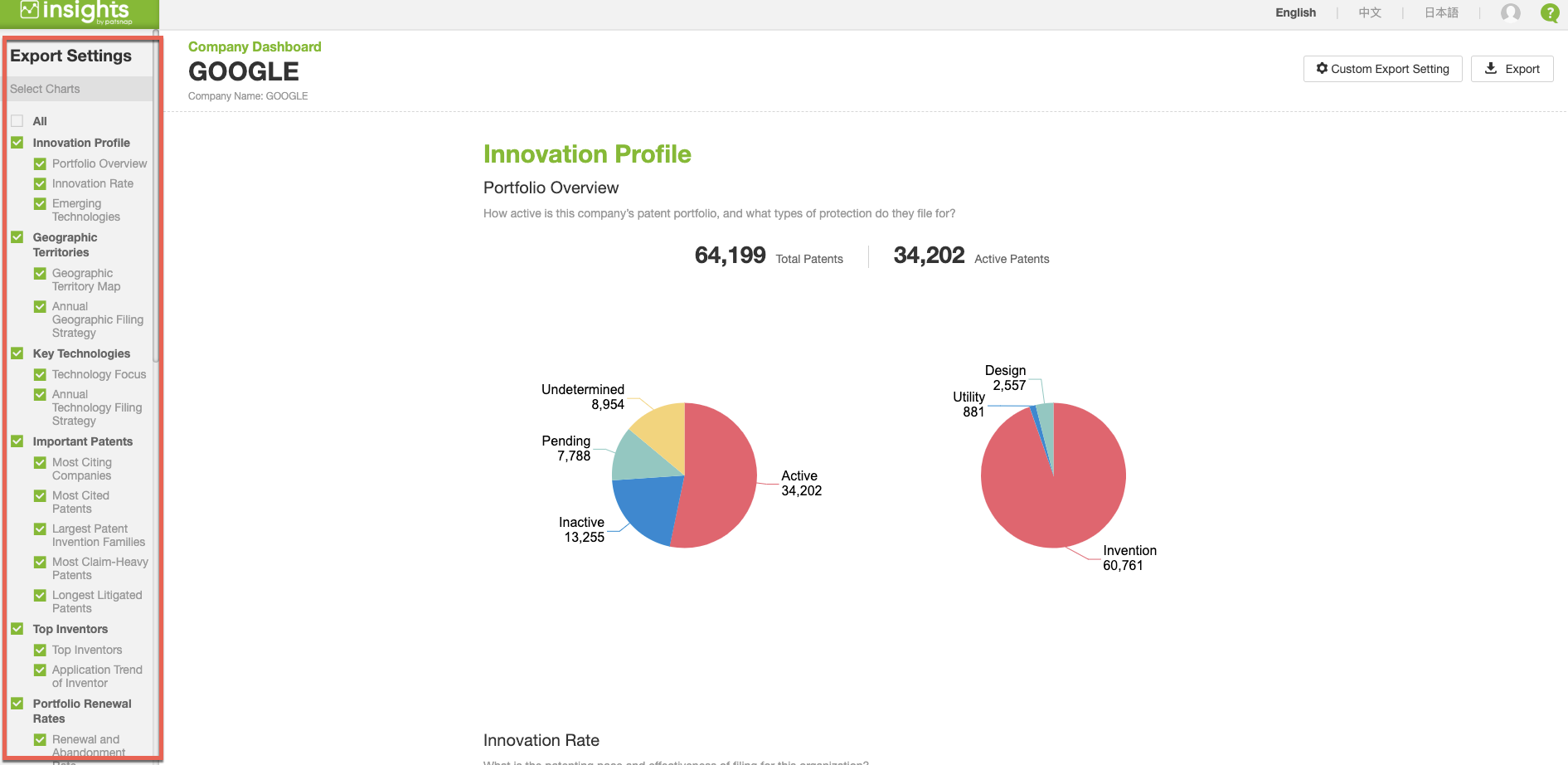 From this page you have Export Settings on the left hand bar which allows you to include/exclude the charts you wish to export. By clicking on the check box you can include/exclude as you please.
Once you are happy with the selections and you wish to export the file, click on the Export button on the top right hand side of the page.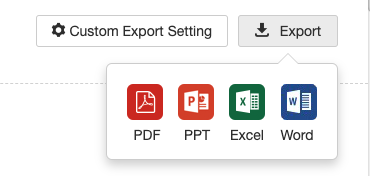 You can then select which file format you wish to export your information.