Basic Text Search
The Chemical platform can perform searches with different chemical identifiers.
These include; Chemical Name, SMILES, InchI Number, InchI Key, PubChem CID, Drugbank ID
Entering the identifier and hitting Enter will then show a list of relevant chemical results.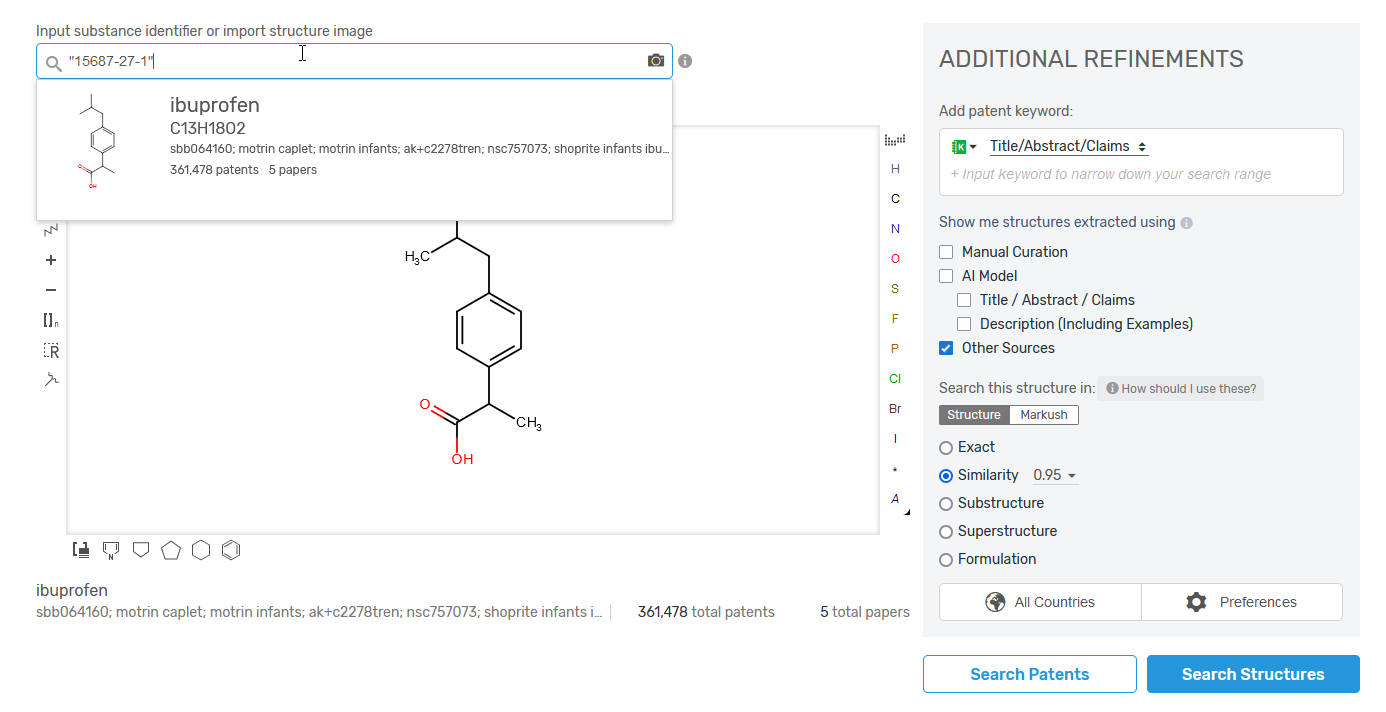 Selecting one of the results will then create the structure into the Marvin JS structure draw. This is where you can then edit the structure if you wish.
Once ready, you can choose what type of search you wish to perform at the bottom of the screen.
Basic Import Image Search
There are two options available when it comes to importing an image.

The first one is a raw image search where you can upload any image file to search.

The second allows you to import saved chemical structures and identifiers direct to the Marvin JS.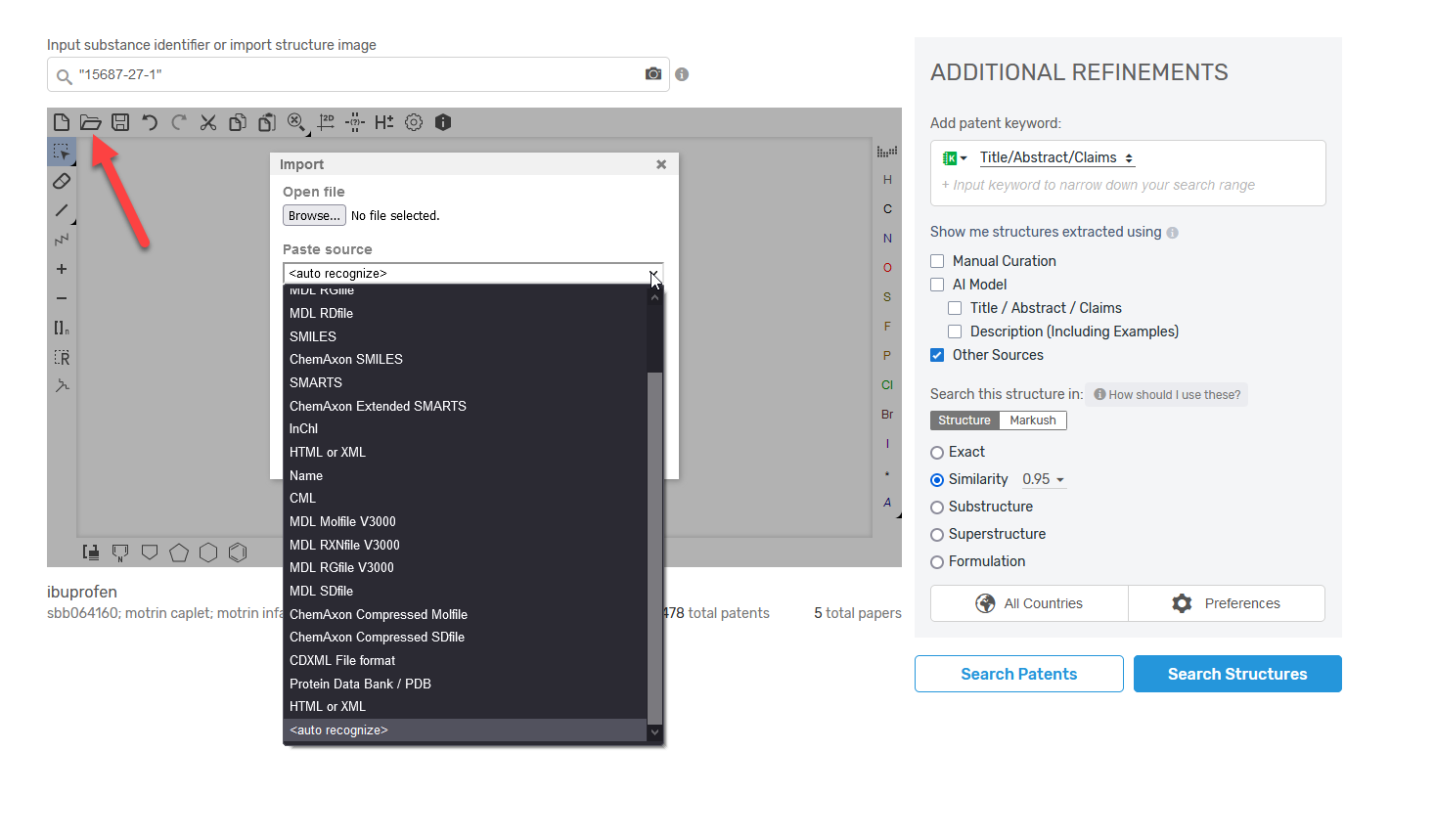 Once imported the structure will show and again you can edit before performing search.
And Finally...

The search can also be performed from a drawn structure, the Marvin JS allows to to construct your structure to search.