The migration from Insights to Analytics might return unexpected results due to a misunderstanding of the Exporting process.
You can export the desired patents to Analytics via two different actions: adding the patent list to a workspace ("Add to a workspace") and exporting the list in the search results ("View in Analytics").
With both methods, we can only export sectors/segments of a chart/graph/table.
Add To Workspace
Almost every graph is interactive. By clicking on the graph's sector of interest, the related list of patents will pop up on the right-hand side of the page. The following example shows the Active Patents under the Key Technologies section for one company and one IPC code of a Competitive Report.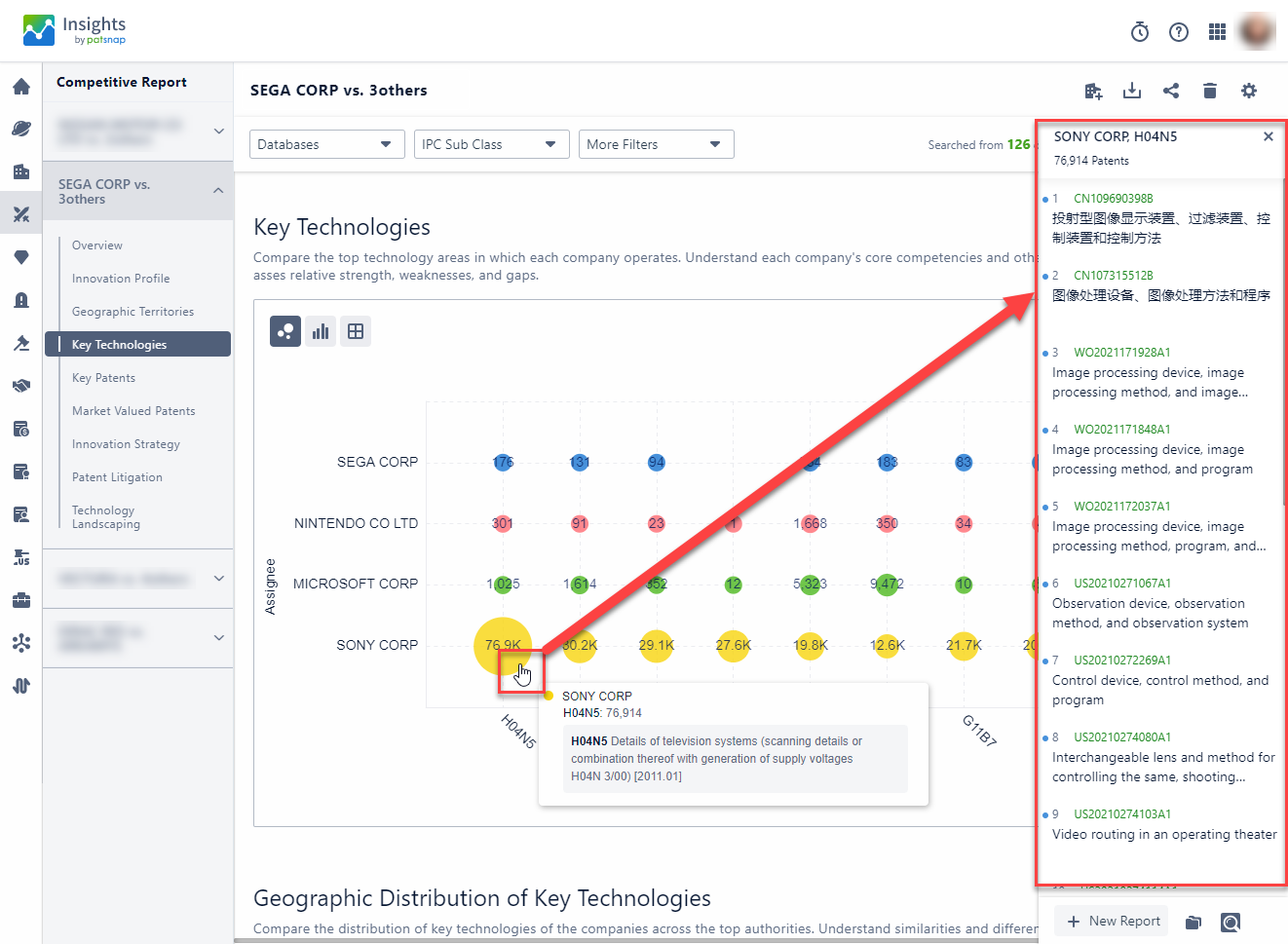 Add to Workplace
At the very bottom of the patent list, you can import the list of patents in a workspace by clicking on the dedicated button.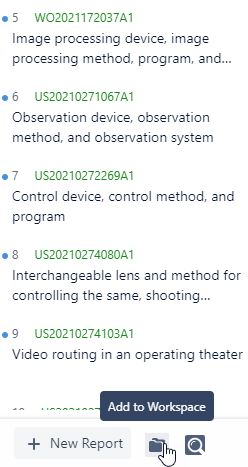 This process will export up to 1000 patents in one go. You can iterate the process until you have exported the required set of patents.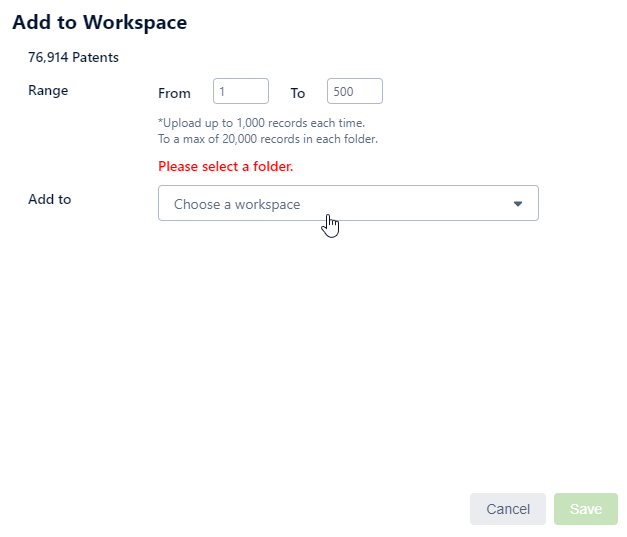 View in Analytics
Just like "Add to workspace", the "View in Analytics" button allows you to perform a similar action.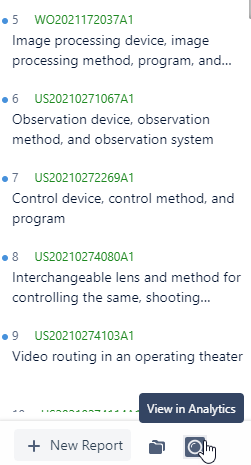 In this case, the search query underlying the search results will be imported into Analytics and reran. At this stage, it is crucial to have the same settings in Analytics as you are using in Insights.