The Import feature within Workspaces allows you to upload a large amount of patent numbers into PatSnap. This might be from a list of patents you already have, or from another system you are moving from. PatSnap is able to detect and match Publication Numbers within your Excel file or as a list similar to our Bulk Search, with data that exists in the PatSnap database.
You can find these options in your Workspace under the Import button.
For Bulk Search import:
Select the "Import" button in a workspace.
Then click on the "Bulk patent number import" option.
Once you have entered your patent numbers you can complete an exact match or a "fuzzy" match which will import similar patents as well.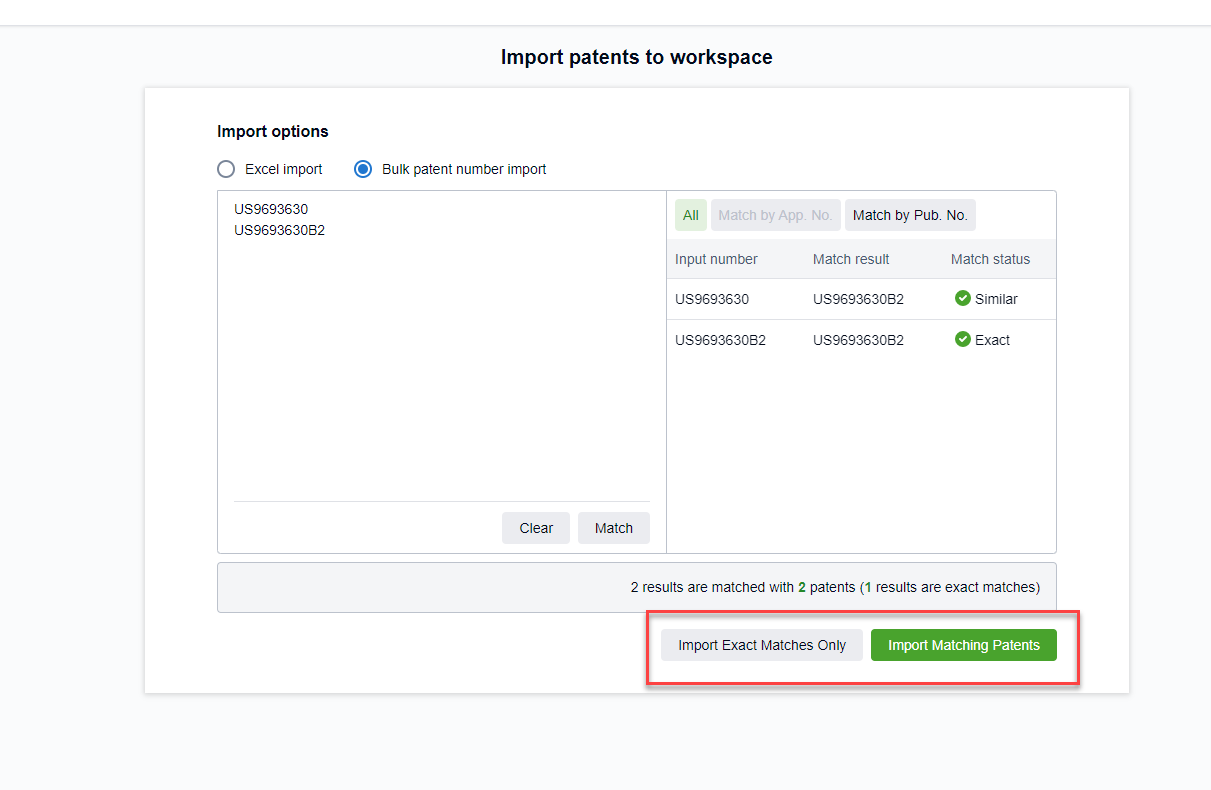 For import via Excel:
Before importing your document, make sure the below is done:
The spreadsheet needs to be sorted as the reference template suggests
To import data in previously existing custom fields, the Fields names in the Workspace and Column names in your spreadsheet must match exactly
Then select the type of import you wish to use. Whether the manual input, layered input or ticket/check option.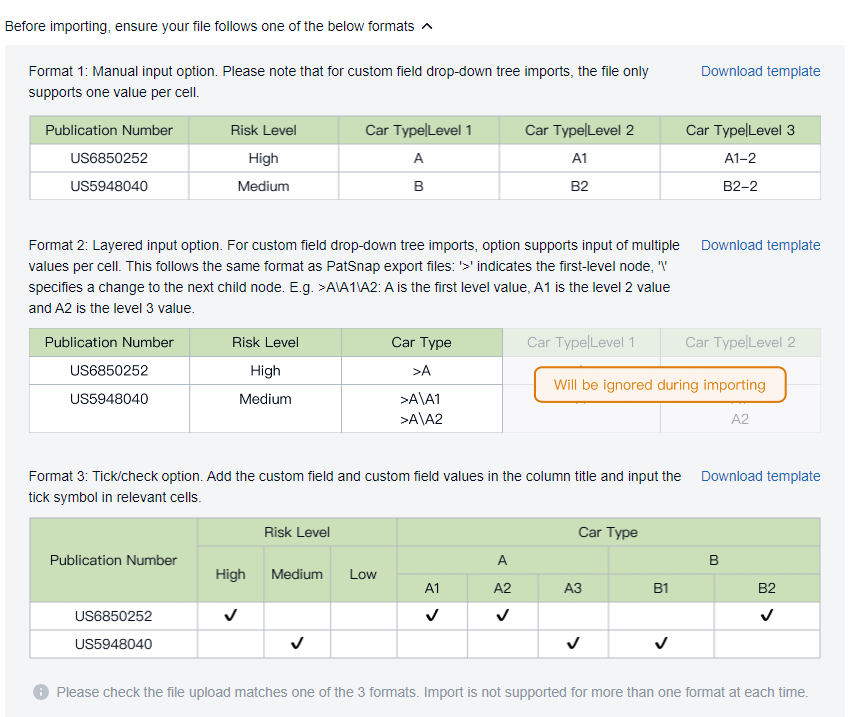 We would highly recommend downloading the templates and make sure that your excel spreadsheet matches the template before attempting to upload.
Import troubleshooting
In case your import didn't work or certain applications and patents didn't make it into your workspace, you will be able to download the matching log after your import is complete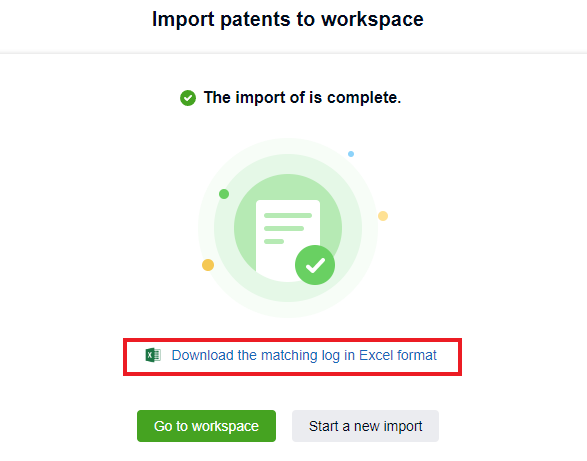 Make sure to check this and correct any errors that you can before importing your list again. Duplications in your workspace will be ignored.
Here is an example of a successful import matching log: