How do I manage my different folders within and between Workspaces?
You can find the necessary tools to organize and customize your Workspaces on the left-hand side of the workspace area.
Firstly, you can search for the Workspace folder by using the search bar to search for the name of the folder within your Workspace.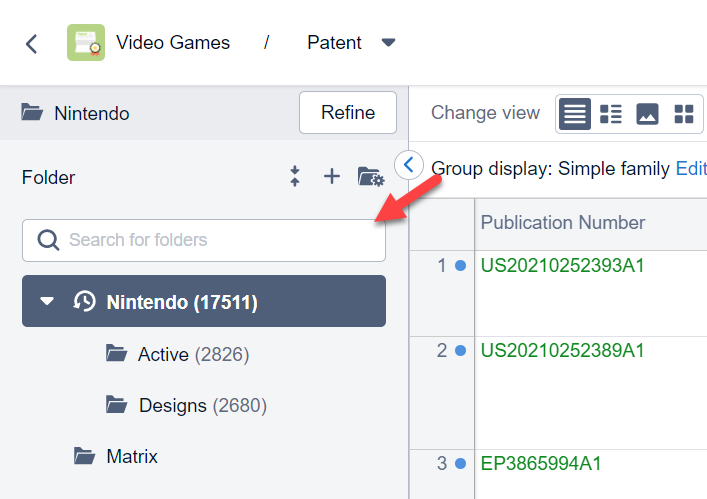 Once you have found the folder of interest, you can edit, move, copy or delete the folders using the drop-down menu located on the right side of each folder, you can also create new Subfolders.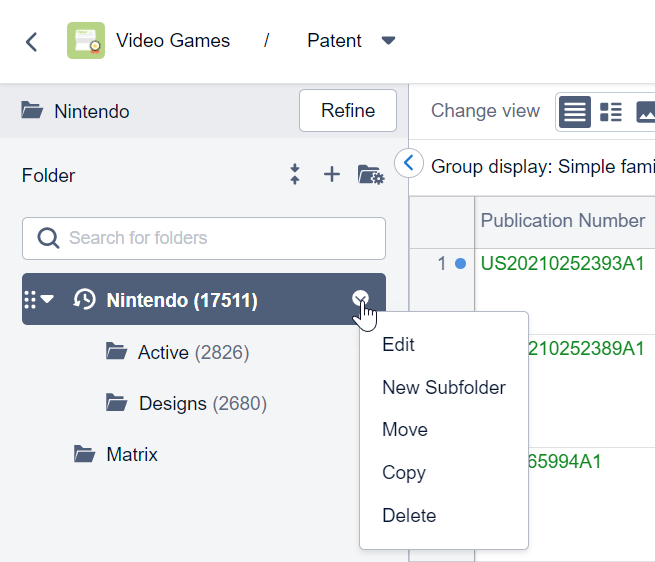 The "Edit" and "New Subfolder" options enable you to customize your Workspaces: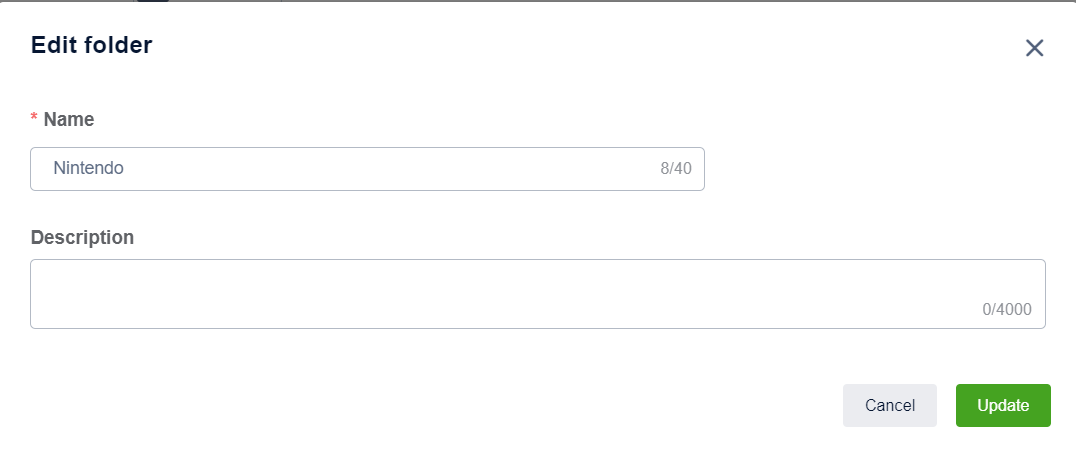 The "Move" option will allow you to move a folder within the same Workspace or to a different Workspace. You will only have one copy of that folder found in the Workspace you selected to move it to.

The "Copy" option will allow you to copy a folder within the same workspace or to a different workspace. You will have 2 copies of the same folder.

The delete option will delete a folder and its subfolders.

At the top of the folder list you will have a button to Expand all the Folders and Subfolders, a button to create a new Folder, and a button to access the "Manage" screen.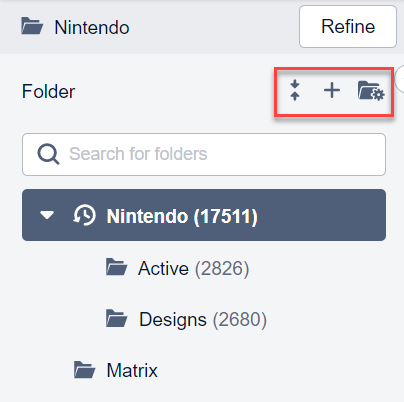 By clicking on the "Manage" button, you will be directed to a page where you can view all your folders and subfolders. On the right side of each folder, you'll find the Edit, New Subfolder and Delete buttons: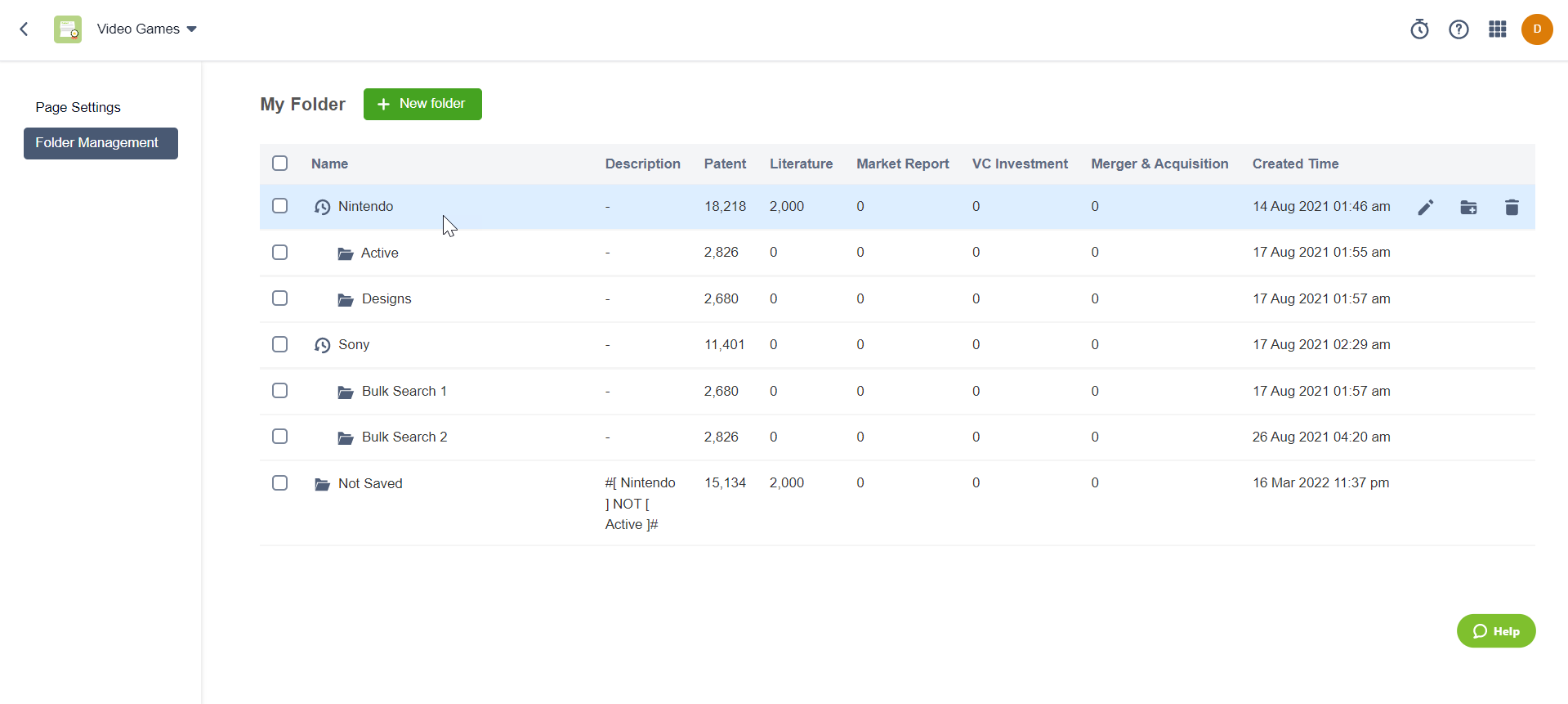 Patents in a Workspace Folder.
You can also manage the patents found within a Workspace. If you select one or multiple patents in a folder, a menu will appear on the lower right part of the screen.
Using this menu you will be able to:
Assign the selected patents to a colleague.
Export the selected patents in XLS, original PDF, RTF, XML or CSV file formats choosing the fields you wish to export.
Delete the selected patents.
Edit the Custom Fields you have added to the current workspace.
Copy or Move the selected patents to different folders in the same or a different workspace.
You can also mark the patents as read or unread, just like you would do with an email.
Extract the chemical structures contained in a patent, if available (up to 100 each time).
Extract the Sequences contained in a patent, if available (up to 100 each time).
Search the citations of the selected patents.
Compare two patents with each other.
NOTE:
The total number of patents which you can store in your total personal workspace is dependent on the package you are on:
Lite users - 100,000 patents
Standard users - 1,000,000 patents
Premium users - 10,000,000 patents
However, you can store up to 500,000 patents within a single folder and you can create up to 300 folders.
You can view your personal and company workspace limit on the bottom left hand corner of the Workspace home page.