On the main page of a dashboard there is a set of options on the top right-hand side of the screen:

Export option will export all the "mini dashboards" and you may select the ones you wish to include on the left-hand-side under "Export Setting":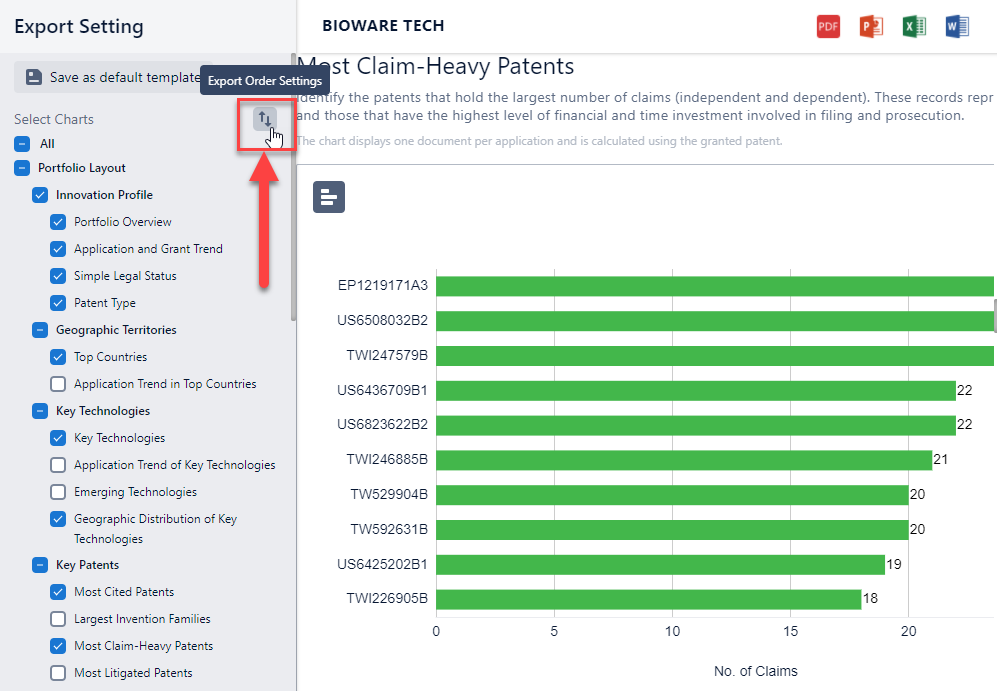 The "Custom Export Setting" button on the top right side of your chart list allows you to change the order in which the mini dashboards appear. Simply drag and drop them in the order you would like to have them displayed.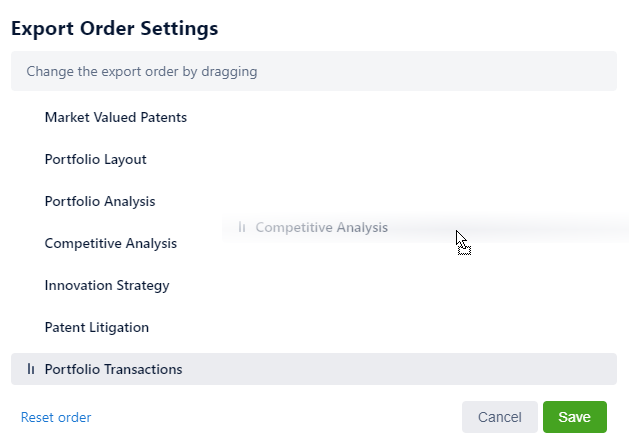 You can then chose in which format you would like to export your document in. For the now the tools allows you to generate a PDF, a PowerPoint, an Excel or a Word document in just a single click.

You can also "View in Analytics" to see all the patents that are used in the dashboard within Analytics.
You can also use "Compare company" to add a company for further analysis in a separate dashboard.
You may also share the dashboard with members of your team that would benefit from it.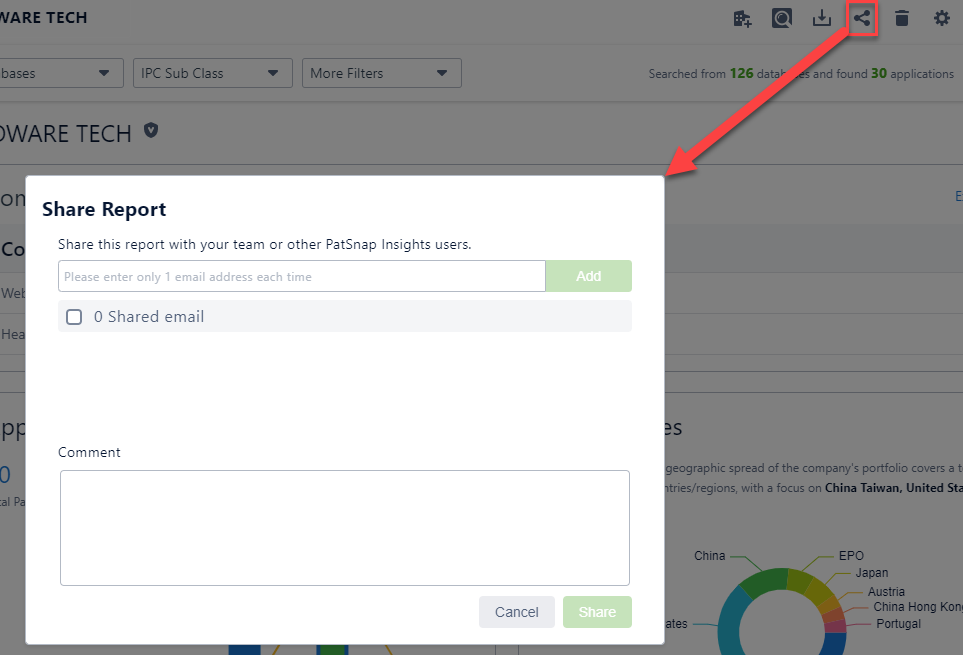 It is also possible to delete the dashboard you have created: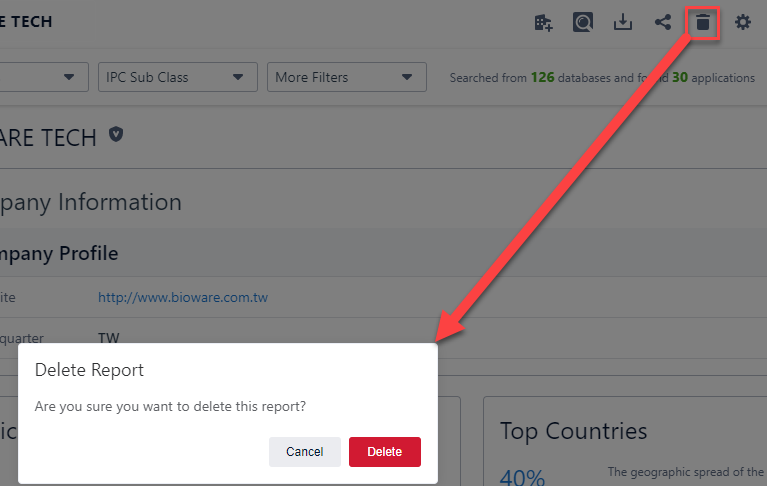 There is also "Settings" that allows you to change the settings used within the dashboard.
There is also an "Export Excel" option on the main page that will export all the information directly from the main page of the dashboard into an excel spreadsheet: