In Insights, there is the option of using the Patent Value Report which will help you to identify valuable patents and their corresponding monetary value.
In merger and acquisition, buying/selling or licensing patents, we need to be able to accurately value these assets. In addition, when managing a patent portfolio, we seek to identify the valuable patents to maintain while pruning the less valuable ones to optimize resource allocation. This report helps you get answers on "How valuable is a portfolio?" and "Which are the most valuable patents".
To access this, choose the "Patent Value" option on the reports list: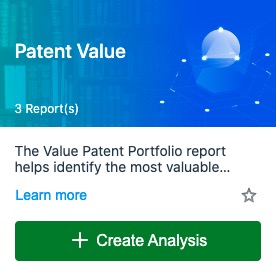 Once you have selected this option you will be able to create a patent portfolio report where you can use a company's name, keywords, a search query or add a workspace to be able to create the report. You can also see a more detailed description of what the report is used for here. Once you have made your selection you will see a screen that looks like this: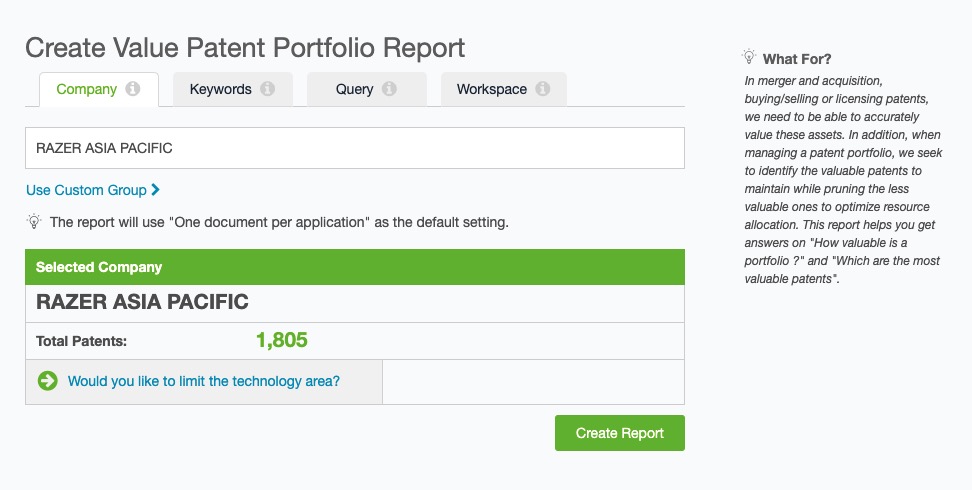 Once happy with your selection, click on the "create report" option. From here you will come to this screen: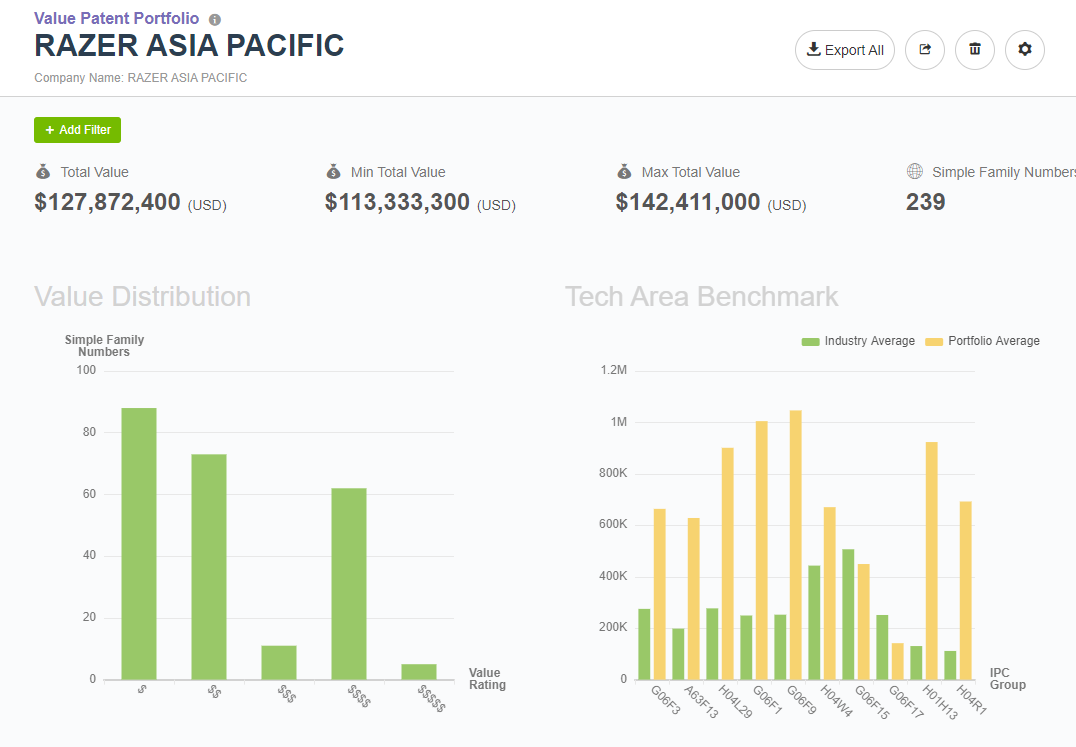 Using the options on the top-right corner of this screen you can edit report settings, export graphs, share the report and delete the report.
You are also able to add a filter and view valuation data for the patent portfolio as well as the number of simple families within the portfolio.
You can also view graphs on this page, those being the "Value Distribution" graph and the "Tech Area Benchmark" graph, (for this graph, "Industry Average" is the (mean) average value of all patents (for patents that we have a value for) that have that specific IPC code whereas "Portfolio Average" is the average value of patents within that specific company's portfolio that have that specific IPC code) as seen above as well as viewing the "Most Valuable Patents" within the portfolio as seen below: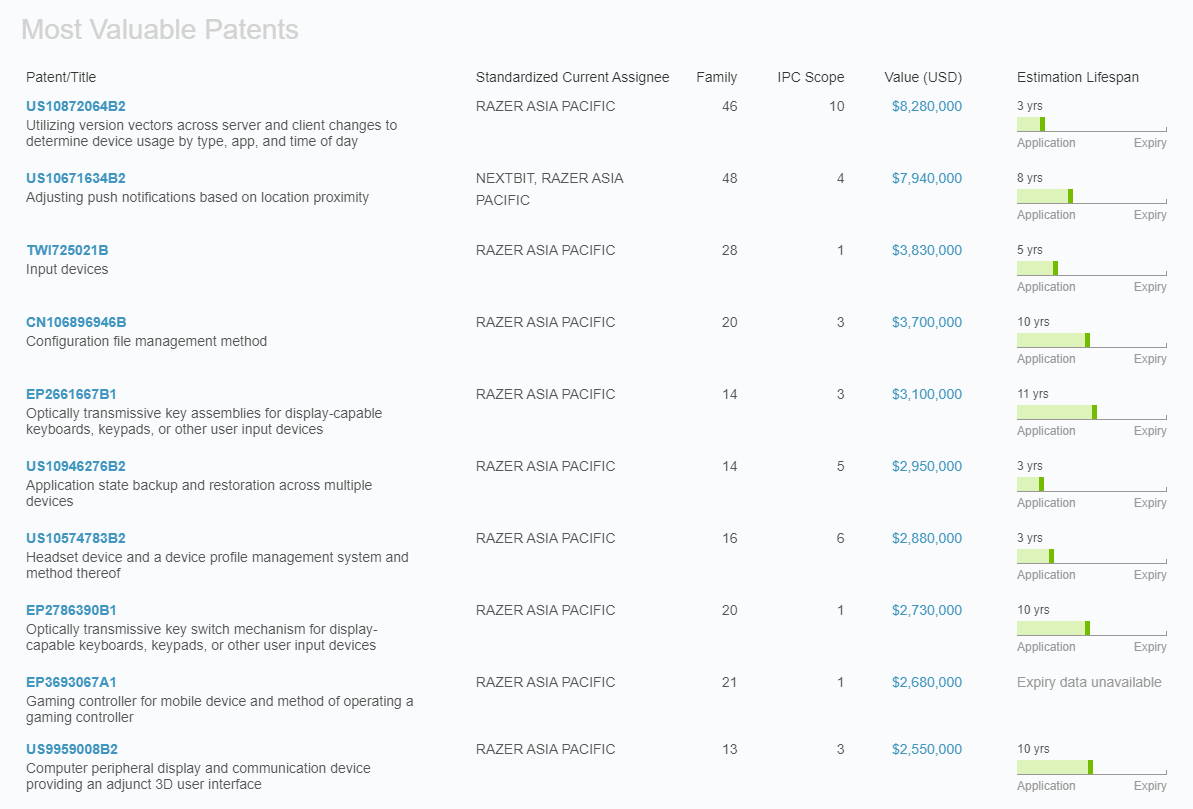 You can also access this report via the technology and company key reports.