In Insights, there is the option of using the Litigation History report which will help you find out all the patent litigation history of a company and their success rate in court.
You can find out all the patent litigation history of the company and their success rate in court. This dashboard helps you get answers on "What is the risk of this company?", "Which patents are being asserted?" and "How are the cases being resolved?"
To access this, choose the "Litigation History" option on the reports list: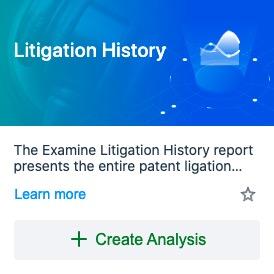 Once you have selected this option you will be able to create a litigation history dashboard where you can use a company's name to create the dashboard. You can also see a more detailed description of what the report is used for here. Once you have made your selection of company, you will see a screen that looks like this: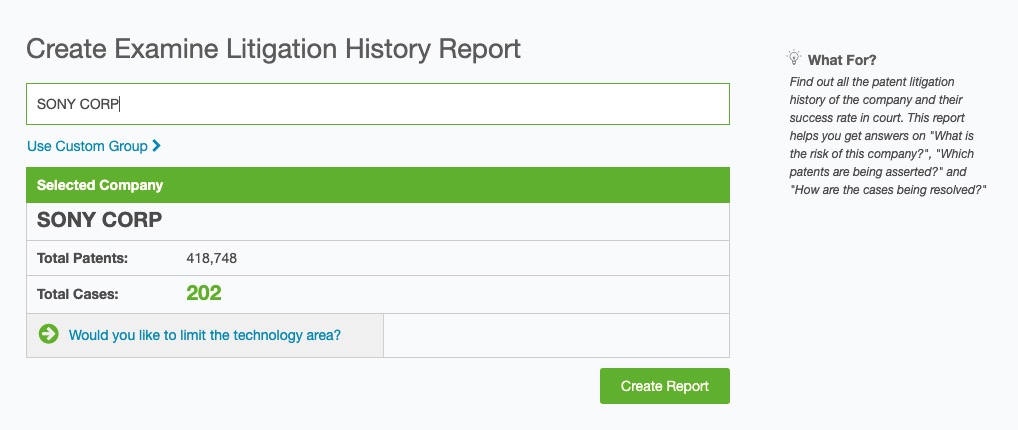 Once happy with your selection, click on the "Create Report" option. From here you will come to this screen: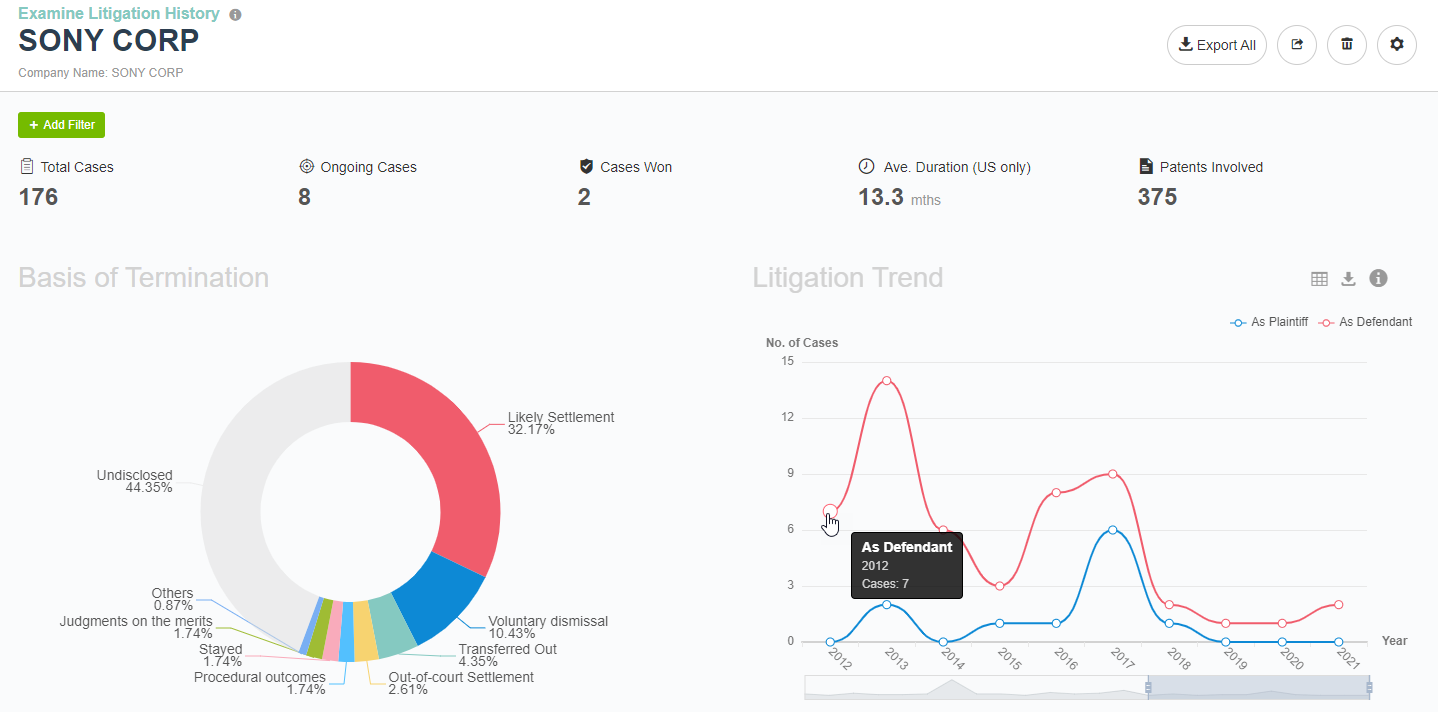 Using the options on the top-right corner of this screen you can export graphs, share and delete the dashboard and change the dashboard settings.
You are also able to add a filter, view the total number of cases, the number of ongoing cases, the number of cases won, the average duration of the cases (US cases only) and the number of patents involved.
You can also view graphs on this page, those being the "Case Outcomes" graph and the "Litigation Trend" graph, as shown above, the "Top Defendants" graph, "Top Plaintiffs" graph and "Longest Litigated Patents", as shown in the image below, the "Related Concepts" graphic, as shown below the other image and the "Patents Asserted by Company" which is ordered by the number of cases for that particular patent, as shown in the bottom image here: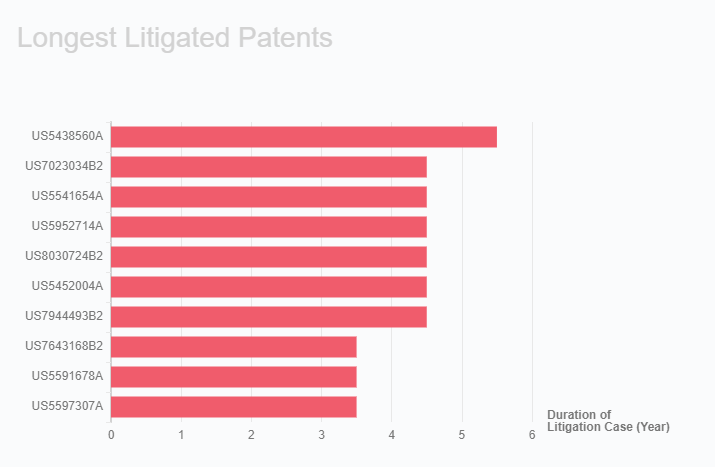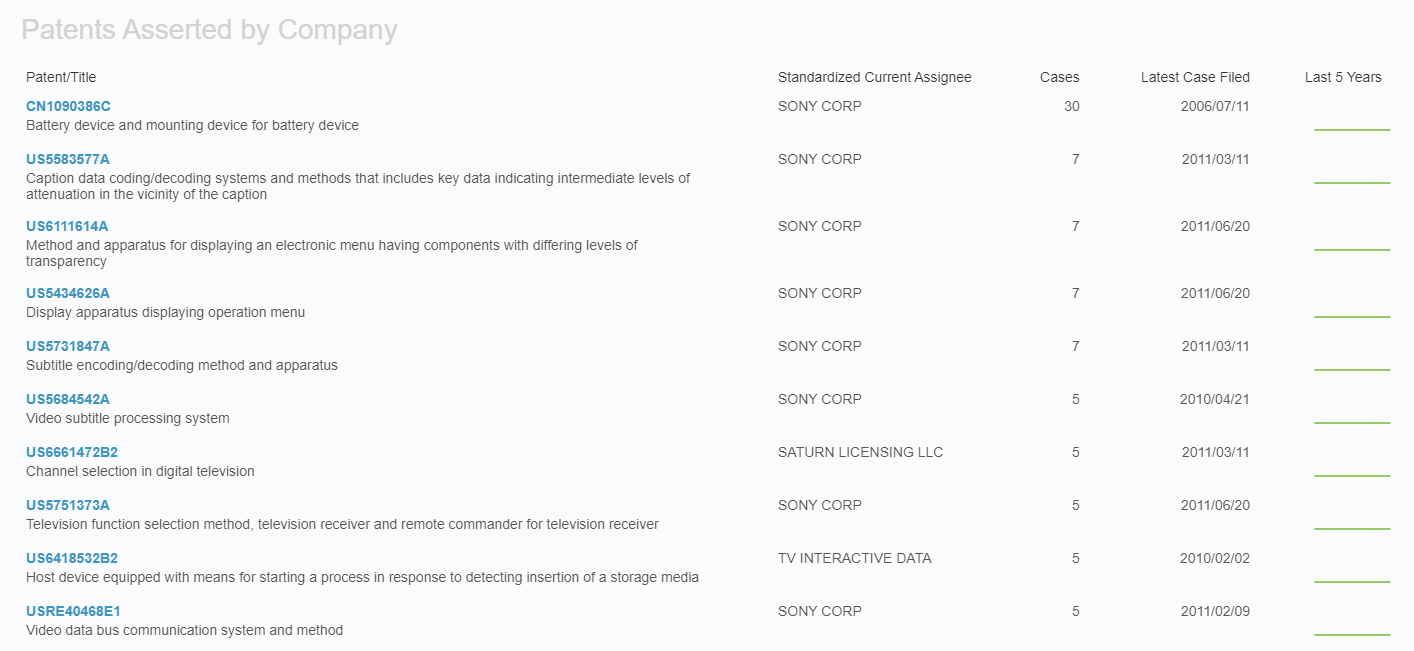 You can also access this report via the company key report.
In terms of our litigation data, check out this: Where Do You Get Your Data From, And What Does It Cover?