In Insights, there is the option of using the Simulate A Merger report which will help you to perform early IP due diligence on a merger and acquisition.
As with tax and culture diligence, IP due diligence is required to report on the synergies and discordance between the two portfolios and understand how the M & A could influence their patent portfolio. This report helps answers questions like "How would acquiring this portfolio impact the technological focus of my portfolio?" and "Will merging with this company broaden the geographical coverage of my portfolio?"
To access this, choose the "Simulate A Merger" option on the reports list: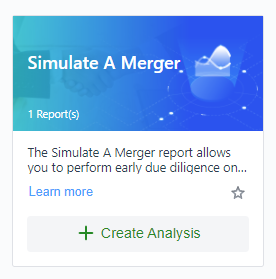 Once you have selected this option you will be able to simulate a merger between two different companies which can be thought of as treating 2 companies as though they were 1. Once you have made your selection you will see a screen that looks like this:
Once happy with your selection, click on the "Create Report" option. From here you will come to this screen: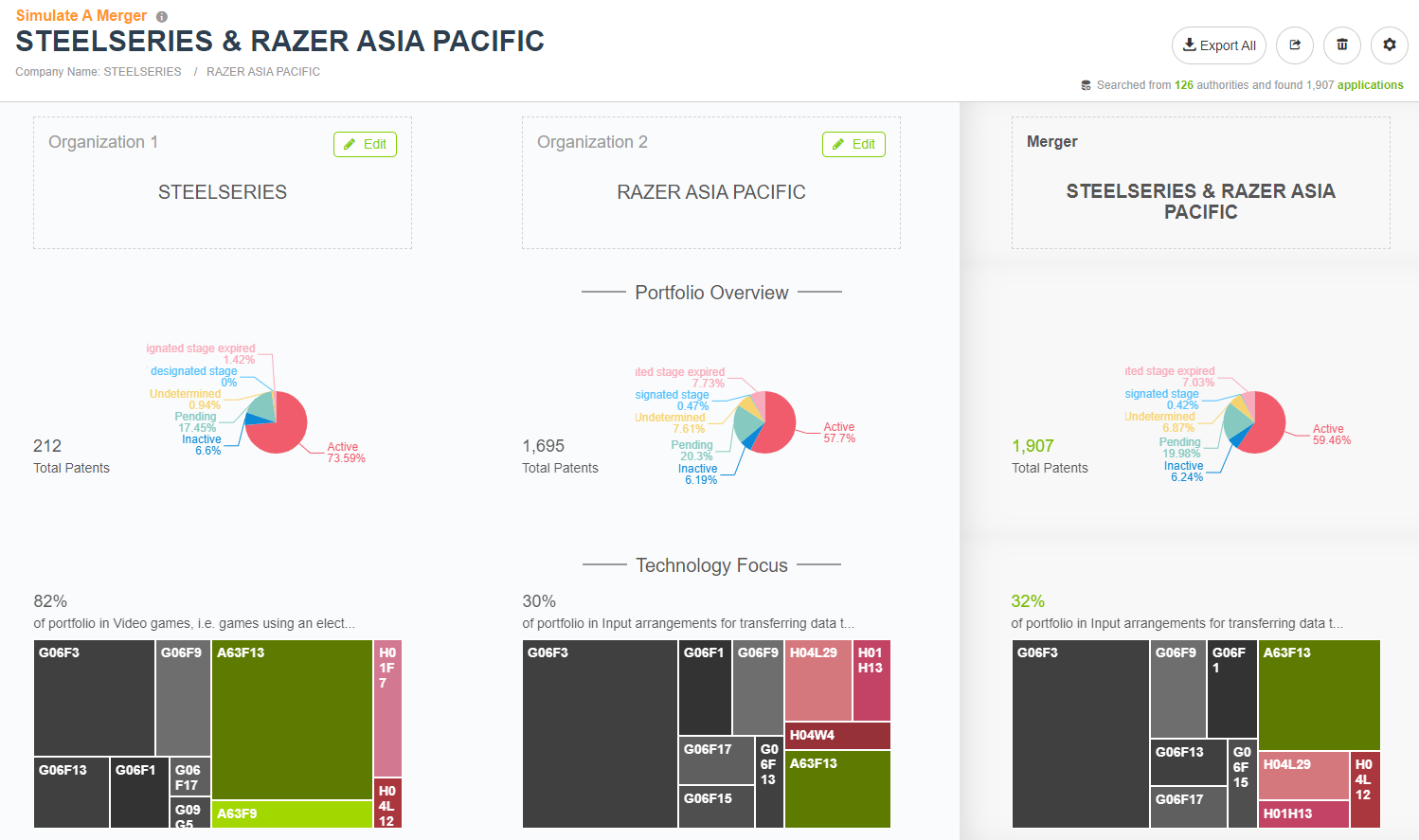 Using the options on the top-right corner of this screen you can edit dashboard settings, export graphs, share the dashboard and delete the dashboard.
You can also view graphs on this page, those being the "Portfolio Overview" graph and the "Technology Focus" graphic, as seen above and the "Technology Area Benchmark" graph, the "Geographic Territory Map" graphic and the "Innovation Strategy" graphic, as seen in the image below: