In Insights, there is the option of the Portfolio Pruning Report (if you don't have it, speak to your account manager) which will help you to identify patents to prune from your portfolio and save on unnecessary costs. As more patents are filed each year, annual renewal fees will grow. Organizations need to manage these fees, however, typically this can be a time-consuming and labor-intensive process.
A defined refinement process, maintenance fee forecasts and savings projections can help answer integral questions like "Which patents are worth keeping and renewing, or abandoning?" and help provide confidence in pruning decisions.
To access the report, choose the "Portfolio Pruning" option on the Key Reports list: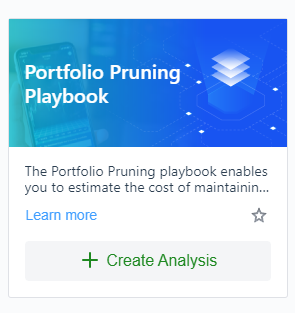 Once you have selected this option you will be able to create a portfolio pruning report where you can type a company name in to create the report. Once you have done this you will see a screen that looks like this:

Once you are happy, click on the "create playbook" option. From here, you will come to this screen: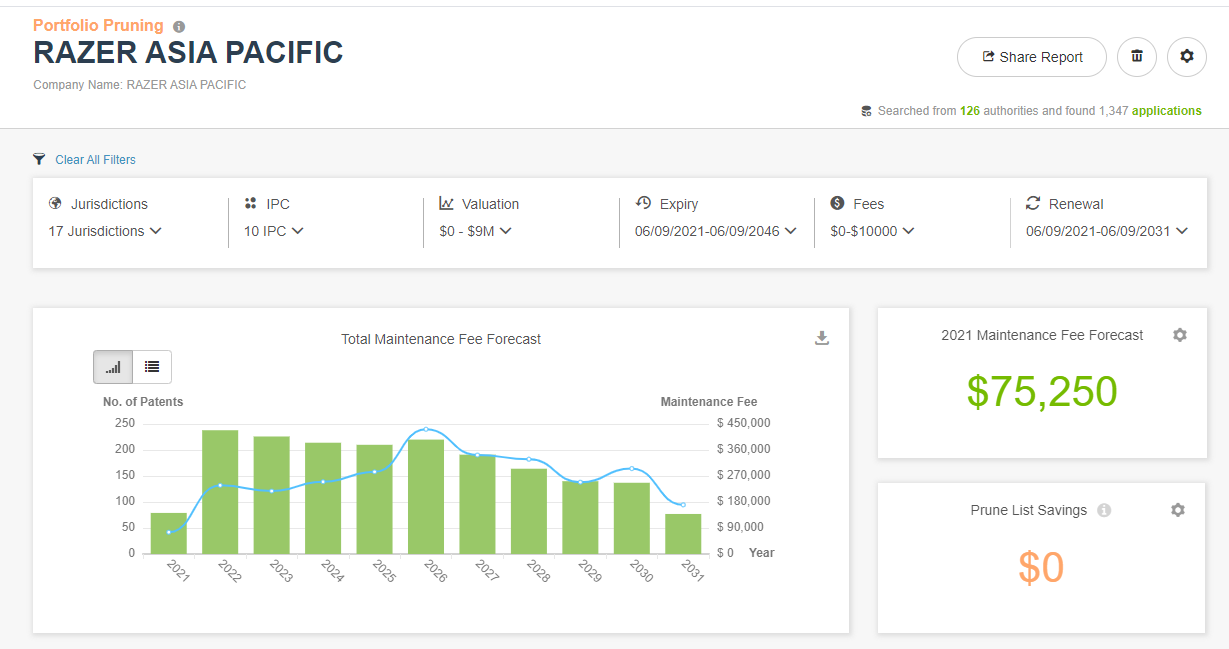 Using the options on the top-right corner of this screen you can edit report settings, share the report and delete the report.
You are also able to edit the filters that are used for the patents that are displayed. These are in terms of jurisdictions, IPCs, individual patent values, their expiry dates, the fees that need to be paid for them and their renewal dates.
You can also view a graph that gives you a forecast of your total maintenance fee costs for the next 10 years. As well as this, there is a graphic that shows your maintenance fee forecast for this year and a graphic that shows your prune list savings which will have a non-zero value after you have added patents to your prune list savings.
Below this, you can view your patents which are as a default in ascending order of their estimated renewal dates although this can be easily changed:

From here you can select a number of patents, which after been selected you are able to add them to your prune list savings, save them to a workspace, view them in analytics, create a new report using them and export them.