The claim tree which is found when viewing a patent illustrates the relationship between the independent and dependent claims of it. An independent claim is the broadest claim whereas dependent claims refer to the independent claim and include all its features with some further detail added to the independent claim. This is useful particularly if you want to undertake a freedom to operate search since it will give you a visual representation of how the claims are related, which means you don't need to spend time trying to trace this yourself.
For a claim to be dependent of another claim, it needs to make reference and/or be limited by that other claim. Depending on the jurisdiction of the patent, it may also need to be of the same type as the independent claim.
To access the claim tree, select the "Claims" option on the "Overview" page when viewing a patent. From here, you will see the claim list which shows you the claims as a list as you would see in the patent itself but you have an alternative option here which is "Claim Tree". Once you have chosen this option, you will come to a screen like this: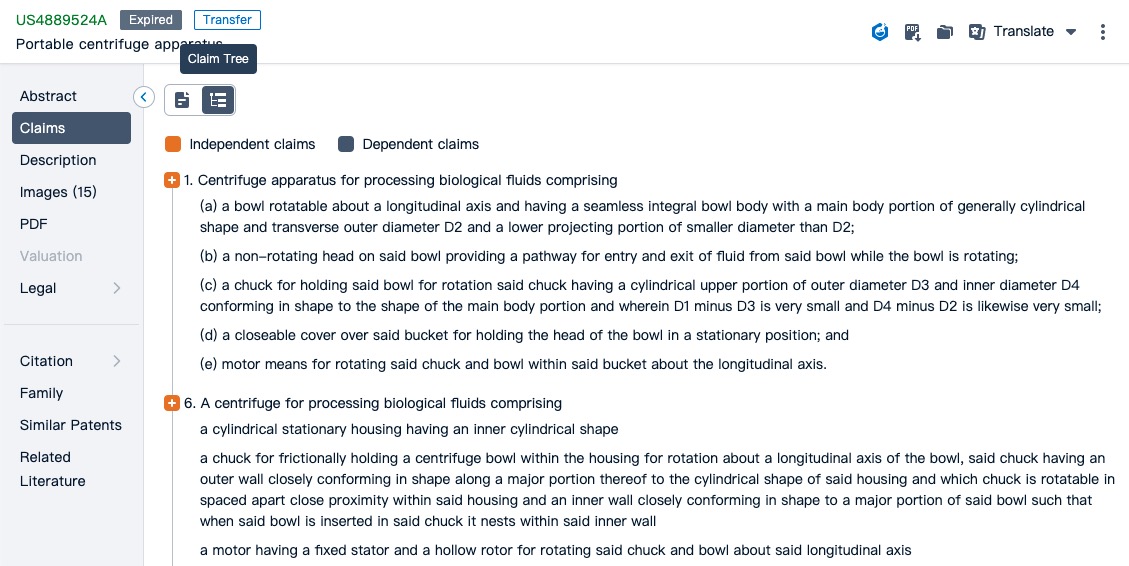 Initially, you will see just the independent claims but you can also see the dependent claims by clicking on the orange boxes that indicate the independent claims. From here, you will see something similar to what is shown below: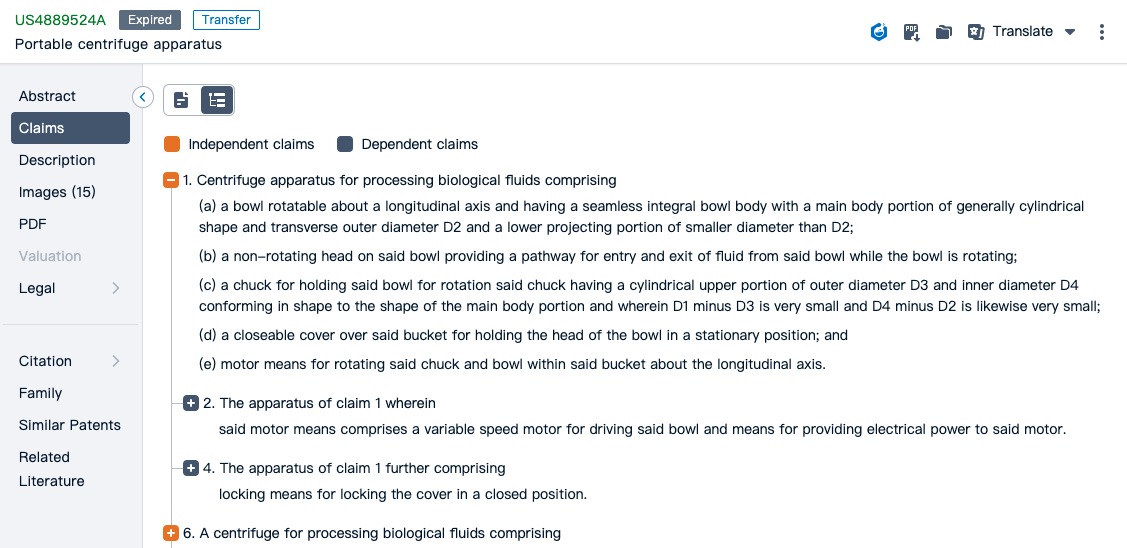 You can also see claims that are dependent on the dependent claims as well here, by clicking on the black boxes that indicate the dependent claims and you can refine further from here. You can also expand back out from here, by clicking the boxes that were previously clicked again.