When you have received the results for a particular search there are various options available to you from that page. These allow you to use your results in other parts of the platform, refine your results and various other options as well.
On the left-hand side of the screen, you will be able to refine your search in two separate ways, one way is by using the refine filters. You can find more about the refine filters here: Filtering Your Results. The second way is to type into the text box with "Refine keywords" written within it.

To the right of this, you will see the total results your search generated. You can also choose how to display them (table/standard/full images/thumbnail/flip-it)

On the same section you can find more options which allow you to use your results in other parts of the platform. The first option is "Analyze" which allows you to do analysis on your results. The second option is "Landscape" which will build a landscape based on your results (if you do not have Landscape yet, speak to your account manager if you want it). The third option is "Insights" which will enable you to construct an Insights report for your results (if you do not have Insights yet, speak to your account manager if you want it).
You can also find the "Copy Query" button, used to copy the query you just used to your clipboard. If you have refined your search using the menu on the left-hand side of the screen , the refinement will be included as part of your query. Finally, you will find the option to "Save Query", used to save your query and also give it a name.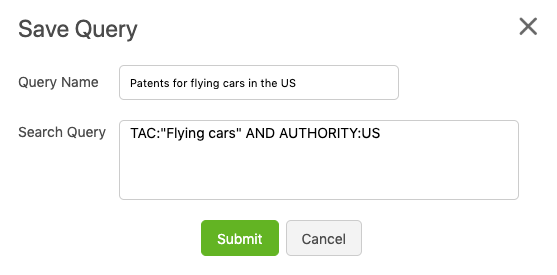 On the top-right corner of the screen, there are also various other options available to you:

Using the "Set Alerts" button, you are able to set up an email alert for your search which will let you know when there are any new patents relating to your search query. You can give this email alert a title, choose who it is sent to, select how frequently and when it is sent and also choose whether to be sent an alert even when there are no updates.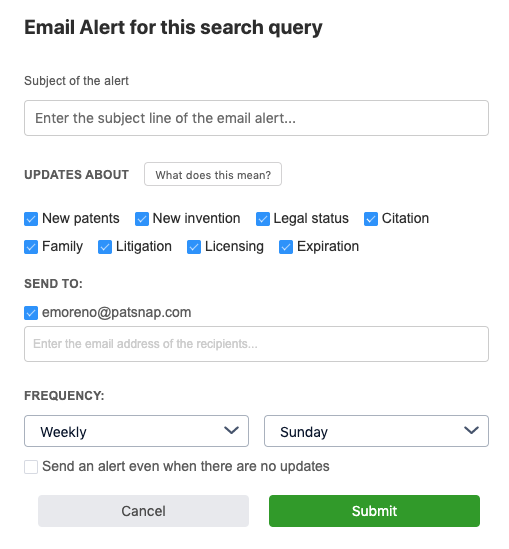 The "Export" button will let you export the search results. You are able to choose how many patents will be exported, what format you want to export the results in, and what fields you want to include as part of the export.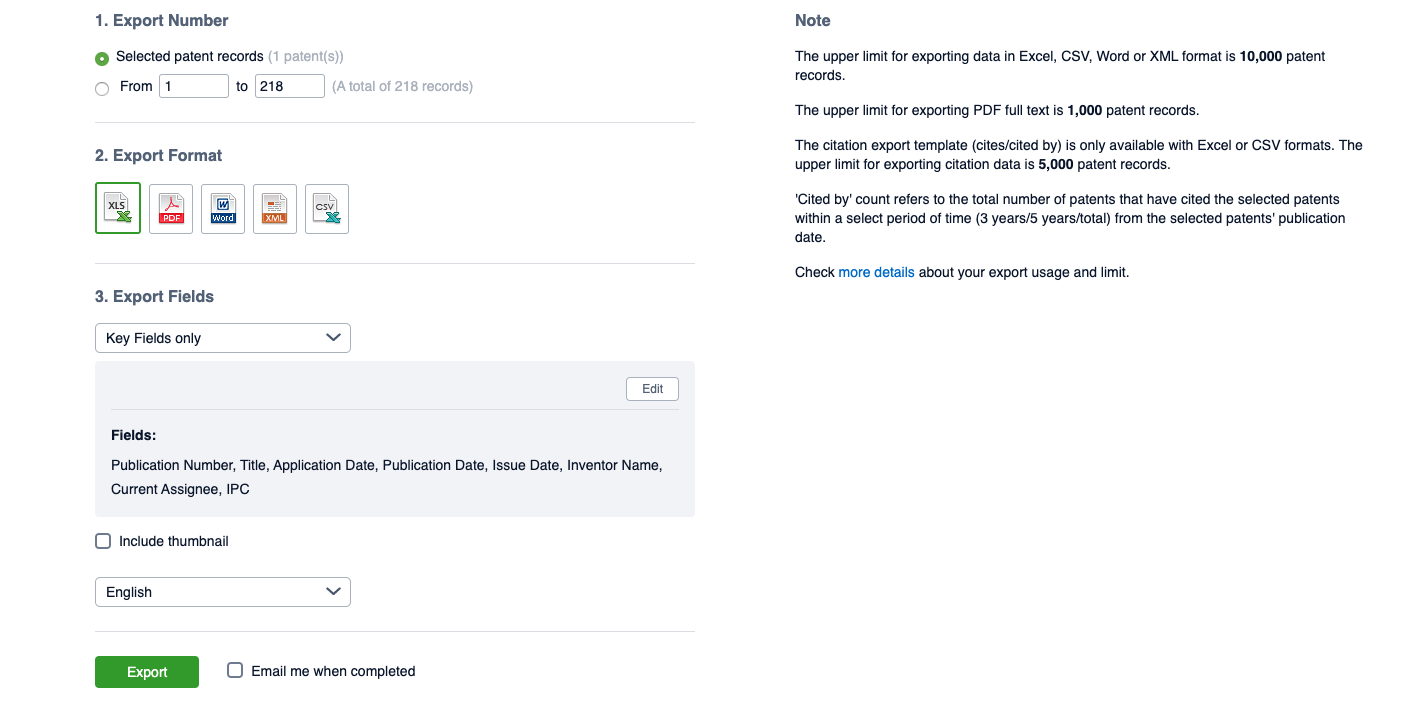 Using the "Save to Workspace" button you can add the results to a Workspace. From here you can select which patents need to be added, whether to set up an automatic update and decide which Workspace to add them to.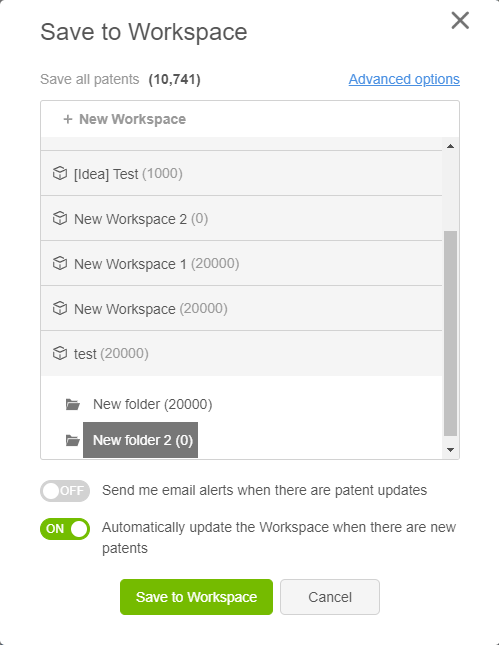 Using the options below this, you can order the results in a different way (there are 9 different ways to do this), make use of the Highlighter tool, and access the search result settings.

You can find out more about the Highlighter tool here: How Do I See Keywords From My Original Search Query Highlighted In Patent Documents In The Workspace?, and more about the search result settings here: Search Settings and Search Result Display.
Finally, at the bottom of the screen, you can choose how many results there are on each page (20, 50 or 100) or to navigate between the available pages.