PatSnap contains patents in all languages and you can search the platform in English, Simplified Chinese, Traditional Chinese, or Japanese.
While looking at the results of a search, you can choose the patents to be displayed in English or their Default language.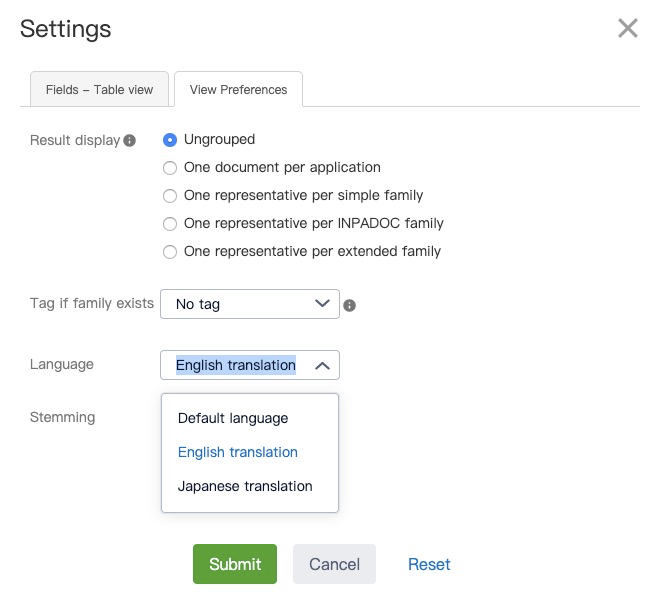 PatSnap provides English, Chinese and Japanese translations for all patents. We use a combination of human-assisted and machine translation. Other languages are only available when provided by the patent office.