Changing the password is achieved through Security Settings page. To find this page start by clicking on your user account icon, located in the top right-hand corner of the PatSnap screen.

After opening the drop-down menu click on the "Account" button, located at the top of the list.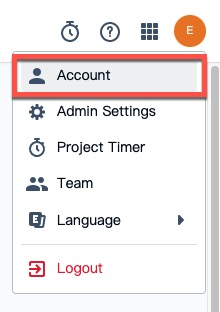 Click on the 'Security Settings' button along the left-hand side of the screen.

On the Security Settings page the old plus the new password will both need to be entered. Please note the password must be 8 to 32 characters long, which includes numbers and letters.
Once you have entered your old and new passwords press the submit button to change the password.