Using the Combine Search tool to combine your searches.
You can find the combine searches tool at the bottom of the Field search.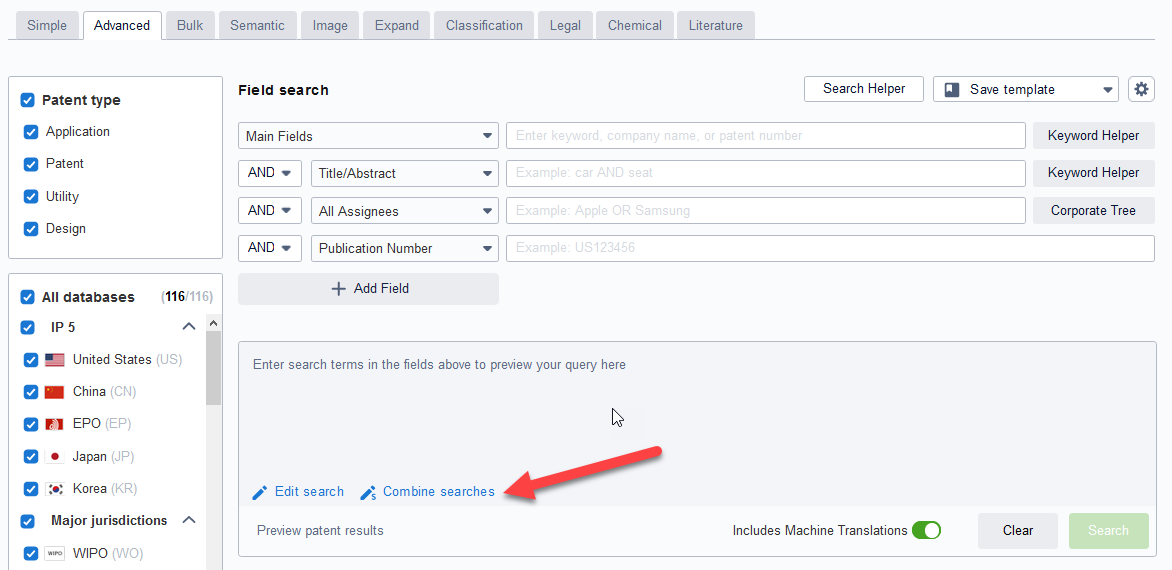 This tool allows you to create multiple lines of searches and combine them in your own order.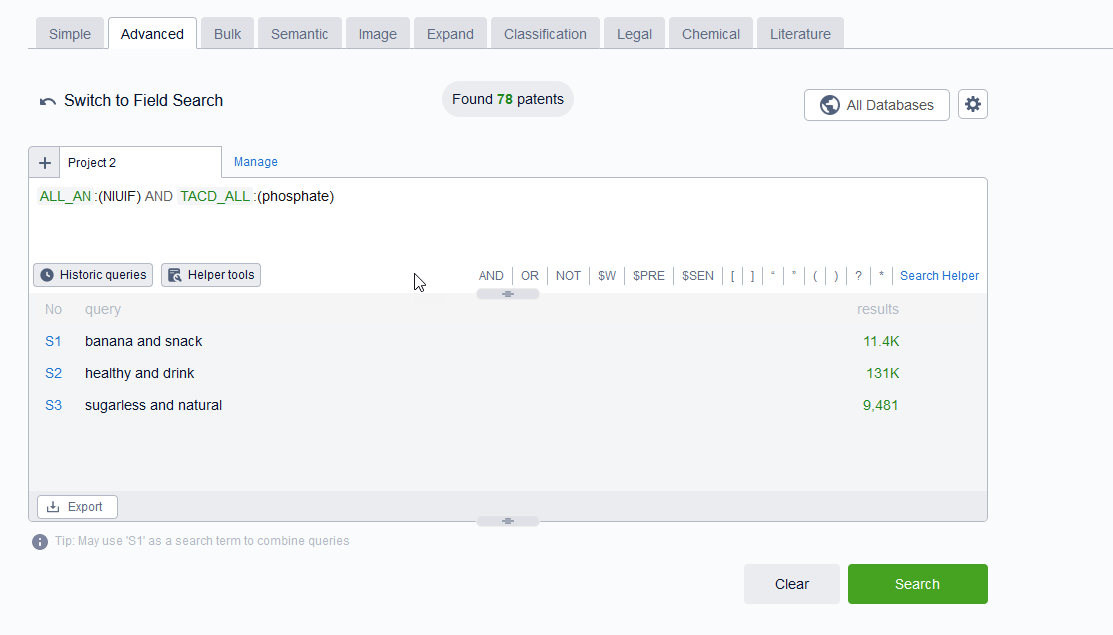 First, you will have to create lines of query, as you can see in the example above, I have created 3 lines of queries in Project 1.
You can create multiple Projects (up to 1,000 projects) with 10 projects being displayed at a time. You can choose which 10, by clicking on the Manage button.
Once you have created your line by line queries, you can then start to combine them by typing in the search number "S1" with an operator "AND, OR , NOT ...", then another search number "S2".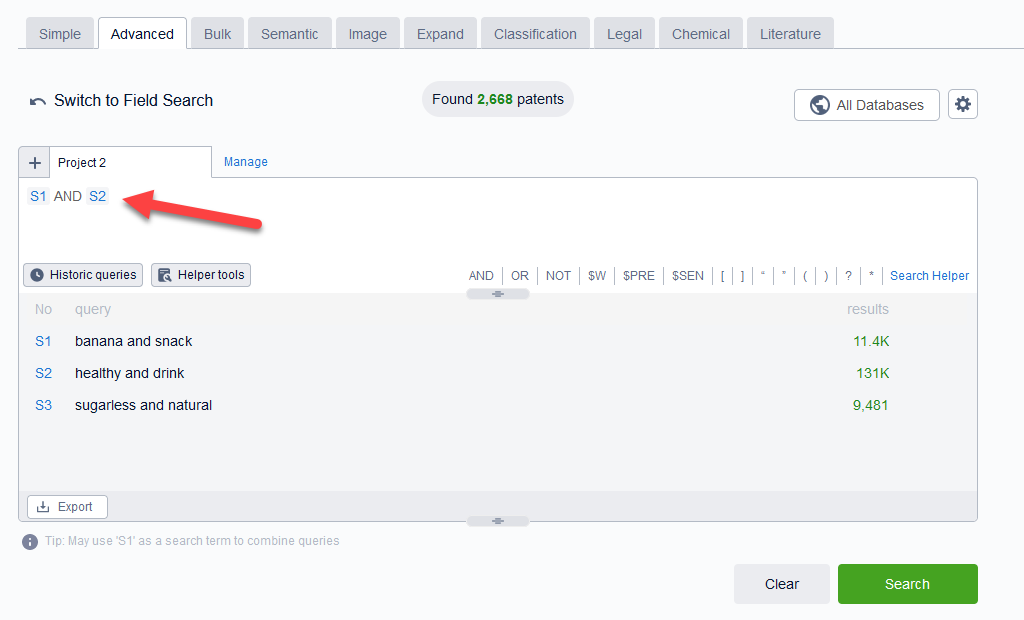 You can see from the example above, I have combined query S1 with S2
When we hit search it will search for (Banana and Snack) AND (Healthy and Drink).
With this tool, you can create multiple lines of queries and combine them to make complex queries.
And with the multiple project tabs, you can organize your combine search based on the current project you are working on.
If you wish to export your queries you can now simply click on the export button located at the bottom left of the list of searches.
If you are struggling to find queries to work with you can always use the Query History button to locate some of your past queries whether they are saved or not, it will appear here in this list.
You can also use Semantic and Bulk searches in this area too.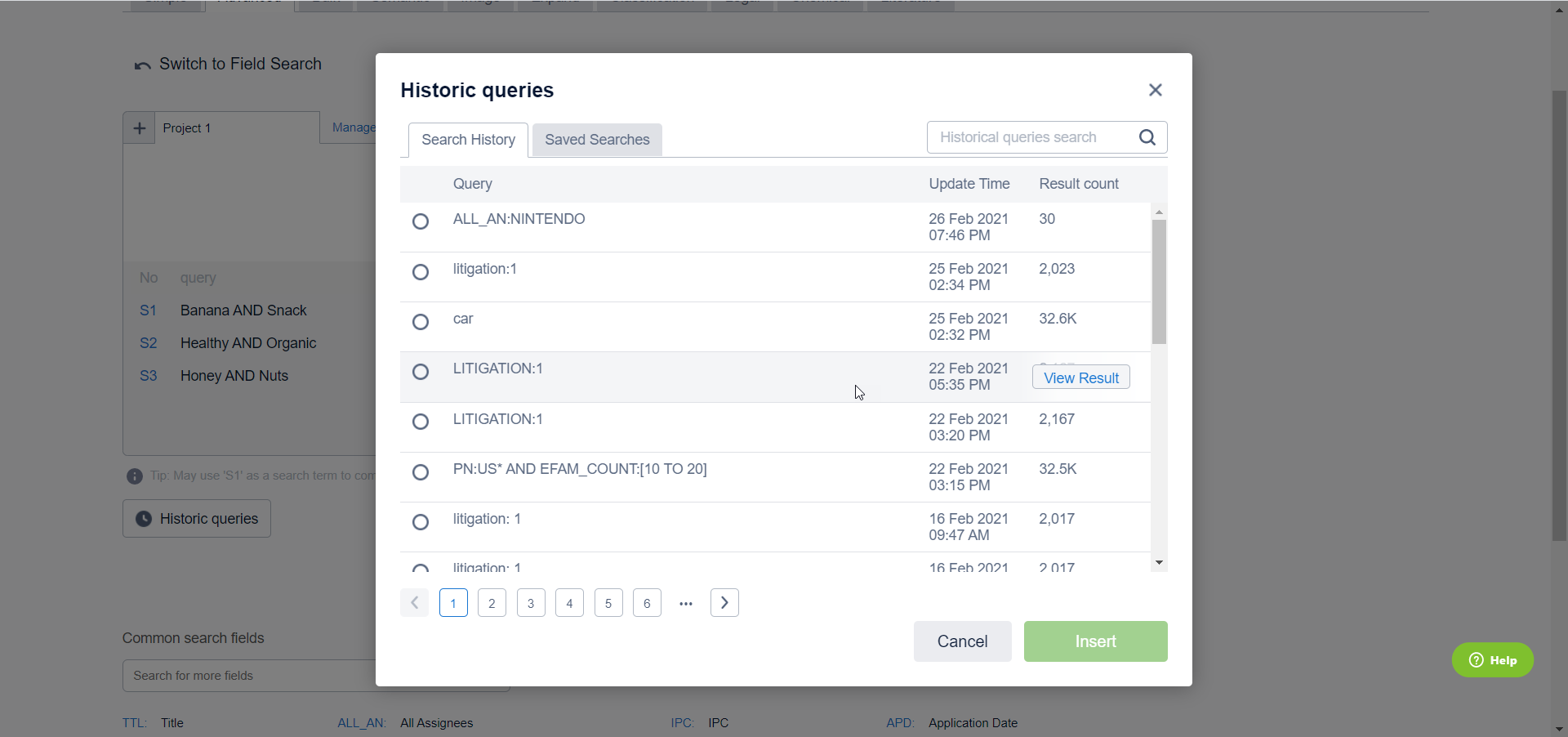 Using the Save Query tool to combine your searches.
Run your first search in PatSnap, and locate the "Save Query" button, which is on the top-right of the screen, just above your search results.

Save your query in here, and do the same for any subsequent queries that you want to combine.
Then, click "My Searches" on the left hand side menu, and select "Saved Searches".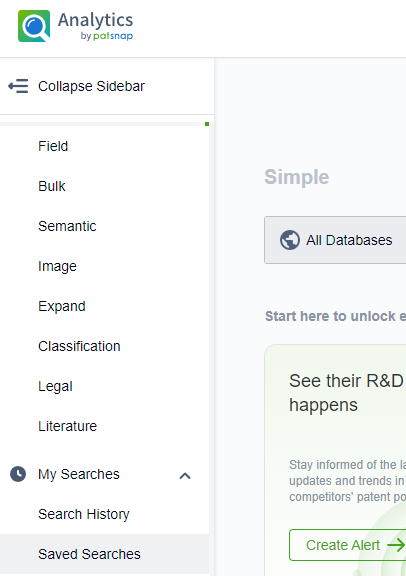 In the saved search area, you will find any queries that you have saved, and if you tick the small checkbox next to any query that you want to combine, you will notice the "Combine Queries" button at the bottom-right becomes available.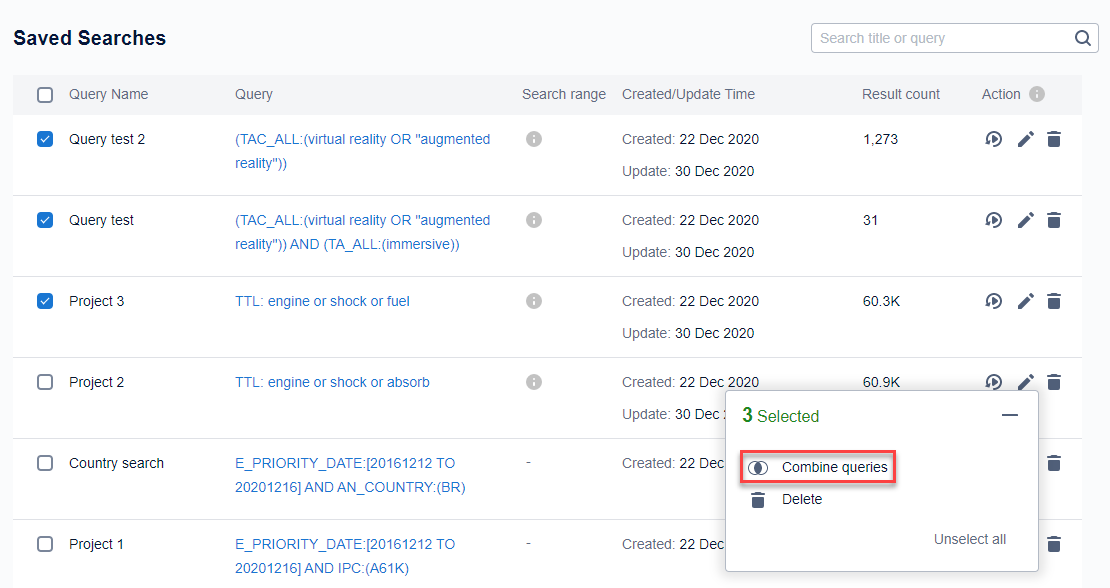 You can then choose whether you want to combine queries within an AND, an OR, or a NOT. Your combined query will then appear at the top of the saved search page, and you can click on this to view the results.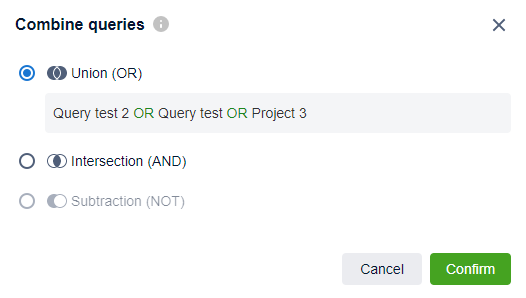 You can also combine queries by going to the "Search History" option found just above the "Saved Searches" option and you can then do the same procedure as you would from the "Saved Search" area.