You can easily find the searches you have performed by clicking on the "My searches" button and going to "Search history".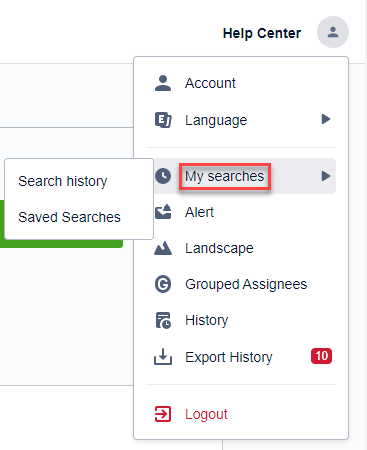 'Search history' as the name suggests shows a log of all your searches.
By default, the page shows the search history within the last month. You can, however, change the view to see your search history for the last 3 months, last year, a specific period, or the full history.