It's easy to reduce to show only one family member. Let us show you in pictures:
1. Click on the settings icon when you are on the search results screen

or in your workspace

2. Select the "View Preferences" tab. Select to group by either Simple Family, INPADOC family, extended family or Application.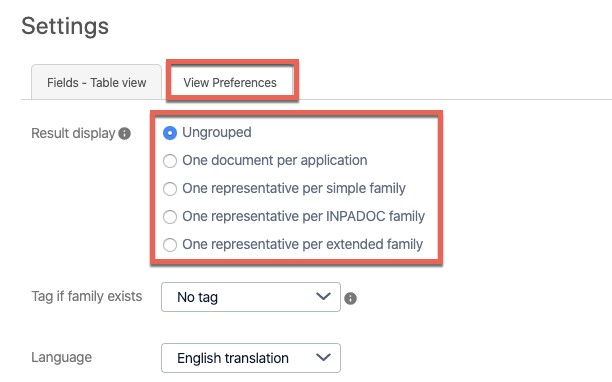 3. Choose the document you would rather see, by priority.