You will often find that the technology space you are looking into is still active, and therefore any searches you do are limited in terms of how long they will be relevant.
To that end, we can ensure that a Workspace you make stays up to date by having its folders refer to a query and update themselves based on that query. There are two ways to go about this - by ensuring a folder automatically updates when you first create it or adding an automatic update to a folder after you have created it.
1) Setting up an automatic update on a folder when creating it
Once you have conducted a search and you are happy with a list of patents you can put them into a Workspace. While doing this, one way of setting up an automatically updating Workspace folder is to turn the "Automatic update" on and add this to the folder in the Workspace you are creating.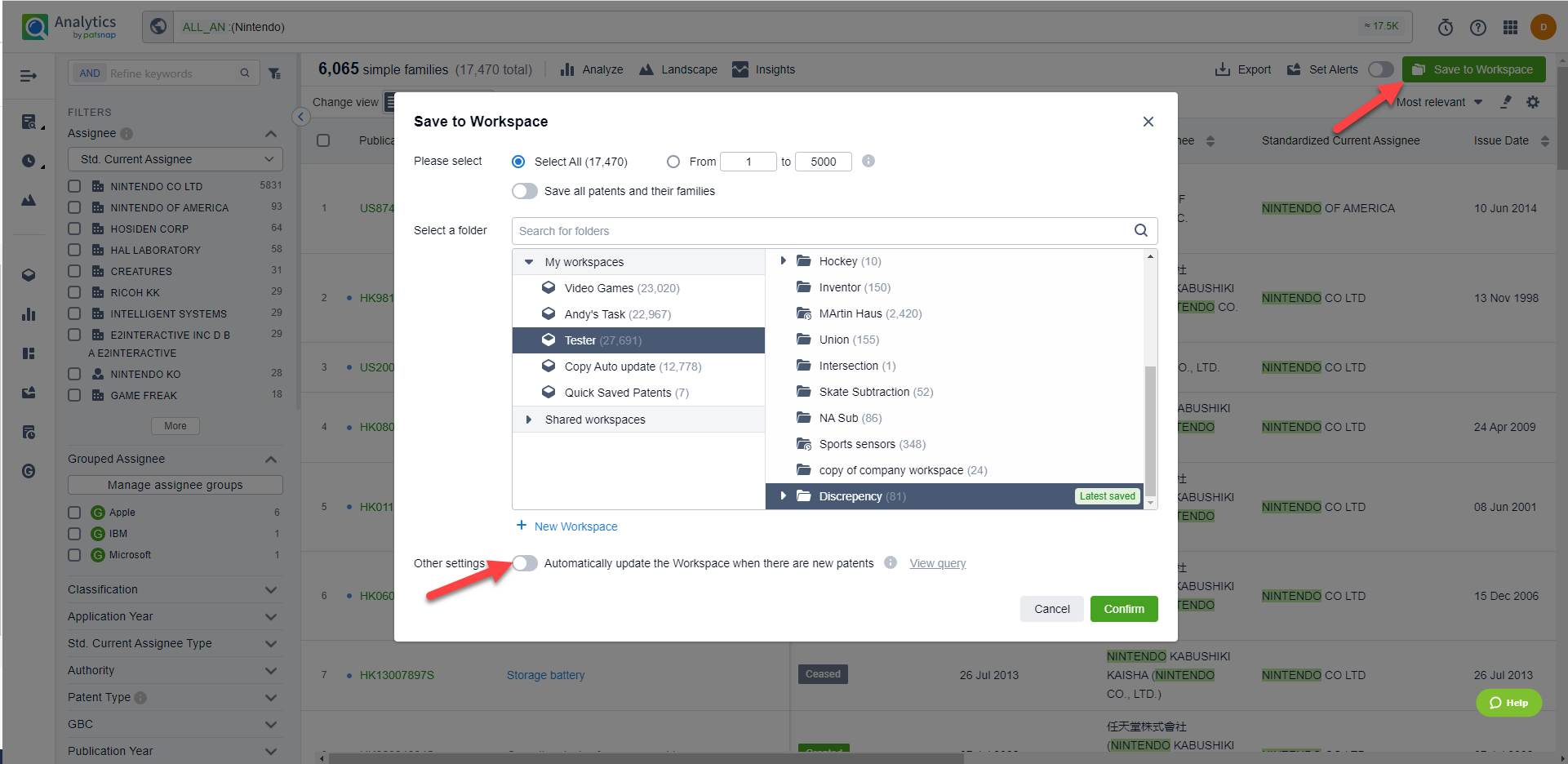 2) Adding an automatic update to a folder after you have created it.
Another way is to go into an already existing Workspace you want to set up an automatic update in. Select "Automatic Update" within the "Data management" tab. Enter a search query and if a new patent is published that matches this search query, it will be automatically added to the Workspace.