Within a Workspace you can select "Settings" at the top of the page.

Under the "Page Settings" tab you can edit what fields are displayed, the sorting option for which patents are displayed first and also how many records are shown per page. This is individual per folder within a Workspace.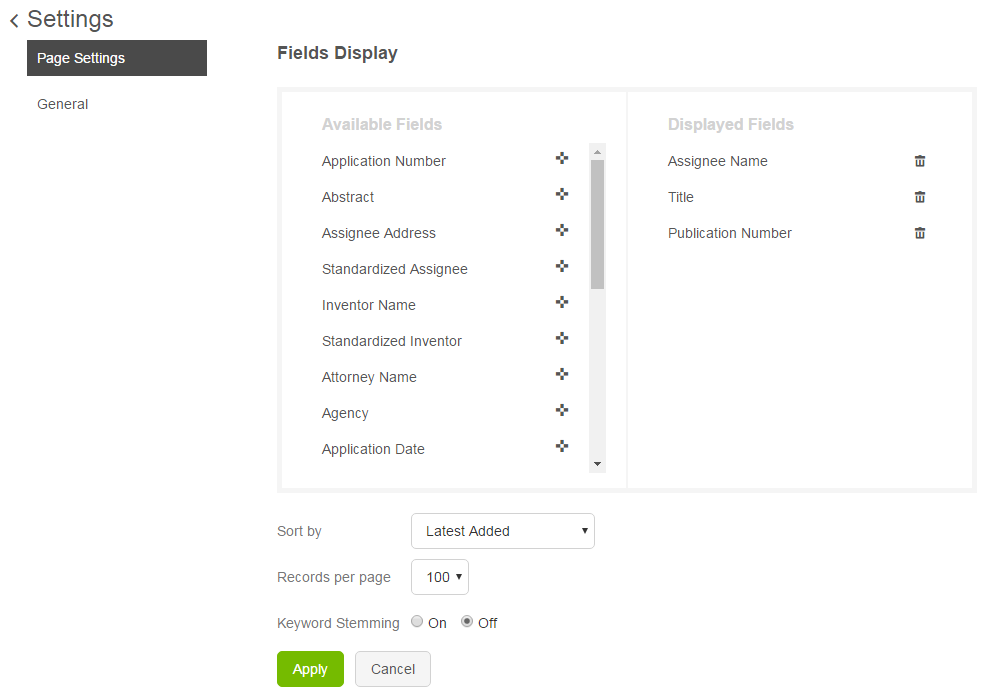 Under the "General" tab, you can edit the title, description and icon of the Workspace.