After spending hours (or days) constructing effective search queries, then finding and shortlisting hundreds (or thousands) of patents, IP professionals will often have a colleague with subject matter expertise identify the most critical patents.
But this hard job gets frustrating when managers send shortlisted patents out for expert review, only to realize no one is taking the reins. Meaning they're forced to persistently remind people, and push for updates via emails and phone calls.
Think of the lost hours. Wasted effort. Inefficiently allocated resources (monetary and otherwise). There's got to be a better way. With PatSnap's patent review tracking feature, this way is now available.
How does it work?
Using the patent review tracking feature you are able to assign patents to your colleagues and track their progress on them.
You begin by selecting the patents you want to assign within your workspace. Then you select "Assign to" in the bottom-right of the screen. This can be seen in the image below.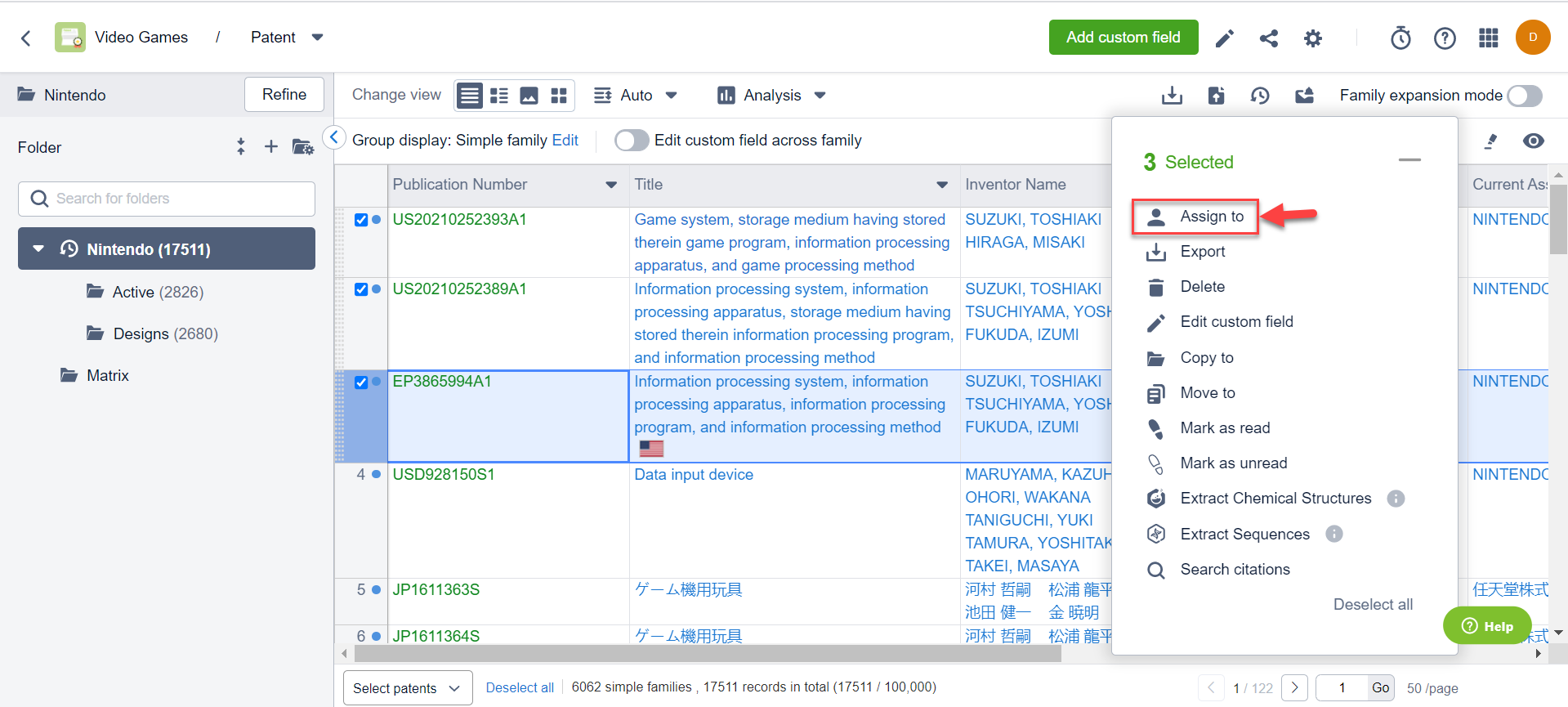 You are then able to select who to send the assignment to, give the due date and importance level for the assignment, give instructions and also choose the custom fields that you want them to fill in. Once you are happy, click "Assign" and an email will be sent to the reviewer notifying them of this task.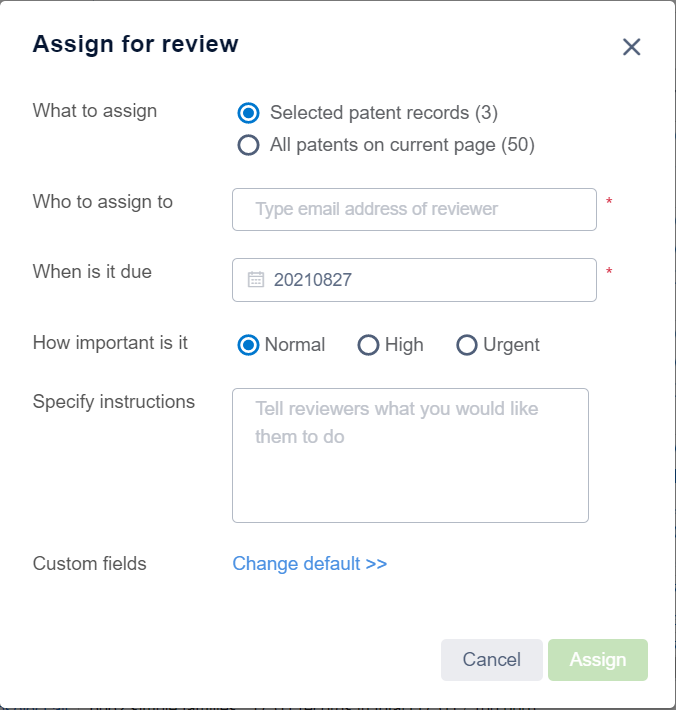 As the assigner, if you go to "Patents I assigned" in the Workspace homepage, you can see the progress that is being made by your colleagues on this task. You can also reassign these tasks as well as sending the reviewers a reminder.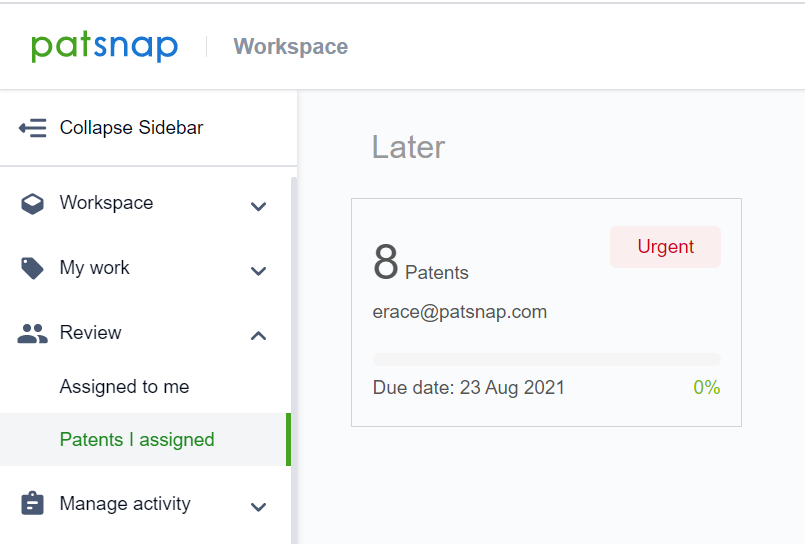 As the reviewer, if you go to "Assigned to me" in the Workspace homepage, you can see the various tasks that have been assigned to you, who assigned them to you and the progress you have made in these tasks.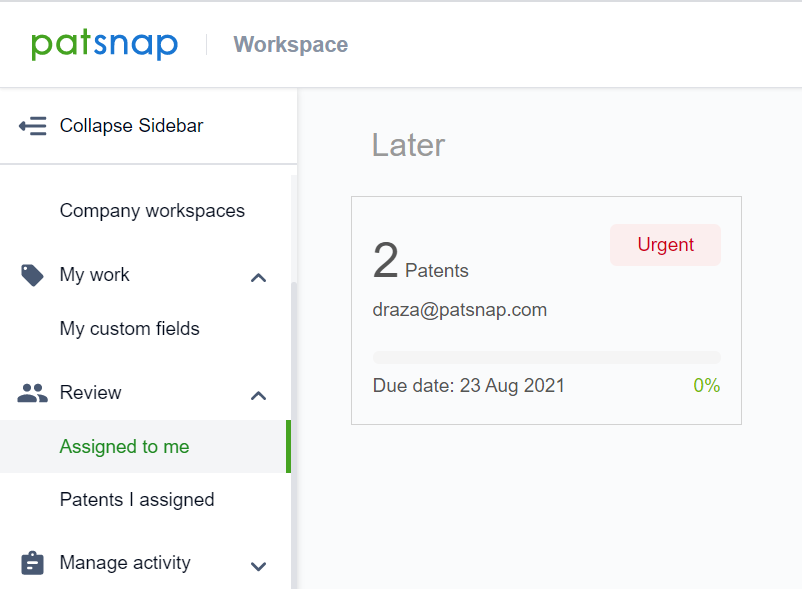 When you then go into this tasks you will see the list of patents you need to review and the custom fields you need to fill in.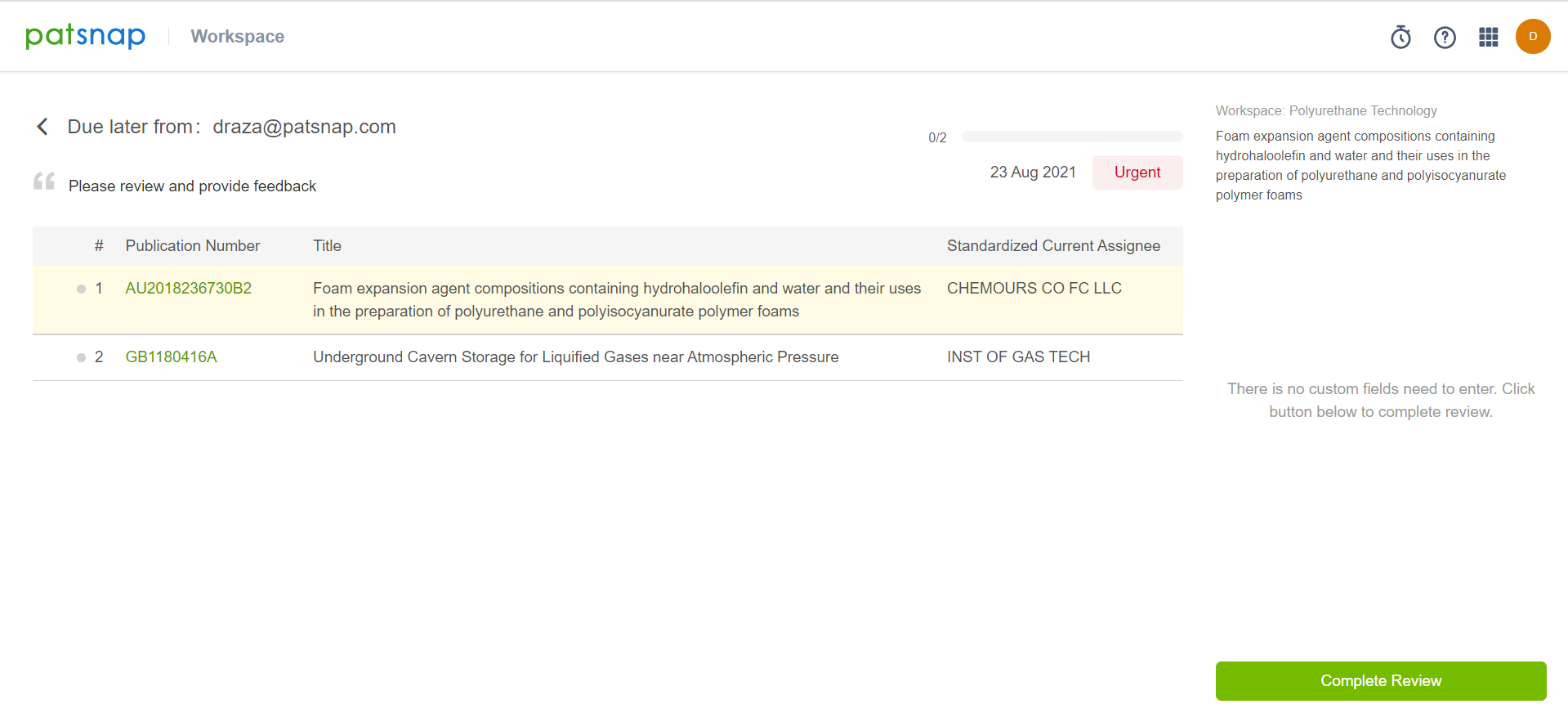 You will then have to go through each of the patents and complete all the custom fields that have been allocated to you. Once you have done this, click "Complete Review" and the assigner of the task will know you are finished with it.