If you go to the Account area you will be able to change various settings related to your account.
To access the "Account" area, click on the person symbol in the top-right corner of the screen and click on the "Account" option.

From here you can change a variety of settings for your account, starting with the Display settings.
Display Settings: You can change your preferred language, timezone, default landing page and PDF Download File Name.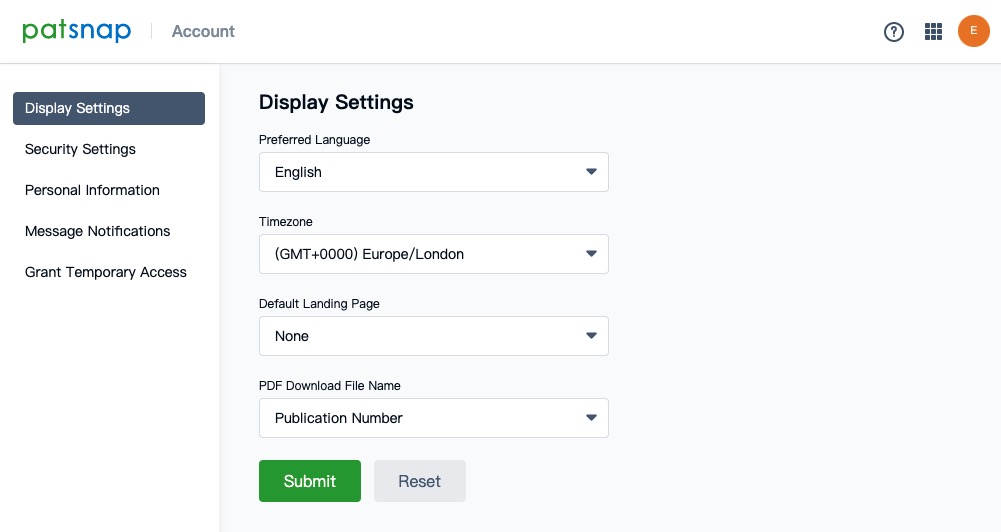 Security Settings: From here you can toggle on and off Login with IP range, and update your password.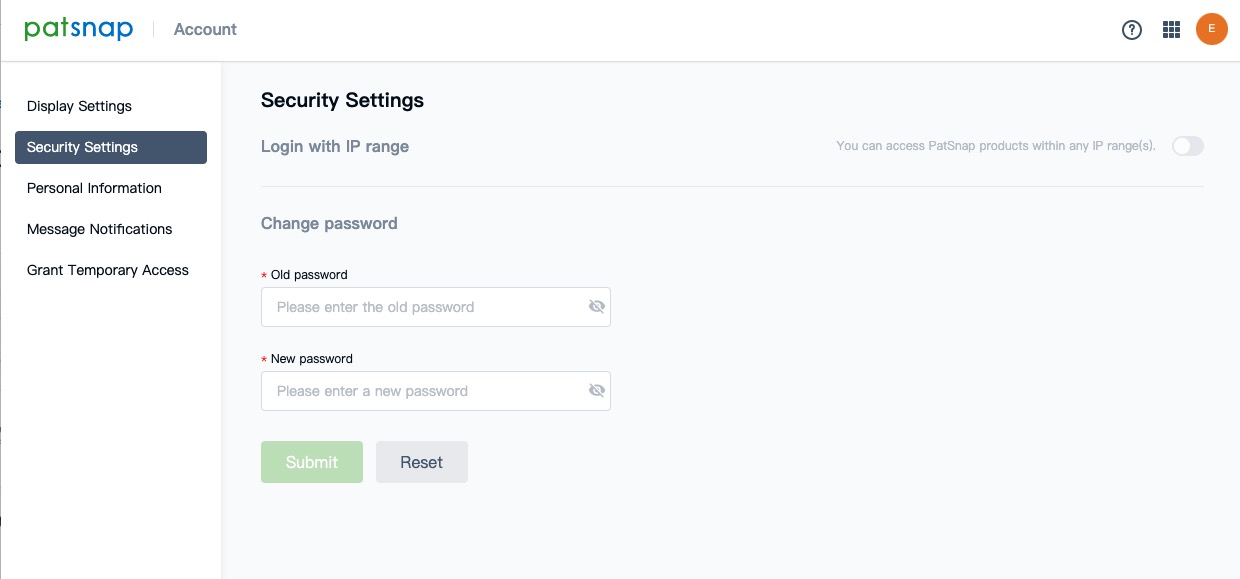 Personal Information: From here you are able to view your "Personal Data" which will show the email address for your account and the Company/Group we consider that email address to correspond to (if you think this is incorrect, please get in touch with us at help@patsnap.com).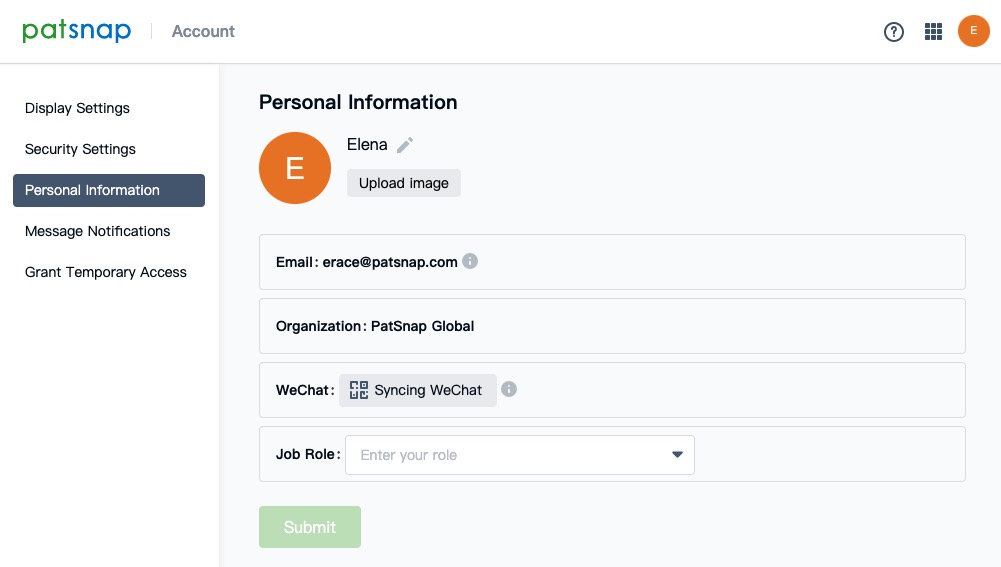 Message Notifications: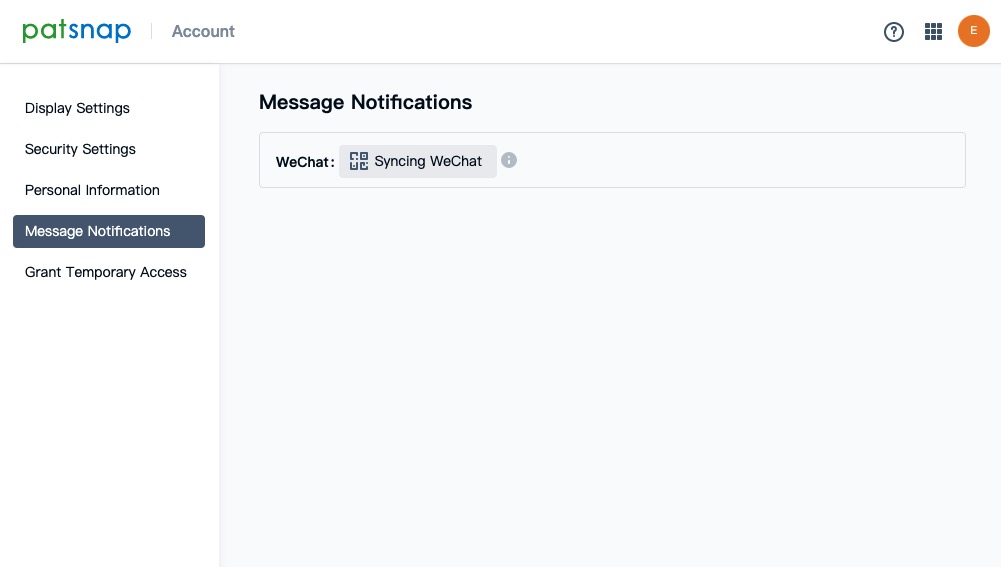 Grant Temporary Access: You can grant temporary access to a PatSnap employee for an allocated length of time so that they can access your account to either help with diagnosing an issue, for implementation work or for training.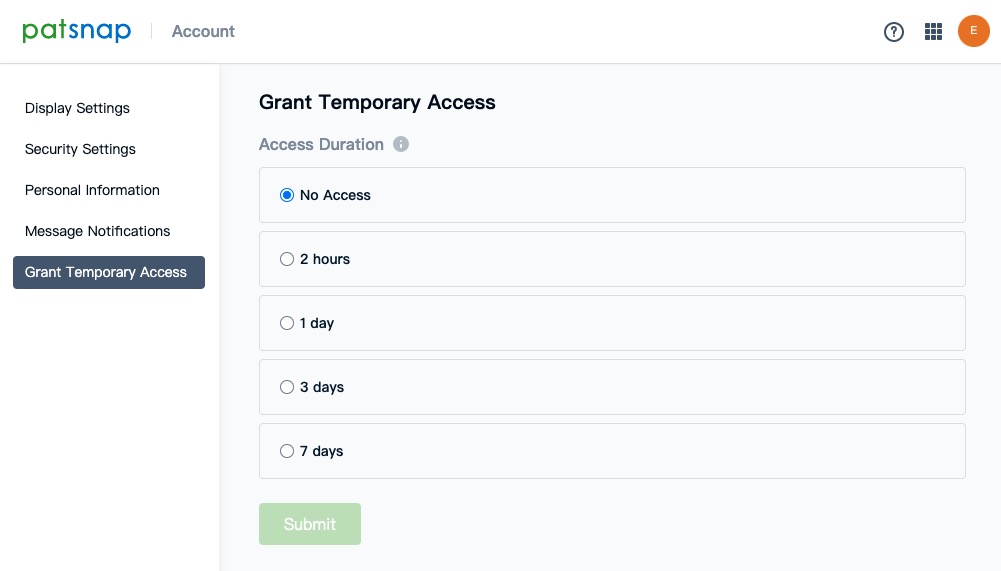 Once happy with any of the settings click on "Submit" and these settings will be reflected in the rest of the platform (you may have to log out and back in again and also clear your cache for this to be the case).