Some PatSnap users have tonnes of email alerts, and that's great - you're keeping a strong eye on the field. However, sometimes these emails are tough to manage. Here's an effective solution we at PatSnap use ourselves:
If you use Outlook, you can set up rules in your inbox to effectively manage the email alerts received by PatSnap, perhaps putting them all in one folder. This means they do not enter your inbox, and are put in a list of all new alerts. Most importantly, it doesn't give new email alerts on your cell phone or PC every time you get one! 
Here's a screenshot of some folders in Outlook (you can see there are 2 new emails in this Inbox and 60 unread alerts):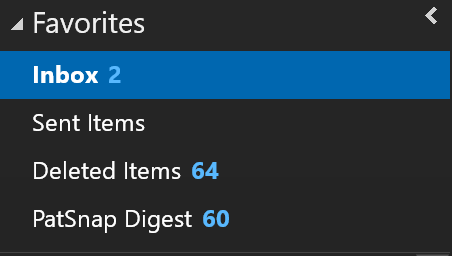 ​
This is what the rule looks like:
​
Then using "Options" and then "Import/Export" you can share this rule with any other users who wish to put all their PatSnap alerts in one folder:
​
There are also similar setups for other email providers such as Gmail and Apple Mail.