When you perform your first search there are a few best practices that you can employ to get the most out of it.
Patent Family Grouping
It is good practice to take a look at the family grouping settings that are currently in place since this will enable you to make sure that you only pick up the results that you want to see, whether these be all the results or only one representative per family.
You can do this by going to the "Settings" cog from the "Advanced Search" page.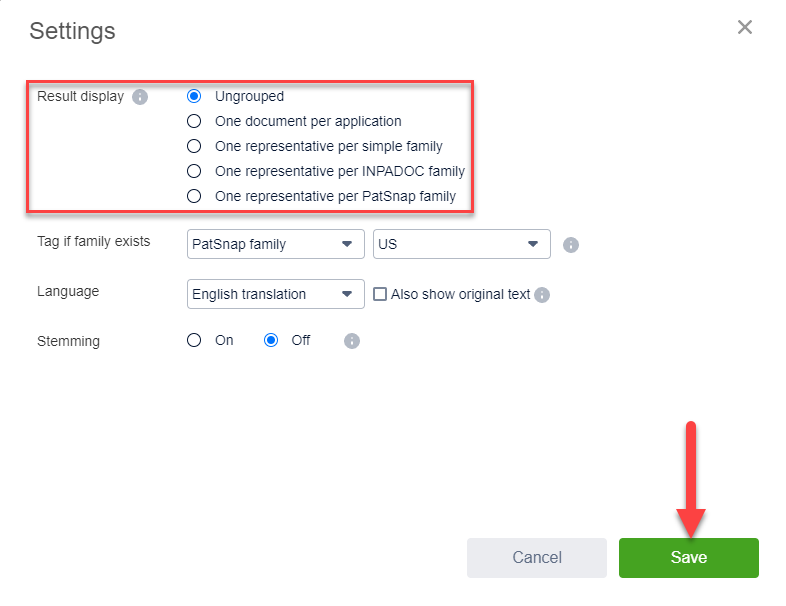 The "Ungrouped" and "One document per application" settings can be used to go into the detail of each family.
The "One representative per simple family" setting can be used to remove identical equivalents filed in different jurisdictions (i.e. duplicates) and compress the dataset.
Database Selection
Selecting to search using only specific databases can allow you to narrow your results down to only see patents from jurisdictions you are interested in.
You can do this by going to this option in the left-hand side bar of the "Advanced Search" page.
After this, go to the settings cog again to make sure that the "Language" settings match with your chosen database selection.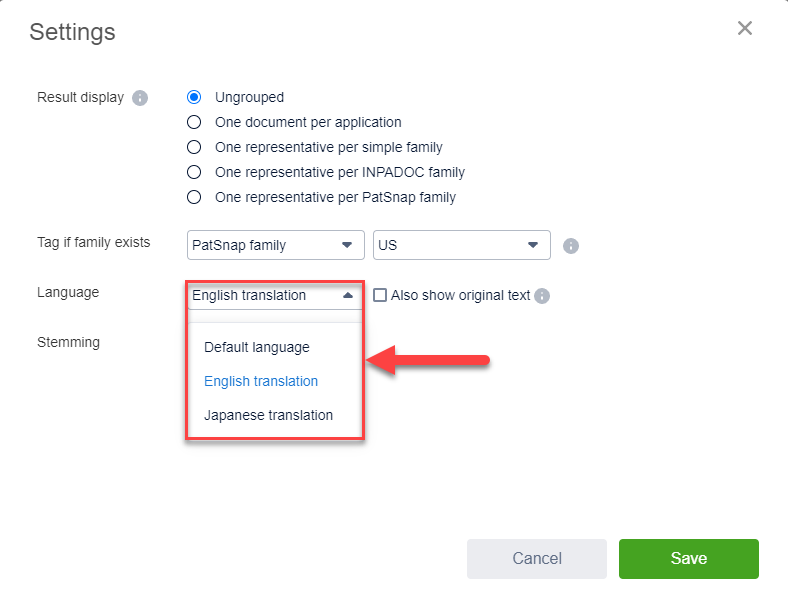 Query Complexity and Wildcard Usage
It is important to consider the complexity of your search query. If it is too simple, it could well also be too broad, meaning you get more results then what would be easy to work with. If it is too complex, it could well also be too narrow or could be confusing with the utilization of various different search fields and syntax.
Our Search Helper can help you to build an efficient query which will give you the right amount of results.
The use of the wildcards "?" and "*" can help you get results using the various different variations of a word.
Field Relevance and Presentation Format
It is helpful to only see the relevant fields from the search results page so you easily see the relevant information for the patents that appear in your search results page.
This can be done by going to the settings cog from the search results page, and selecting specific "Displayed Fields" from the "Fields - Table view".
It is also useful to see your results in an easy to read way, whether that be table, standard, full images, thumbnail and flip-it.