To generate a landscape based only on the patents that are grouped using a particular family grouping, firstly add the search results to a Workspace folder, by clicking on the "Save to Workspace" option.

In this Workspace folder, go to the "Settings" cog and when you are in the "Settings" area go to "Result display", choose your desired family grouping and click on "Apply".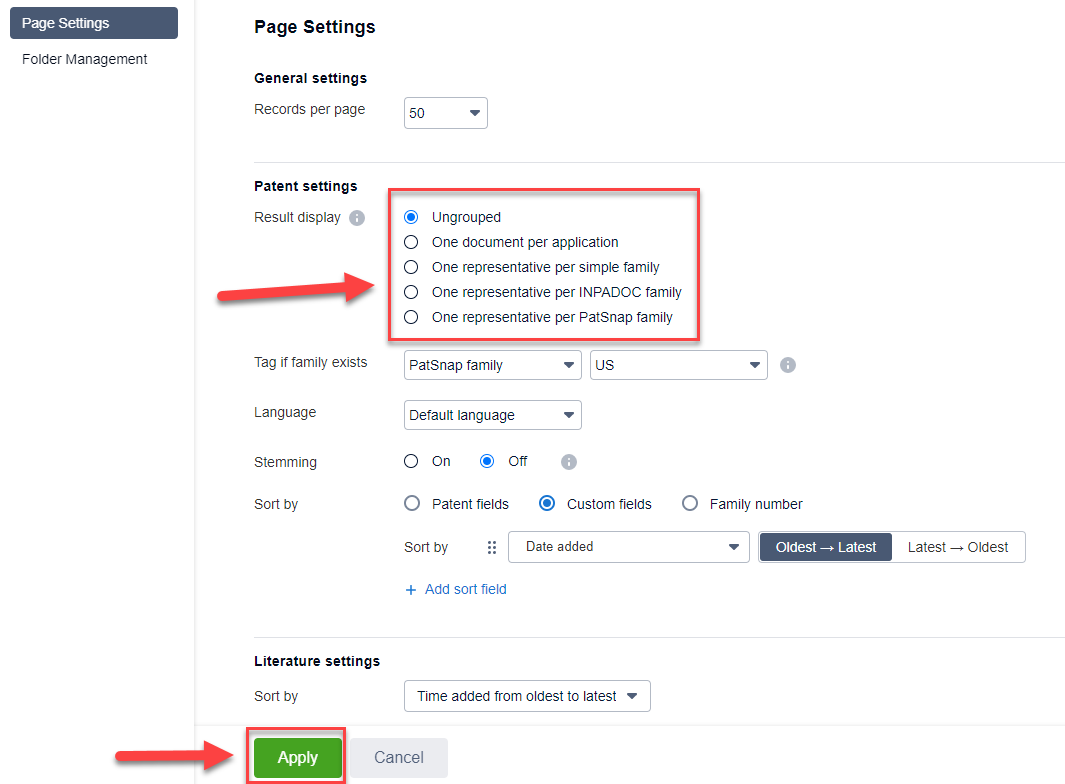 Once you have done this, go to the "Analysis" drop-down and select the option of "Landscape".