The method of doing this involves the use of Workspaces.
Firstly, you'd need to add all the citation data for the patent to a Workspace which can be done by going to the "Save All To Workspace" option found in the "Citation" tab when viewing a patent.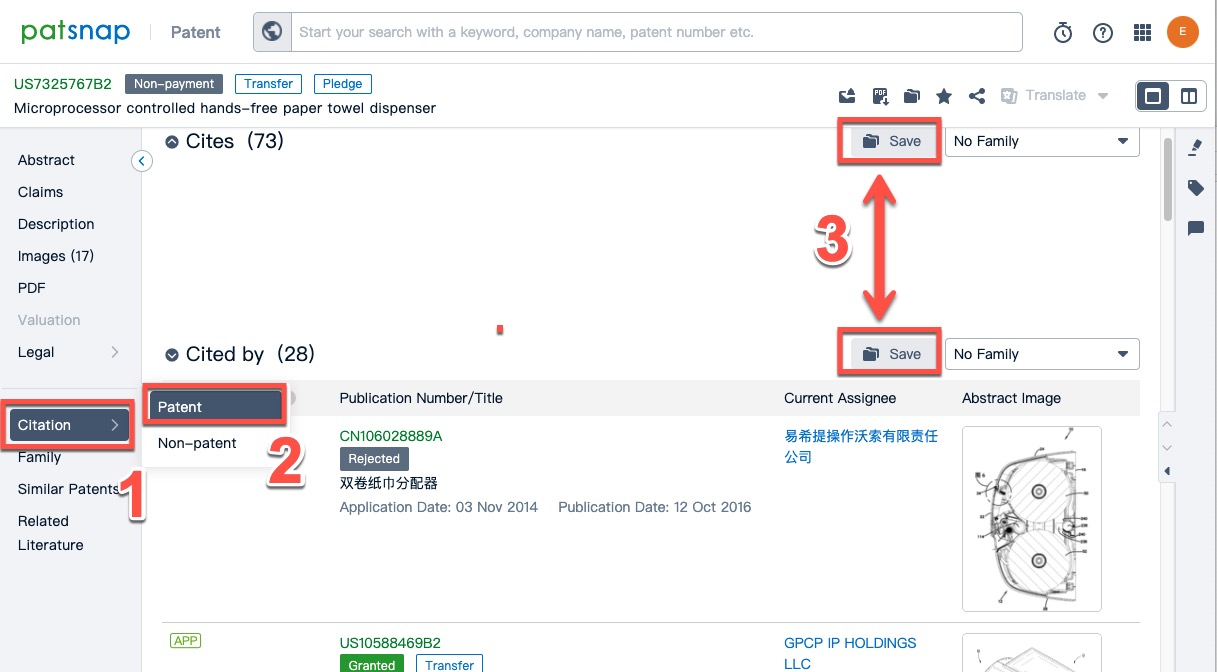 Once you've added these patents to a new folder within a Workspace, click on the "Analyze" icon found near the top of the Workspace page.
From the "Analysis" tab, select the option of "Top Standardized Assignee(s)" from the "Assignee" drop-down menu and click the option of "Excel" given when hovering over the "Export" icon.