If you have refined your results in your Workspace folder, then it is possible to create a subfolder based on these refined results by using the following procedure.
Firstly, create the new subfolder that you want to move these refined results to by clicking on the option of "New Subfolder" found by clicking on the arrow found on the right of that folder.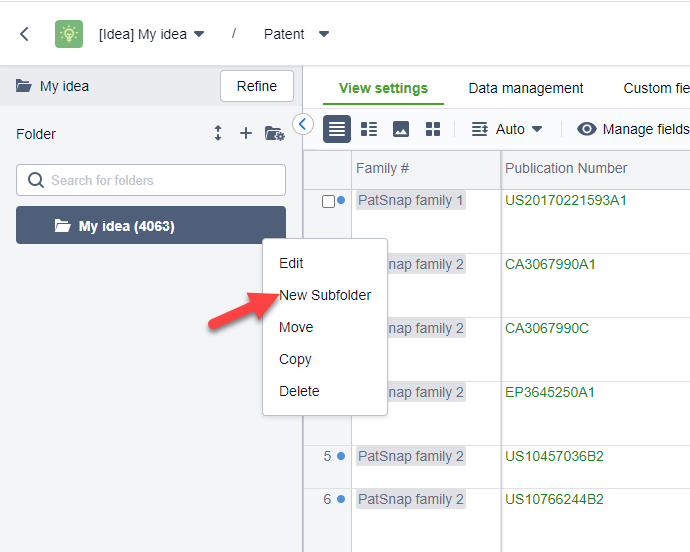 Once you have obtained your refined results you can then move them across to the newly created subfolder by clicking on the "Select All" option and then either "Copy to" or "Move to" (depending on whether or not you want these refined results completely separated from the rest of your results) and selecting the subfolder.