Once you have created a landscape, it is possible to save these to a workspace. The procedure to do this is as follows:
1. Go to "Select Grid(s)", found in the bottom-right of the landscape screen.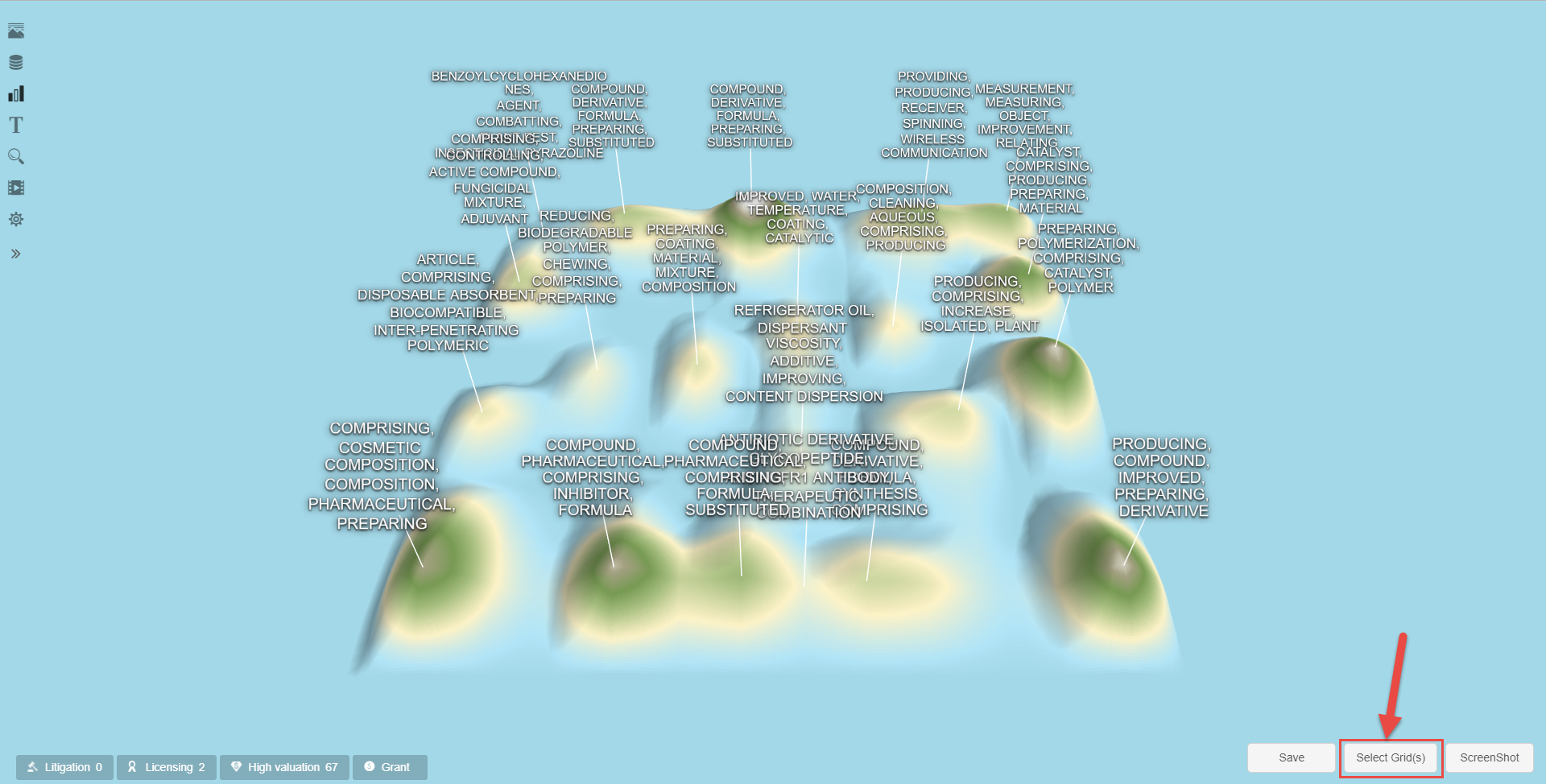 2. Then select grids of the patents that you want to view in a workspace. If you want to view all of the patents within the landscape in a workspace, click "Select All".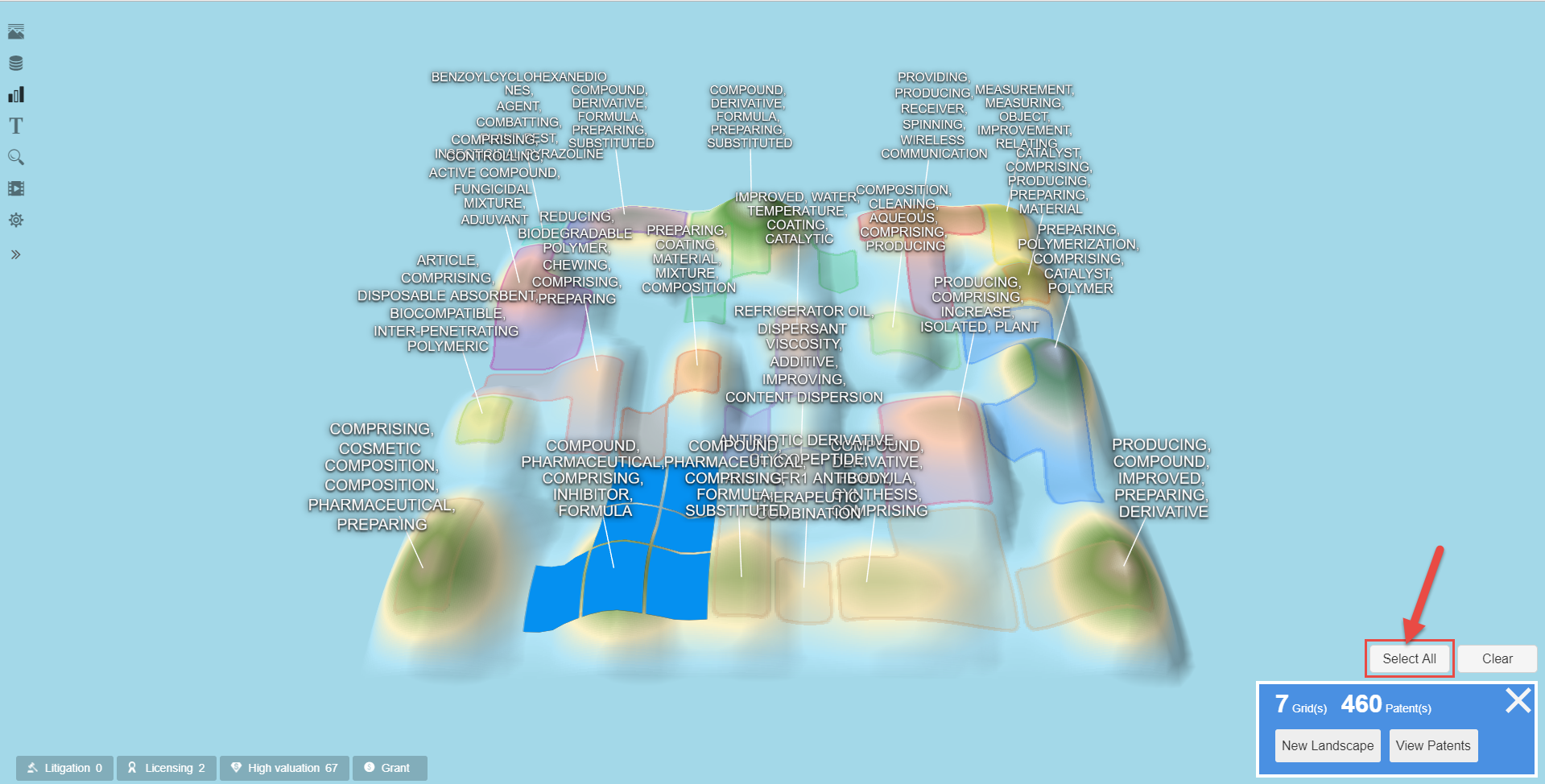 3. Once you have done this, click on "View Patents".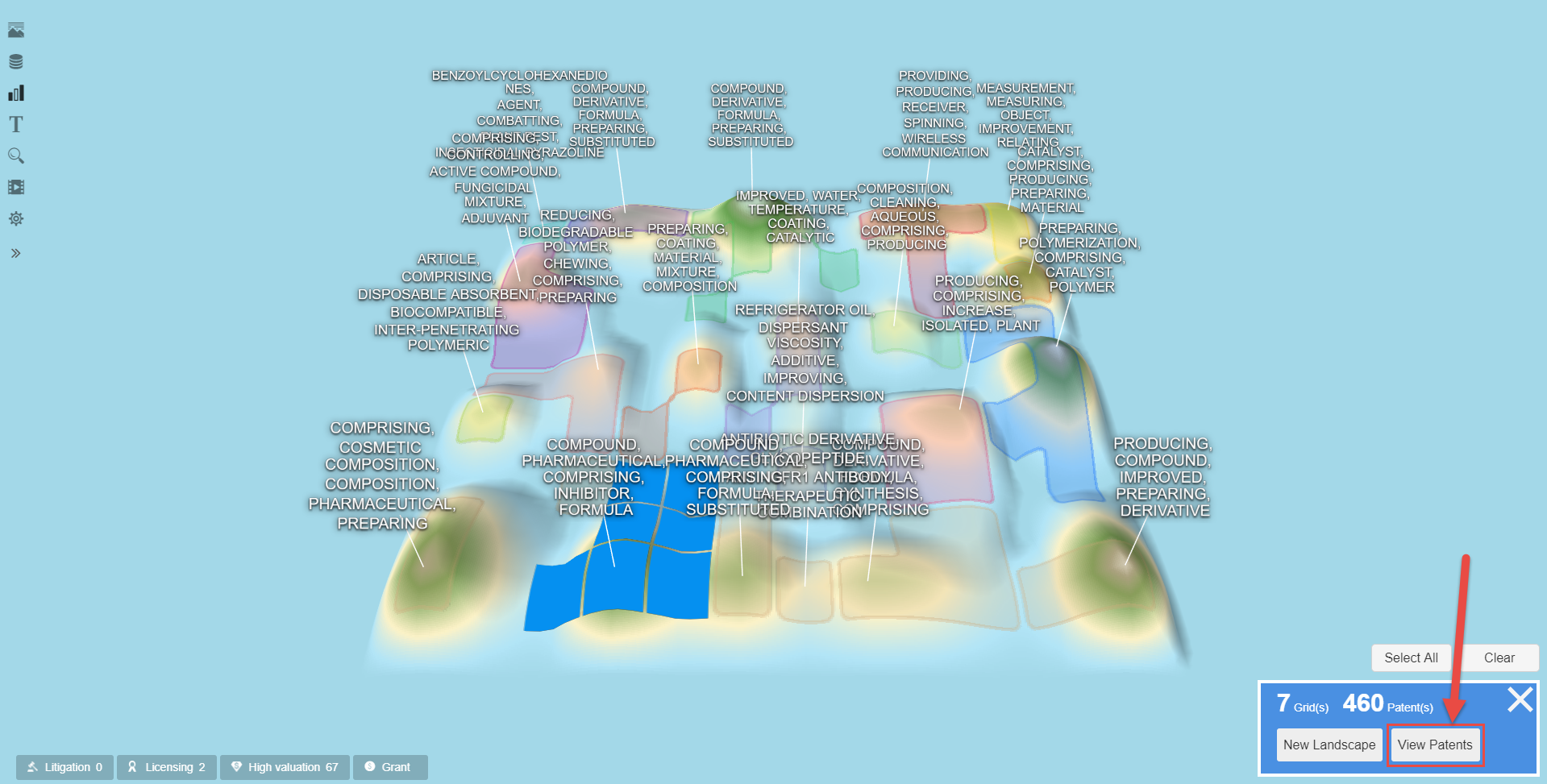 4. Finally, once you have done this, click on "Add to Workspace" on the left-hand-side of the screen.