These entries in the transaction history essentially mean that patent applications at national or EP level are being applied for or have been applied for, but no publication number has yet been or was granted for the application.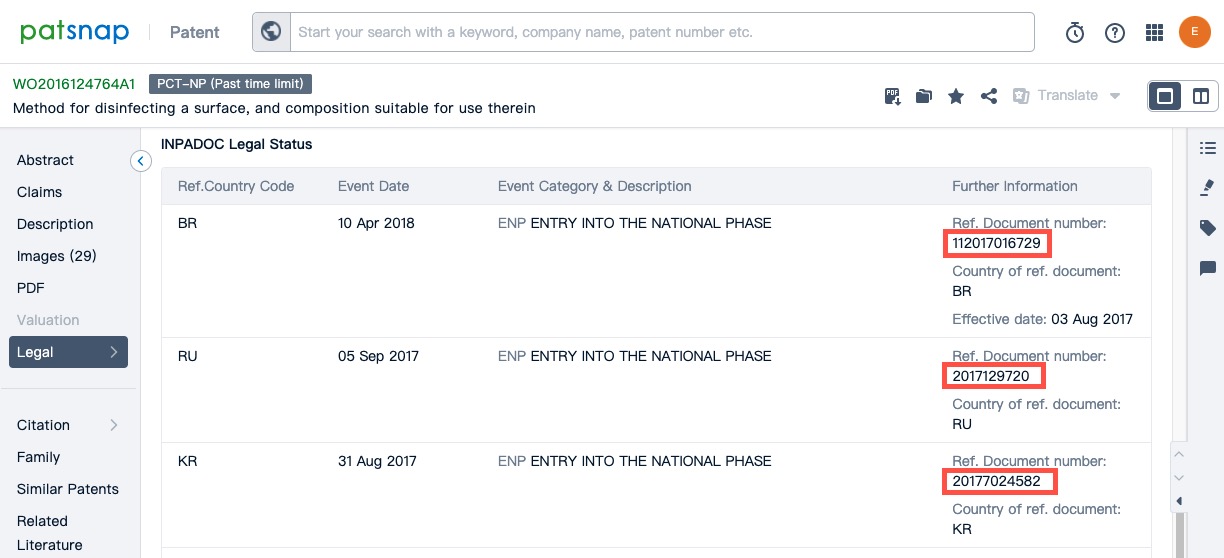 As you can see above, we have application numbers ("Ref. Document Number"), but no publication number from the receiving PCT/PTOs for that application. This hence means its still processing or was being processed at the respective receiving PCT/PTOs. We would have to wait for the average period of a few months to have it reflect on PatSnap if granted. Please bear in mind also that there may be a backlog at the receiving patent office, which means it would take a while for the application to be published on their end.
The moment these applications get published, however, they would be given a publication number that will reflect on our website and will be added to this patent's family. In the case of countries like India, we don't have source information on Transfers or specific documentation, but our PatSnap Family algorithm fills in the gaps where INPADOC information doesn't provide the data.
You can see this in the Brazilian patent shown in the Patent Family tab below, which matches the reference given in Legal Information (enclosed in the red square):

An example to show the application number vs publication number for applications is this Russian application which had been given a publication number (the A is the kind code that confirms that the publication is an application document)