To see the keywords from the original search highlighted in the patent view, you can use the highlighter tool found in the top-right corner of the screen.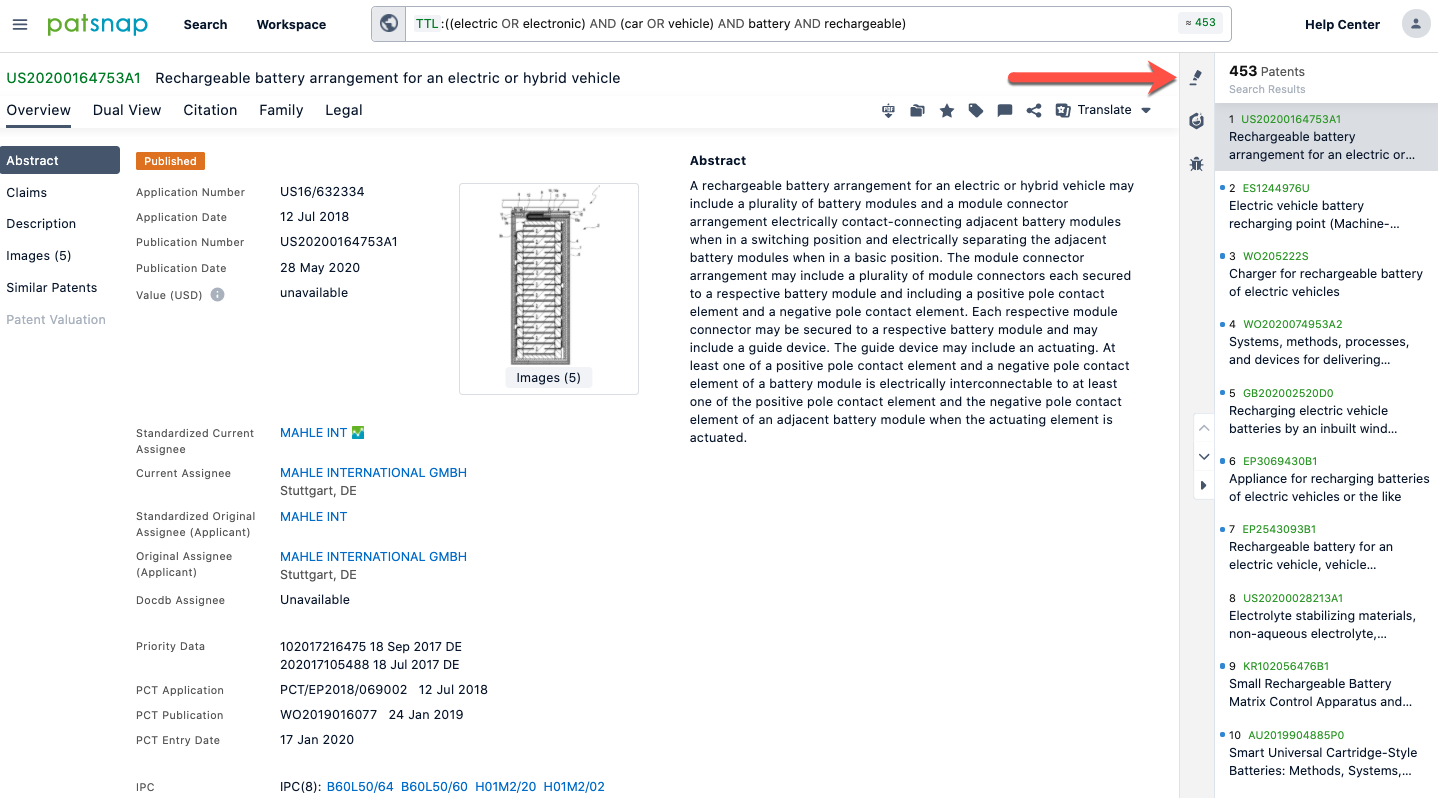 The "Custom Highlighter" allows you to enter any words you want to find within the text of a patent. The "Query Highlighter", as its name implies, will highlight the keywords that formed your search query where they appear in the patent.
By default, the first five keywords used in your search query will be highlighted by the Query Highlighter in unique colors. Every other keyword that comes after will be highlighted in another single color.
The highlighted query keywords, can be manually selected/deselected from the "Query Highligher" tab of the Highlighter tool menu.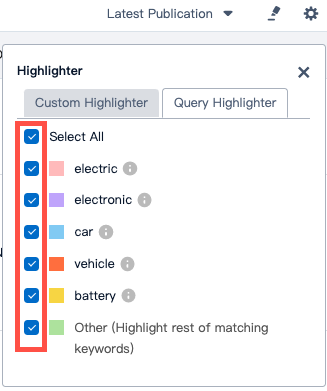 If you navigate through the patents on the right-hand side of the screen, your choice of highlighted keywords will remain when you view these patents as well.