There are 3 different places where you can find the priority information for a patent:
The first way is by adding "Priority Data" as a "Displayed Field" in your search results.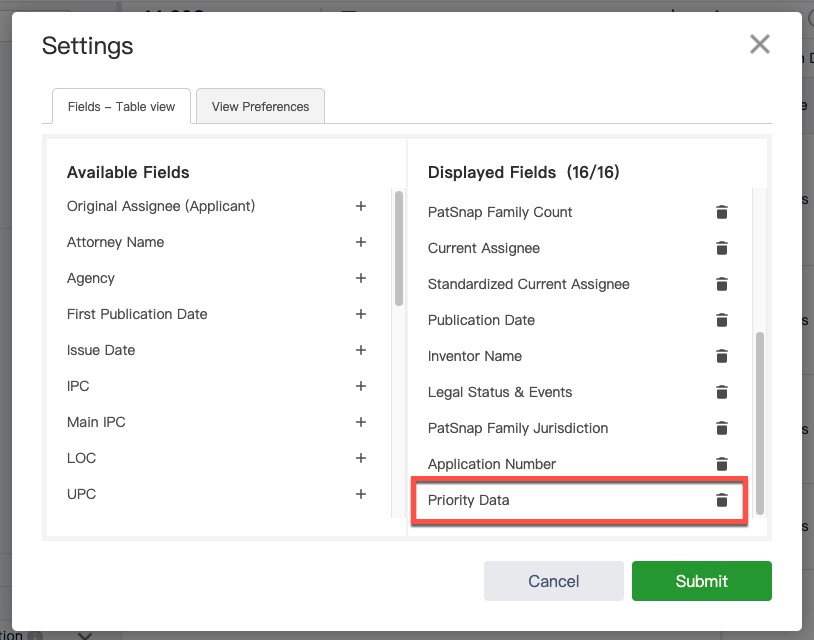 The second way is from the "Patent Overview" for the patent.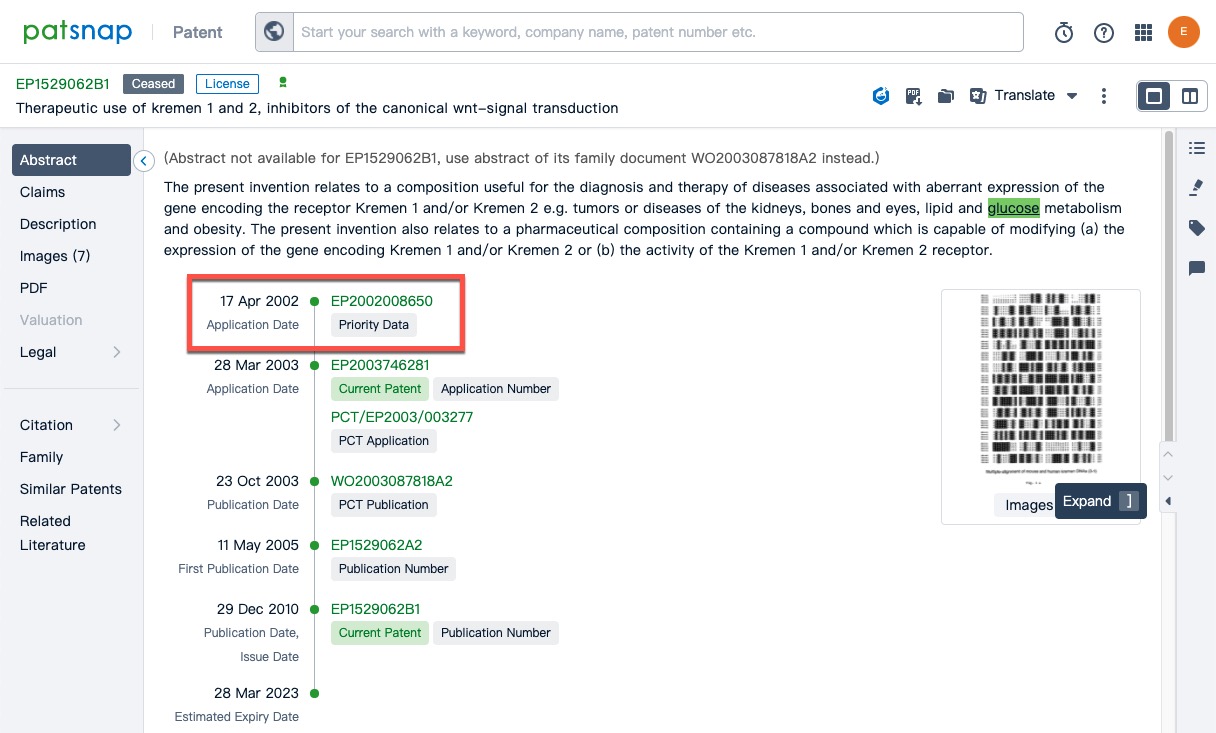 The third way is by going to the "Patent Family" option in the patent view. From here, you are able to compare the priority data for the different family members.