There may be situations where you wish to pose two custom fields against one another. You could plot custom fields against one another using the Analyze option within Analytics or in a Key Technologies dashboard within Insights .
Let's have a look at how it's done with an example:
Plot custom fields against one another using Analyze option in PatSnap Analytics:
In the example below, it's to show which team members have patents which represent threats to their areas of work, in 5 product categories.
1) Go to your workspace
2) Click on the Analyze button
3) Click on Custom Analysis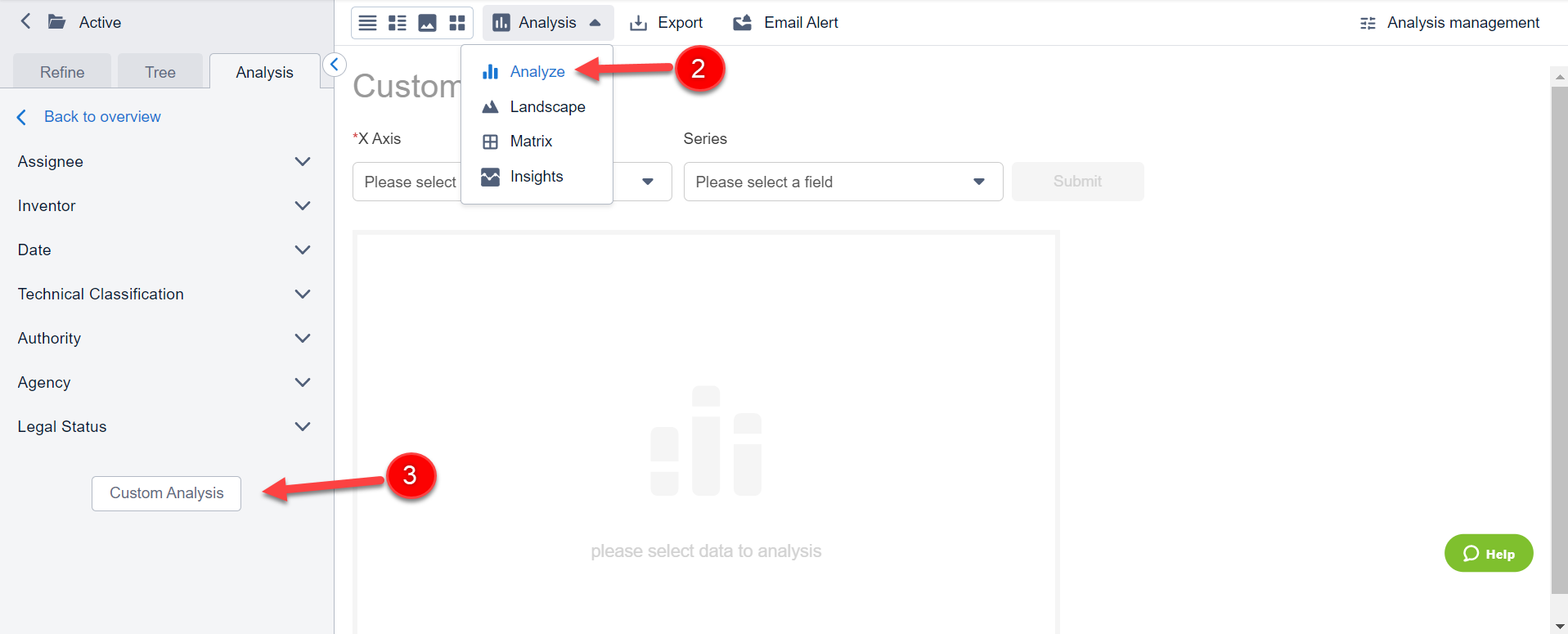 4) Choose two custom fields in X and Y, and hit "Submit"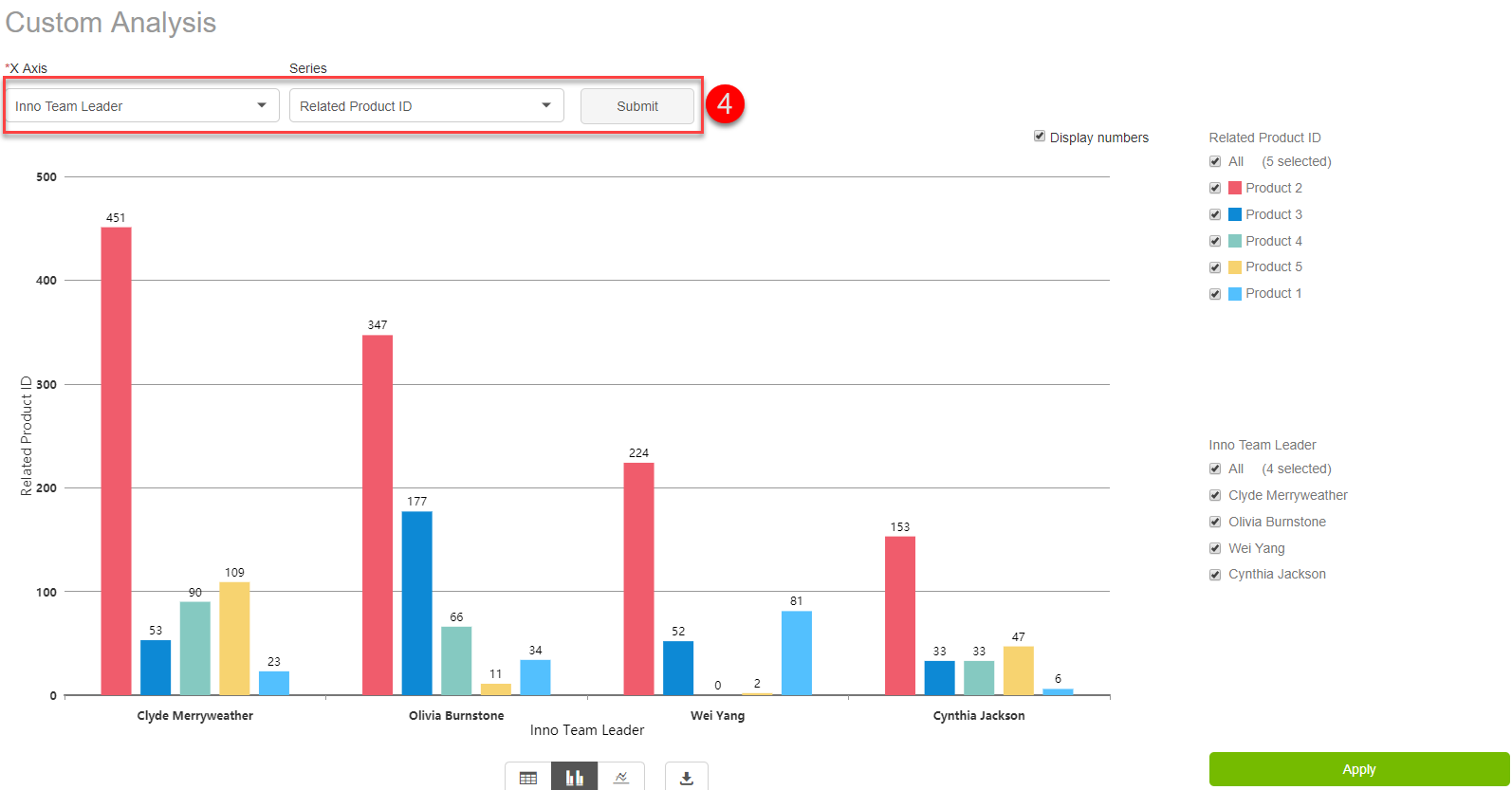 There are however some restrictions:
It's not possible to do a custom field VS a standard field (like Year or something similar).
Only certain types of custom fields will work - "drop-down menus", "numeric", and "date". "Free text" and "drop-down trees" will not work.
Plot custom fields against one another using Key Technologies under with Insights Technology dashboard:
This feature in Insights allows you to analyze results based on custom fields, thus creating customized reports beyond pre-defined parameters such as IPCs or CPCs. You can select up to 10 different custom fields to be displayed on a chart.
Before you can get started with custom fields plotting, please ensure that custom fields are added within a workspace folder.
Subsequently, you could go to Insights directly from the workspace folder.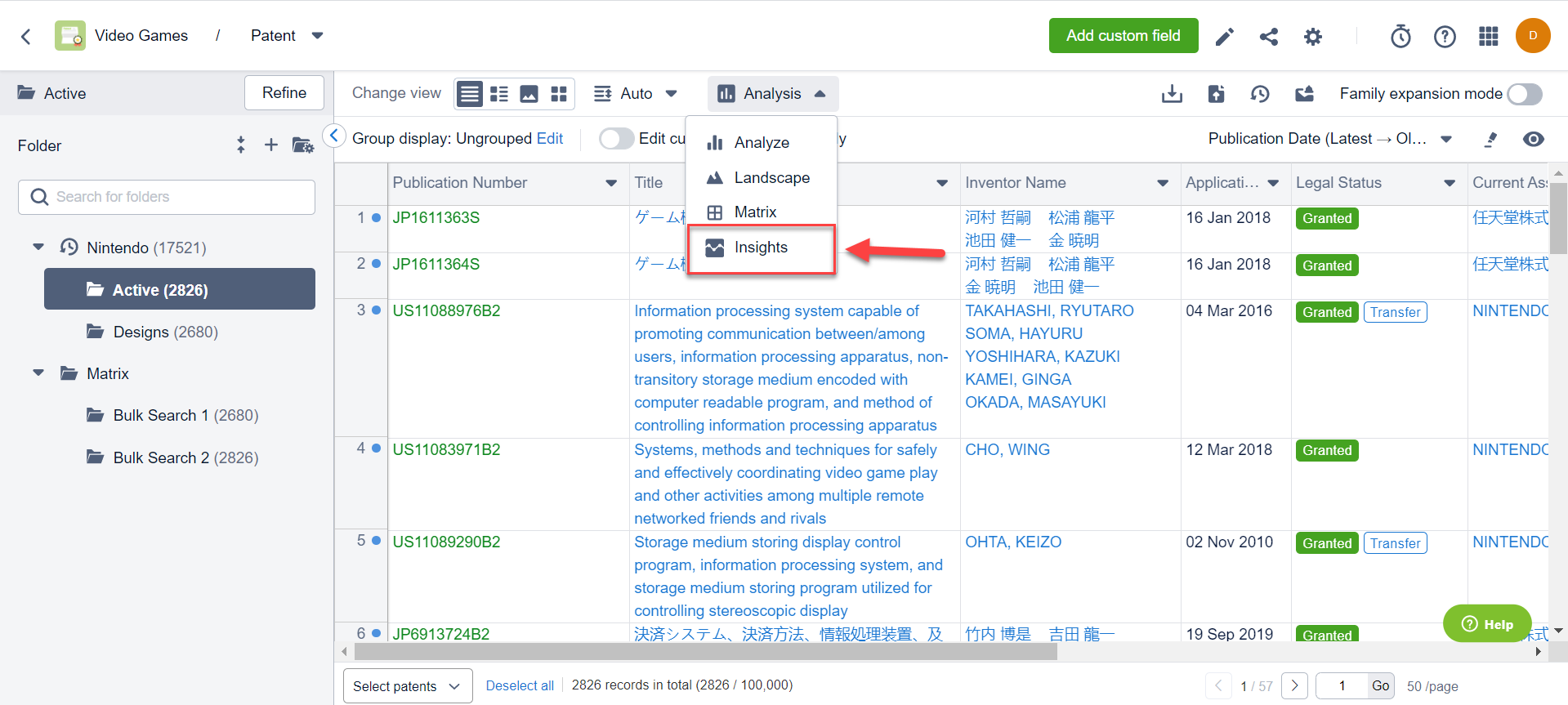 Alternatively, you can go to Insights, Technology tab and select the target folder.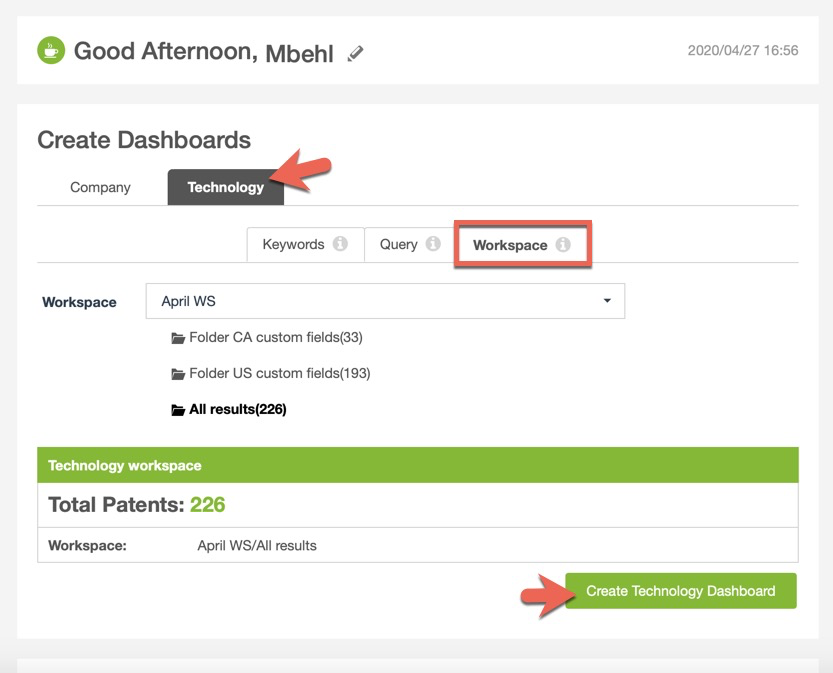 Once your technology dashboard is ready, click 'Key Technologies' tab and click the "Edit" button.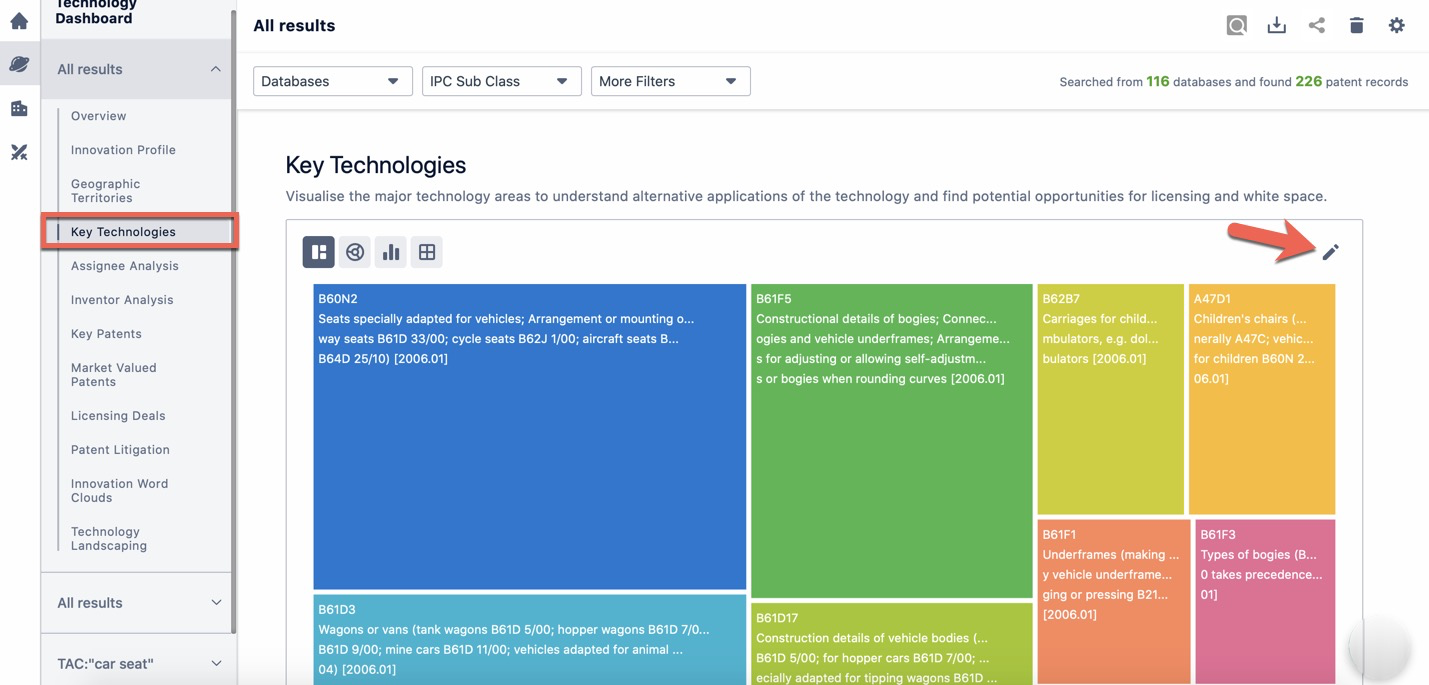 Here's a walk through video showing two custom fields being plotted on different charts within Key Technologies.