There may be situations where you wish to pose two custom fields against one another. In the example below, it's to show which team members have patents which represent threats to their areas of work, in 5 product categories. 
1) Go to your workspace
2) Click on the Analyze button
3) Click on Custom Analysis
4) Choose two custom fields in X and Y, and hit "Submit"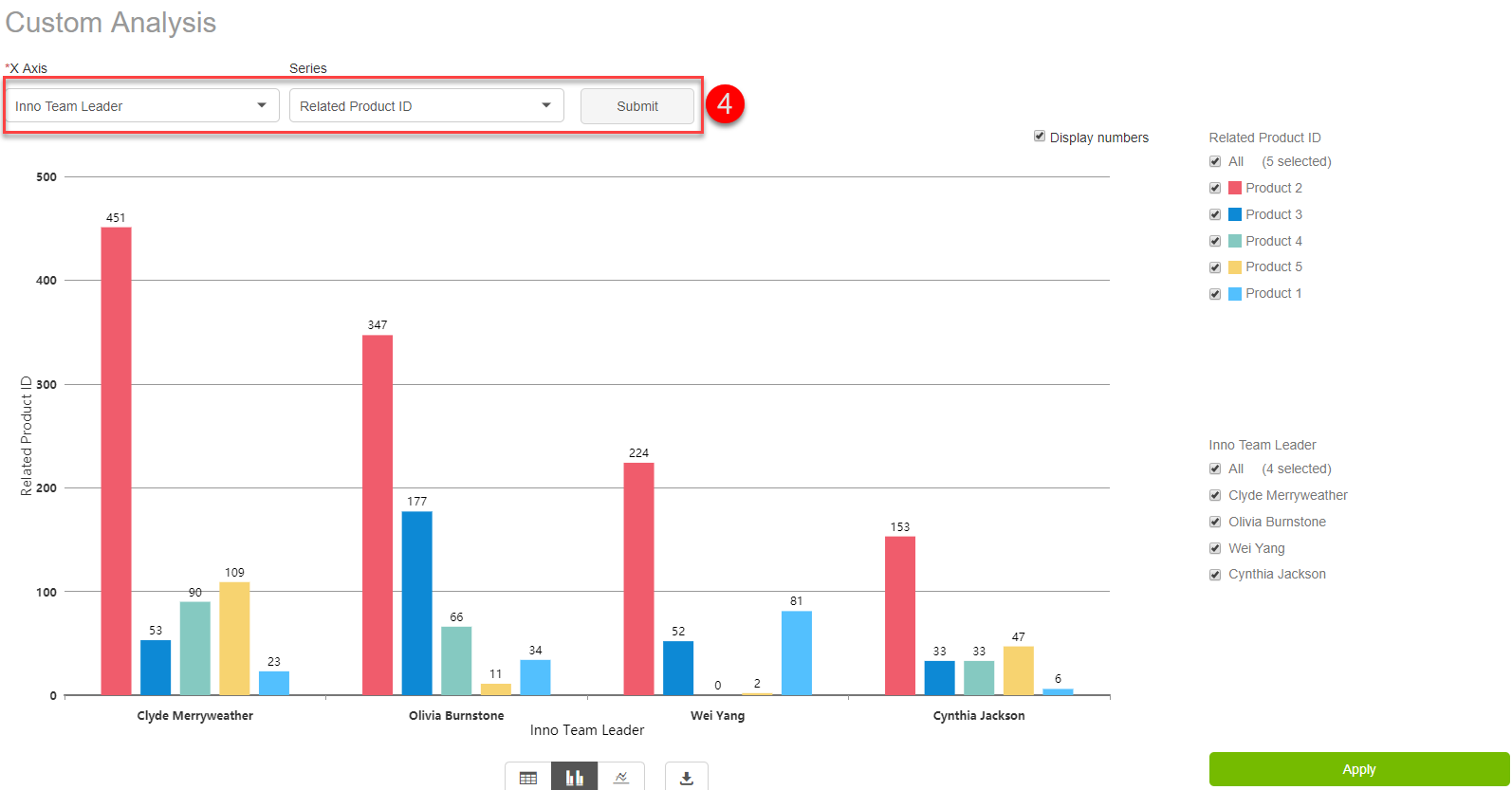 There are however some restrictions:
It's not possible to do a custom group VS a standard field (like Year or something).
Only certain types of custom fields will work - "drop down", "numeric", and "date". "Free text" will not work.