Firstly, click on the "Citation Map" button situated on the top-right of the overview page of a patent of interest from within that family.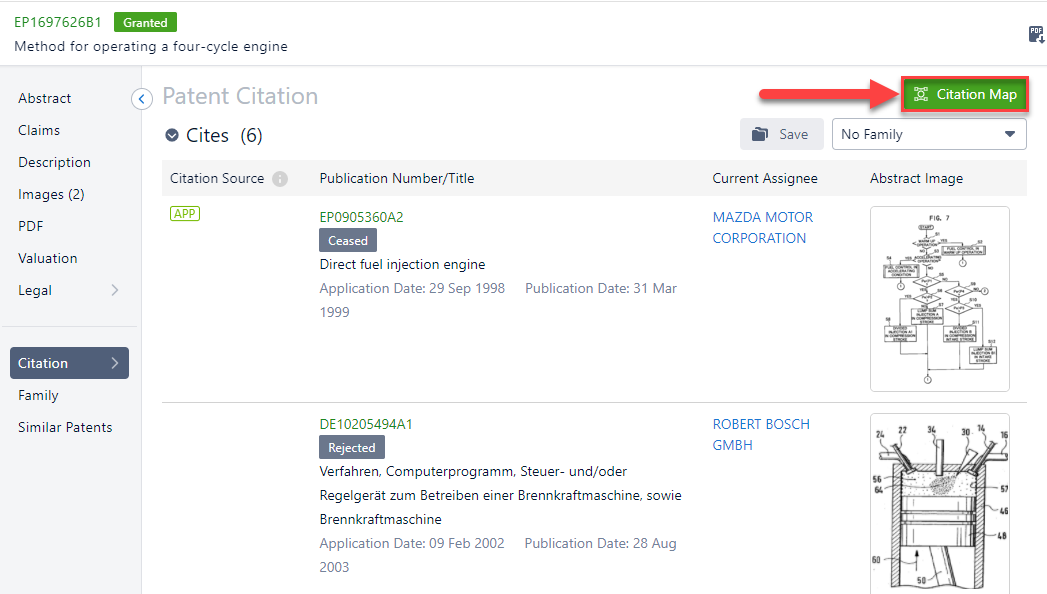 Secondly, once you have reached the Citation Map for the patent click the "Simple" tab if you want to see citations for simple family members; INPADOC for INPADOC family members and Extended for PatSnap Family Members.

Finally, click on the Two arrows (<<) to the left of the Citation Map to bring up the Generation View; select the two tick boxes for first generation forward and backward citations, and then select from the options listed: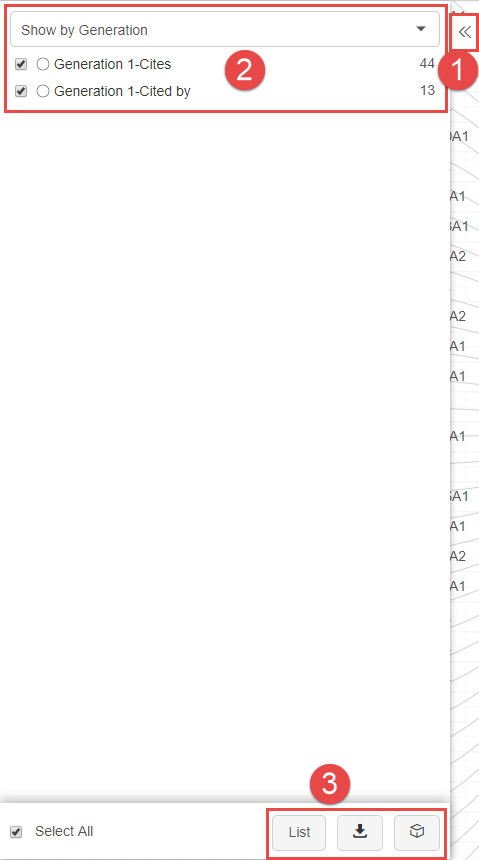 For forward and backward lists of 2 generations of citations; you'd need to first Export the list in Excel, making sure to include Cites and Cited by in the Export Fields section of the Export Options window. Once you've done this, you can import the spreadsheet into a Workspace folder, and repeat the process for further generations.