Once you have set up a name grouping within PatSnap, it is possible to edit the list of companies given for that name grouping. The procedure to do this as follows:
Firstly hover over your initial in the top-right corner of the screen, and select "Grouped Assignees".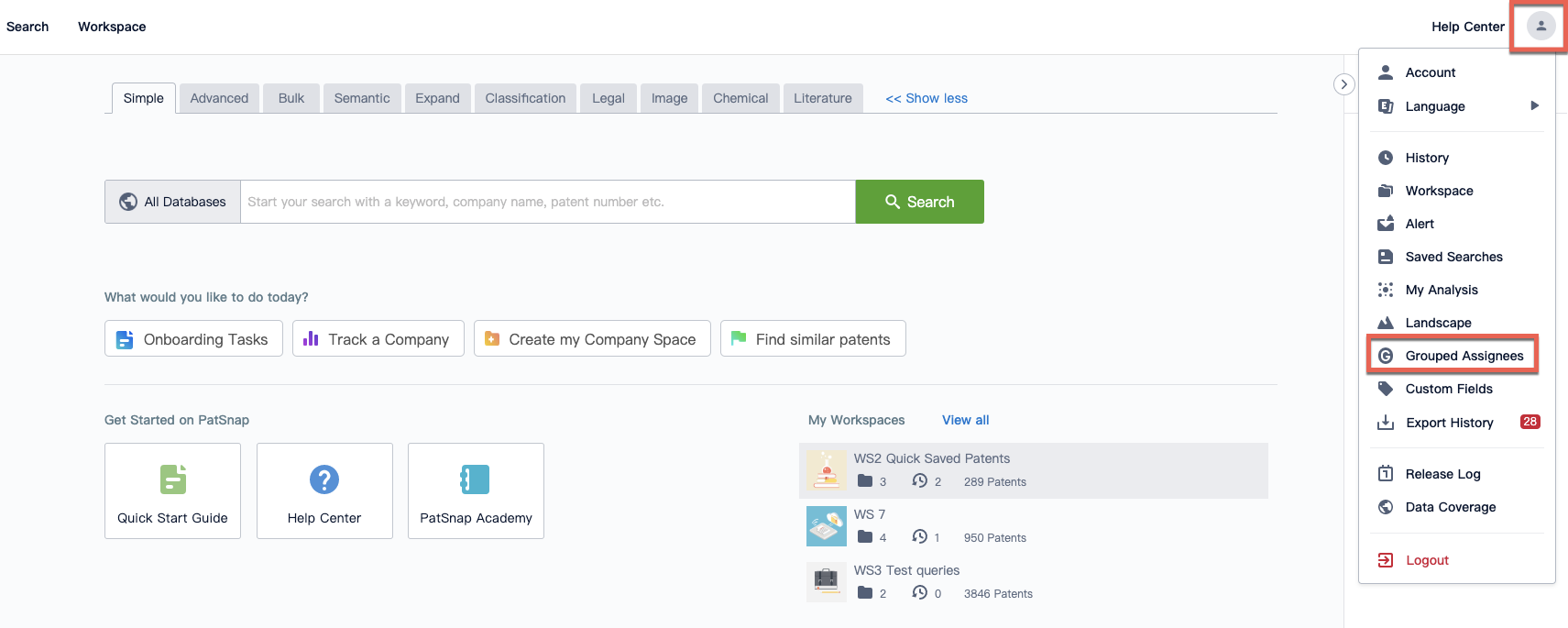 Once you reach the grouped assignees page, go to the grouping you want to change and select "Edit".

You can then add companies to the grouping by typing their names into the search bar and ticking the boxes next to the companies you want to add to the grouping. You can also remove companies from the grouping by selecting the crosses next to them. Once you are happy, click "Submit".