Firstly, you will need to generate your animation on your landscape: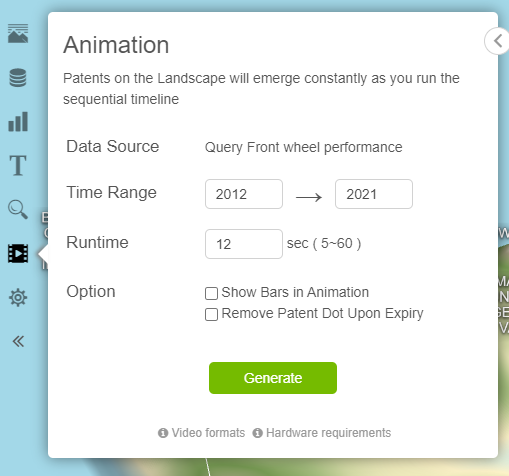 Once you have generated your animation, go ahead and click on the white recording button at the bottom of your screen:

The animation will run one more time, and record as it goes. It will then offer up a download button:

Once you click this button, your internet browser will download a WEBM file of the animation.
This WEBM file can be played in a variety of software, including VLC (the recommended software).
In order to include this animation in a PowerPoint, you will firstly need to convert the WEBM file into an MP4. This can be done for free on a variety of different websites. One example we found with a quick Google search was Online-Convert.com
Once you've converted your file to MP4, go to PowerPoint, and follow these steps when on the area you wish to add the video:
1) Click Insert
2) Click Video
3) Click Video on My PC

4) Navigate to the video you converted and downloaded, and double click.
The video will now appear in your PowerPoint. You can resize it to your preferences: