If you want to merge two folders within a Workspace is by moving the contents of one folder into the other so they all combined.
To do this click "Select All" to select all the patents within the folder you want to move the contents from and choose the option of "Move to" from the bottom-right of the screen.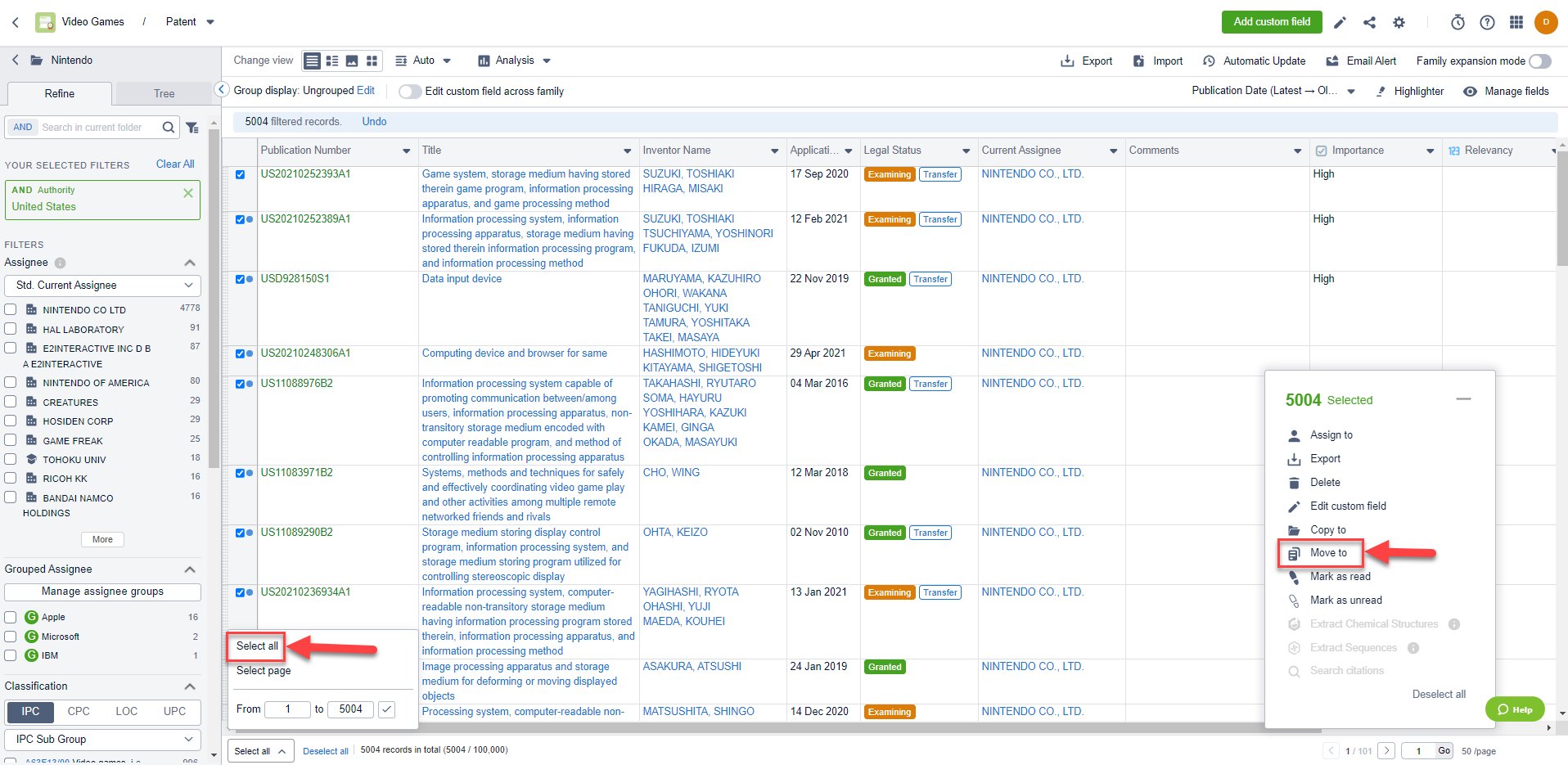 After this, select the folder that you want to move the patents to and click on "Submit".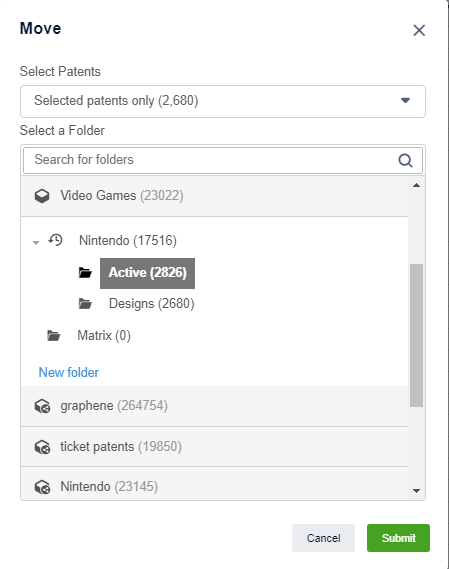 Once you have done this, make sure to delete the folder you have moved the patent from since it will now be empty.