The best way to delete patents that were added to a workspace on a specific date is by first using the "Latest Added" or "Oldest Added" sorting system which will move the patents that were added most recently or the longest time ago to the top of the list.

After you have done this, go to "Manage Fields and add "Date Added" as a "Displayed Field" and click "Apply".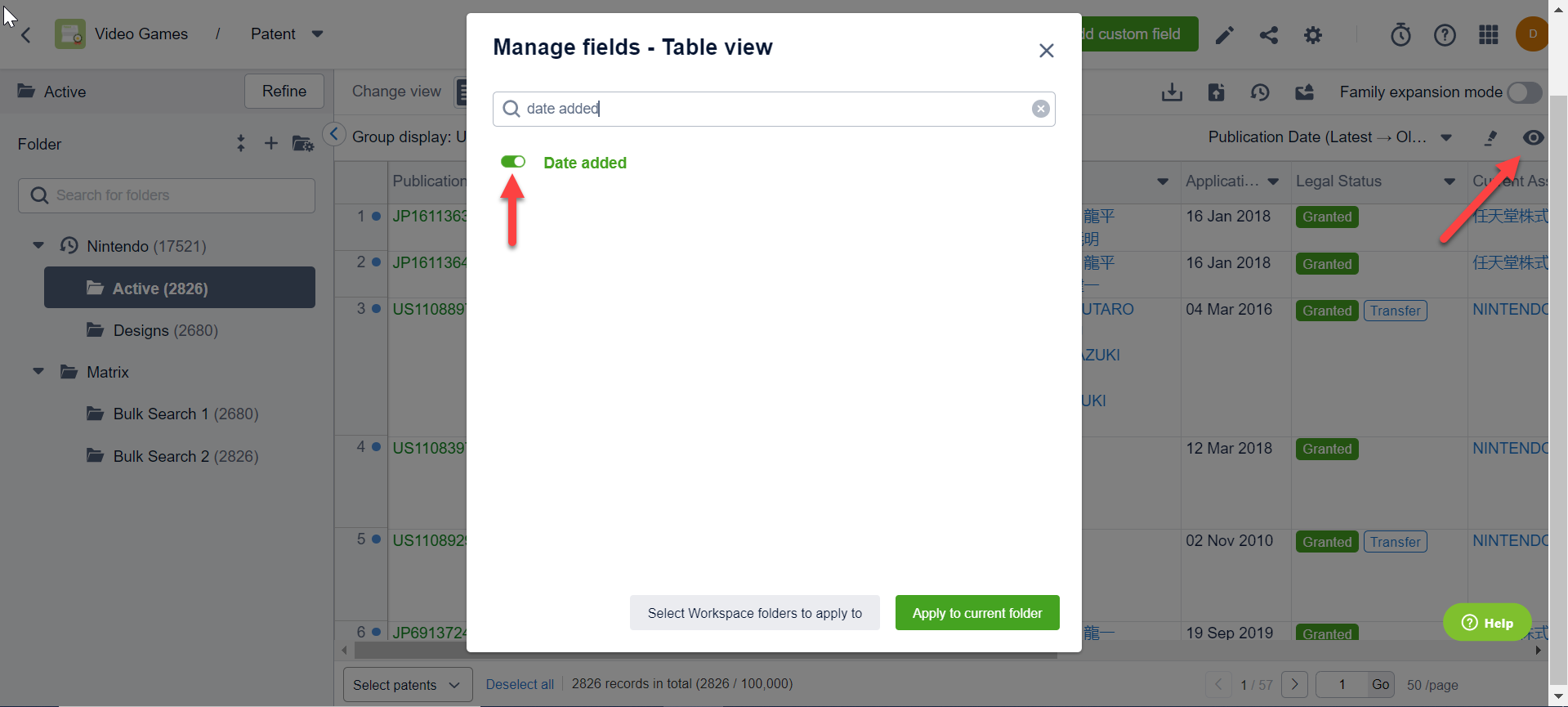 Once you have done this, you can select multiple patents to delete in the folder which were all added to the Workspace on the same date.