When viewing a patent with sequences, users with access to the Bio platform will see the 'Sequence Assistant' tool near the top right-hand side of the screen. With this tool, you can easily identify sequences in patents, extract them to Bio, and highlight them within the patent.

There are three main features of the Sequence Assistant: Highlighter, Seq Extraction, and Family Patent-Seq: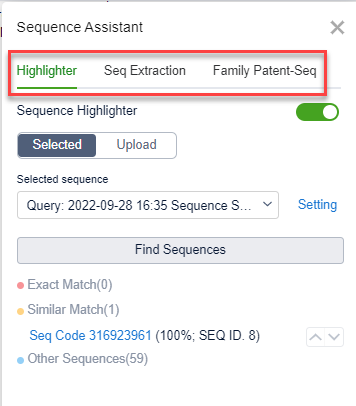 The Sequence Highlighter
The sequence highlighter indicates the presence of sequences in that section. These "Seq No.s" will be highlighted in blue.
You can hover over these sequences in order to see them in full (the letters) and to export them as FASTA files. You can also choose to run a sequence search by hovering over any of these highlights.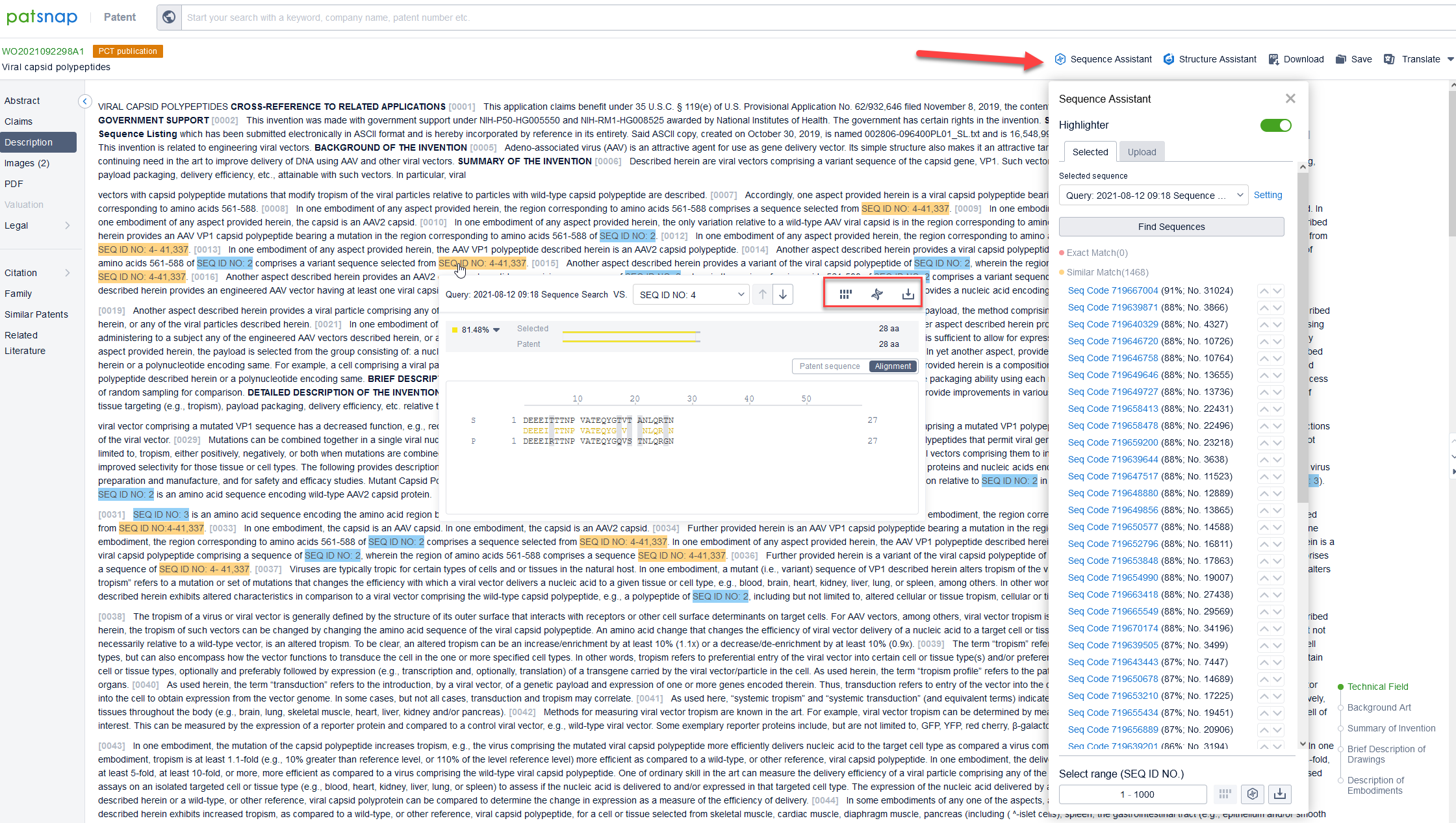 Sometimes the highlighter will appear orange or red. This occurs when you have performed a sequence search and clicked through to see the relevant patents on Analytics.
The orange-highlighted patents indicate those sequences that were within your results whilst the red highlights indicate the presence of your exact query sequence. This allows you to quickly discern which sequences are of most relevance to your search.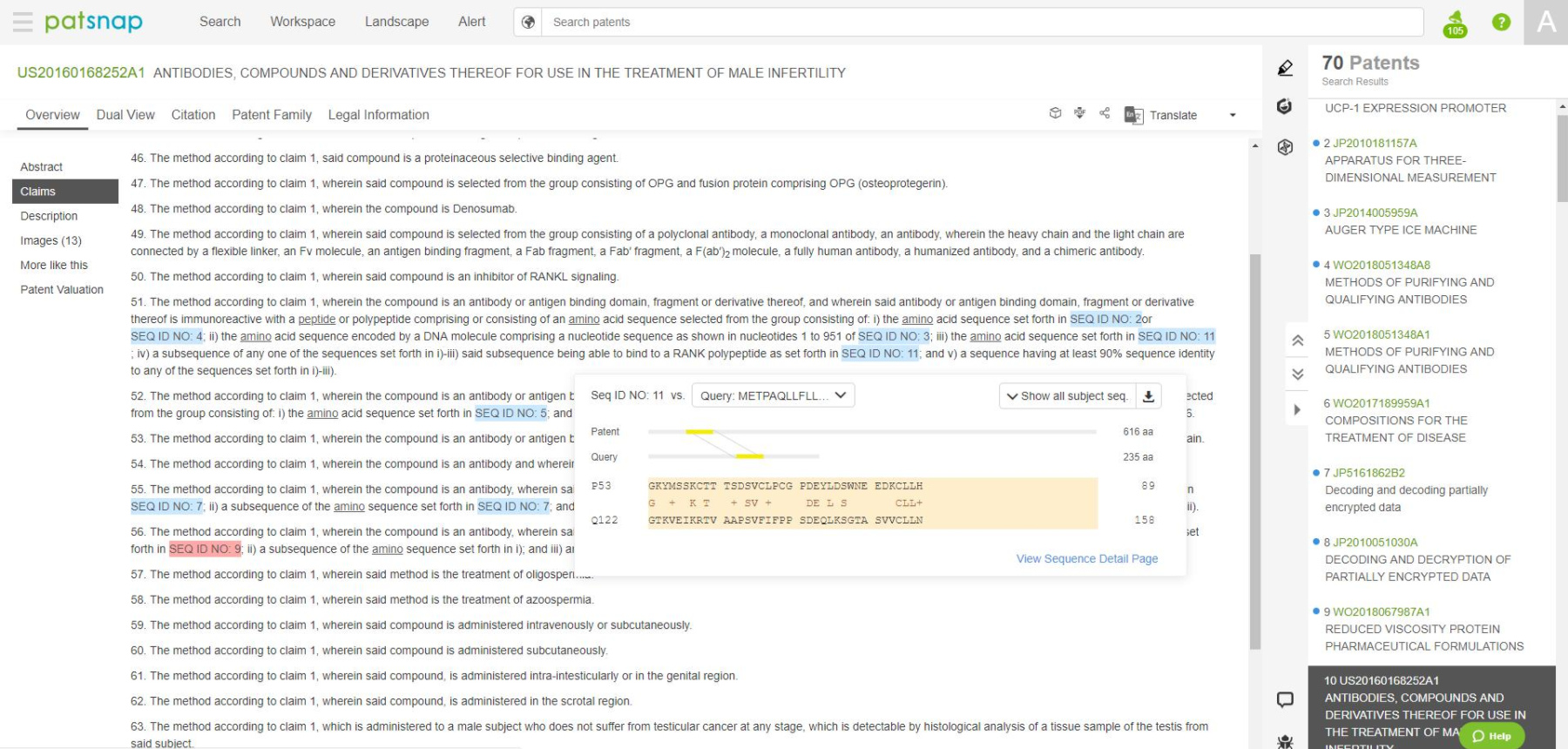 Seq Extraction
Using Seq Extraction, you can export all of the sequences within an individual patent as a FASTA file or extract them into Bio. On the results page, you can also extract sequences from multiple patents. Just select the patents of interest and choose to extract sequences from the pop-up window on the bottom right.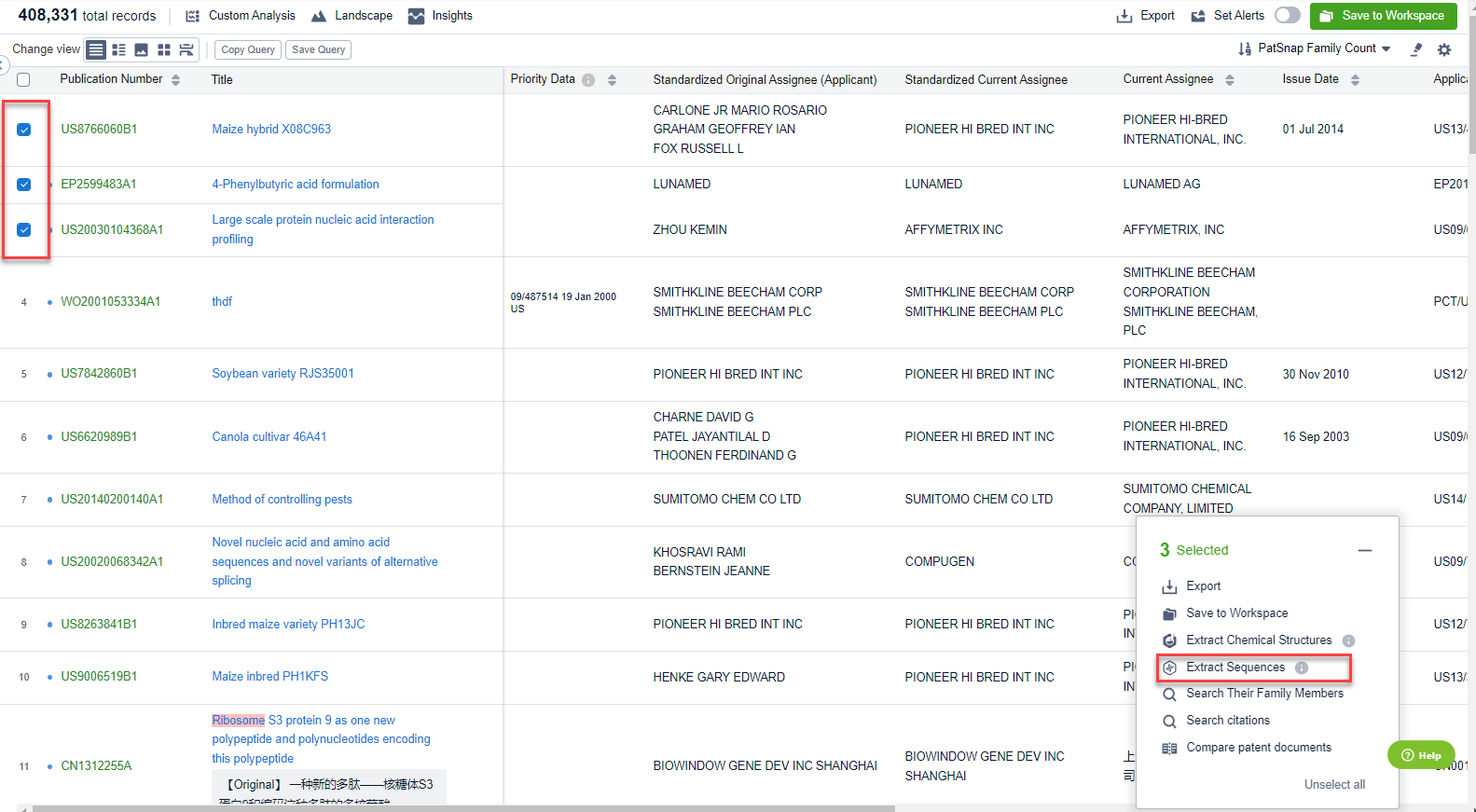 Within the patent itself, you can either extract all of the sequences in the patent or specify a range, for example, SEQ IDs 1-50.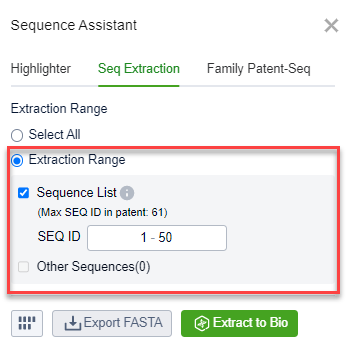 When selecting a range, you also have the option to add the extracted sequences to the MSA by clicking on the small box on the bottom left-hand side of the pop-up window: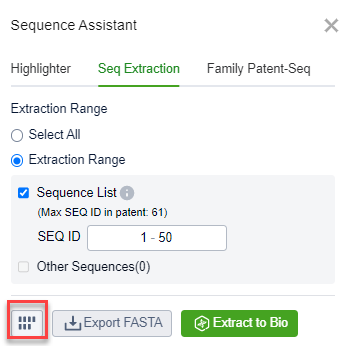 Family Patent-Seq
There are times when you might go into a patent and find that it does not have any sequences. There is, however, one or more family members that possess these sequences. Therefore, this feature allows you to quickly check the sequence of patents of the same family and will also let you know how many sequences there are in those patents. By clicking on the publication number, you will be able to jump from a patent with zero sequences to a patent with sequences.