As the contents of the members of a family tend to be very similar to each other, it can often make sense to apply the same custom fields to all of them. There is a way to do this automatically within a Workspace folder which means you do not need to manually add the custom field values to every family member. This is far more efficient and reduces the time required to add custom fields for all the members of a family.
You can do this within a folder by navigating to the 'Custom fields' tab and turning the switch on that says "Edit custom field across family" or "Edit custom fields across application number" depending on what grouping.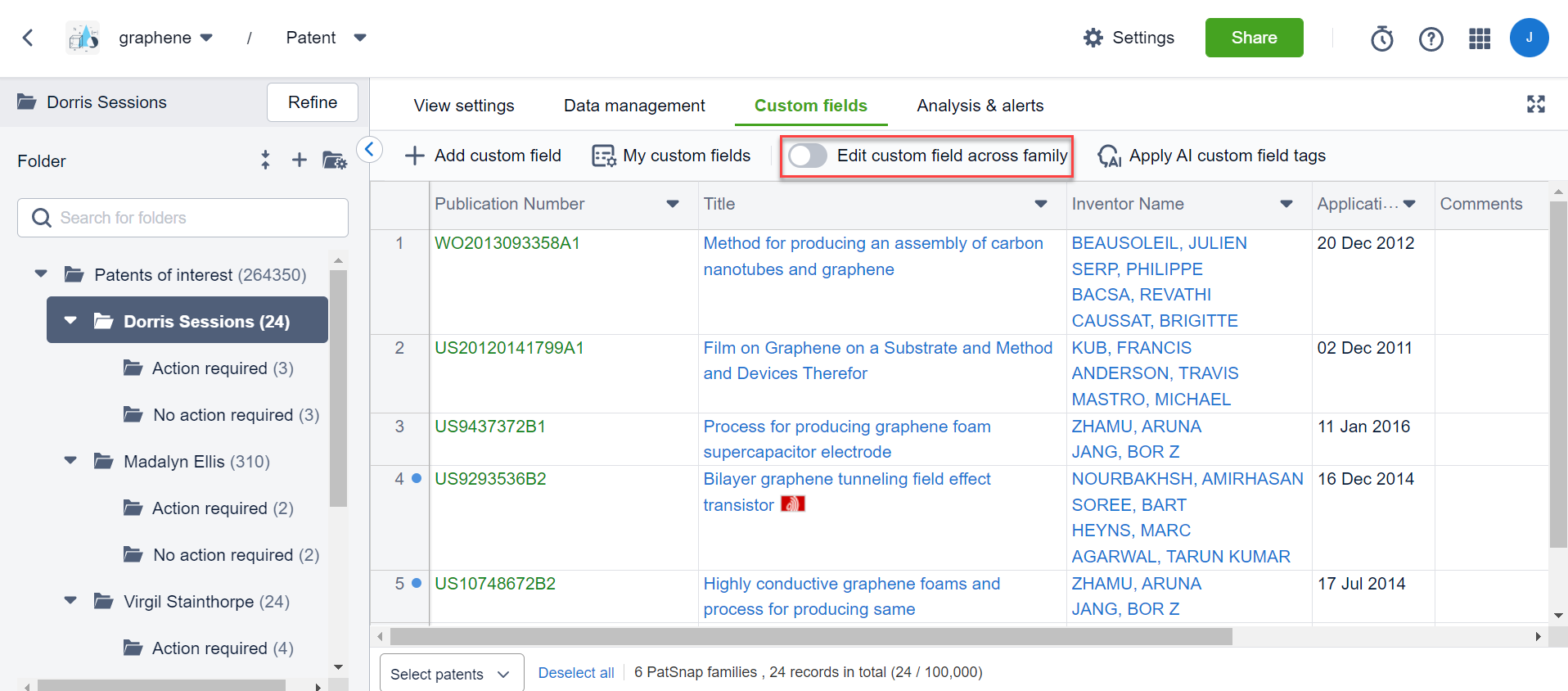 There are a couple of points to make about this:
The family level that the custom fields are added across is based on the current family grouping settings you are using. You can see the grouping settings you are currently using by taking a look at what is given for Group display.
The editing of custom fields will only affect family members for families that are currently in the folder. If you add family members to families that are not already in the folder at a later date, then you will have to edit the custom fields again.
The editing of the custom fields will only affect the patents when you view them within this folder. This will not affect the custom fields when you view this patent outside of the folder or when you bulk edit the custom fields within another folder where the switch is turned off.