While most of the search types (and results) available in PatSnap are based on patents' text, it is also possible to search for litigation cases using the "Litigation View" option, which is accessible from the Litigation section of our Legal Search.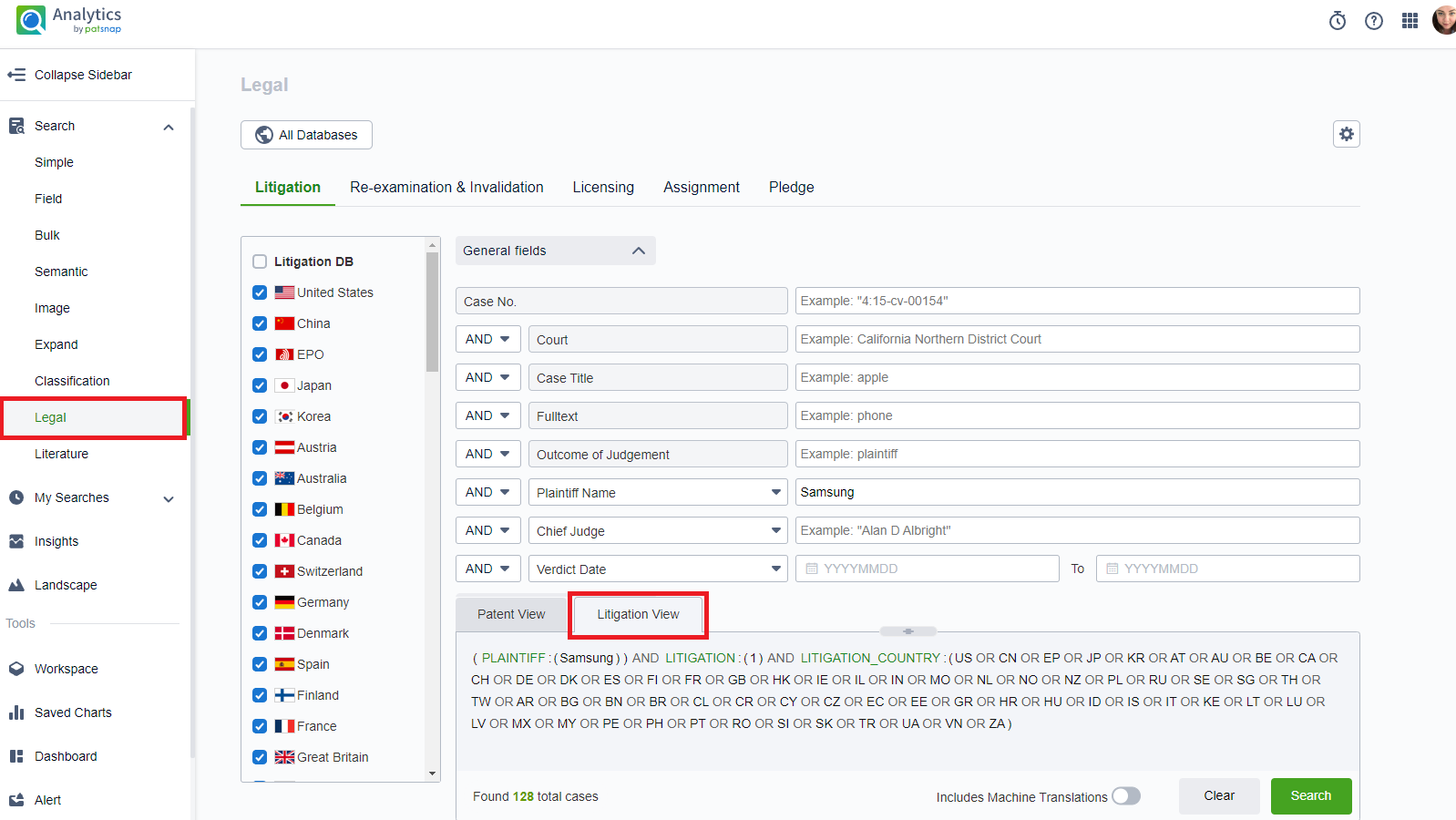 The query building process will be very similar to the Simple and Field search types within PatSnap. You can use the fields on the top to enter keywords and search criteria that is relevant to Litigation cases.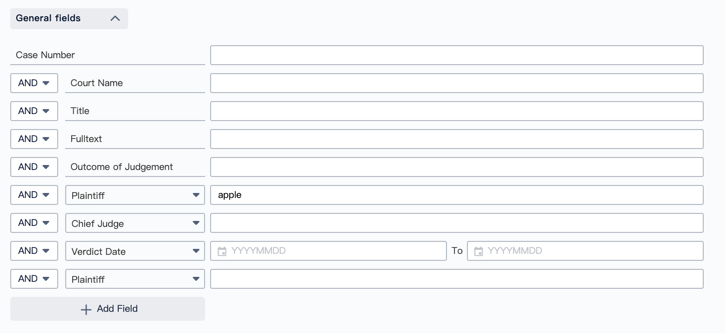 Additionally, you can add extra search fields at the bottom to enter keywords that are not strictly related to litigation data, like Publication numbers, Assignee names, etc.

After you submit your search, the results page will list litigation cases instead of patents. Each case will display its title, its case No., the case's plaintiff and defendant, the verdict date, the date the case was closed, and the patent(s) Involved in the case.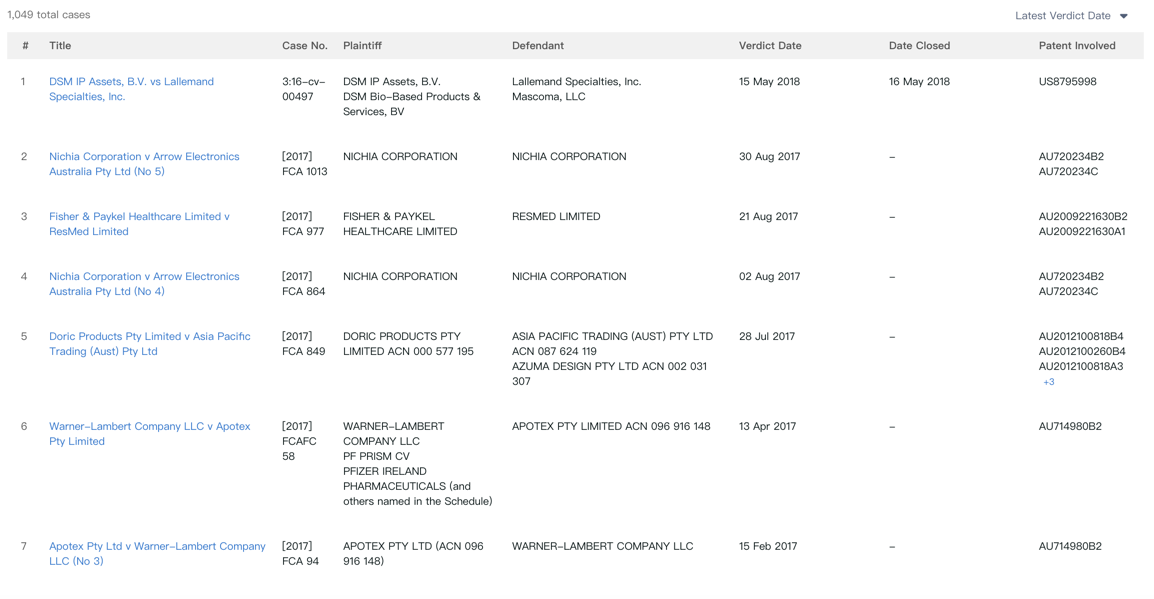 The Refining sidebar on the left-hand side of the screen will also display different refining options.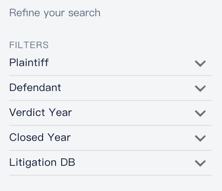 Normally, when you click on one of the results that were returned after doing a standard patent search, a new tab would open displaying the "Patent View", where you can inspect various sections containing relevant patent data like Abstract/Claims/Description, images, the patent's pdf, etc. When you select a result while using the "Litigation View", a new tab will be opened, but it will only display information relevant to the case. Similarly, the list of results that appear on the sidebar on the right-hand side of the screen will be made up of cases.