The Claim and Description comparison tool can be found on the Patent View page.
Using this feature, you can compare the claims and descriptions for members of the same family.
This is particularly useful for understanding differences in protection strategies between different regions and easily distinguish the scope of patent protection in each country. This is essential for common use cases, such as FTO and infringement searches.
Please bear in mind that this feature can be used with documents that are in the same language only. The documents are grouped into a maximum of 7 groups (same application, dual filing, priority data, PCT publication, continuation, divided from, simple family).
Using the drop-down menu you can choose the compare claims or descriptions with other documents. Below is a short GIF that demonstrates this tool.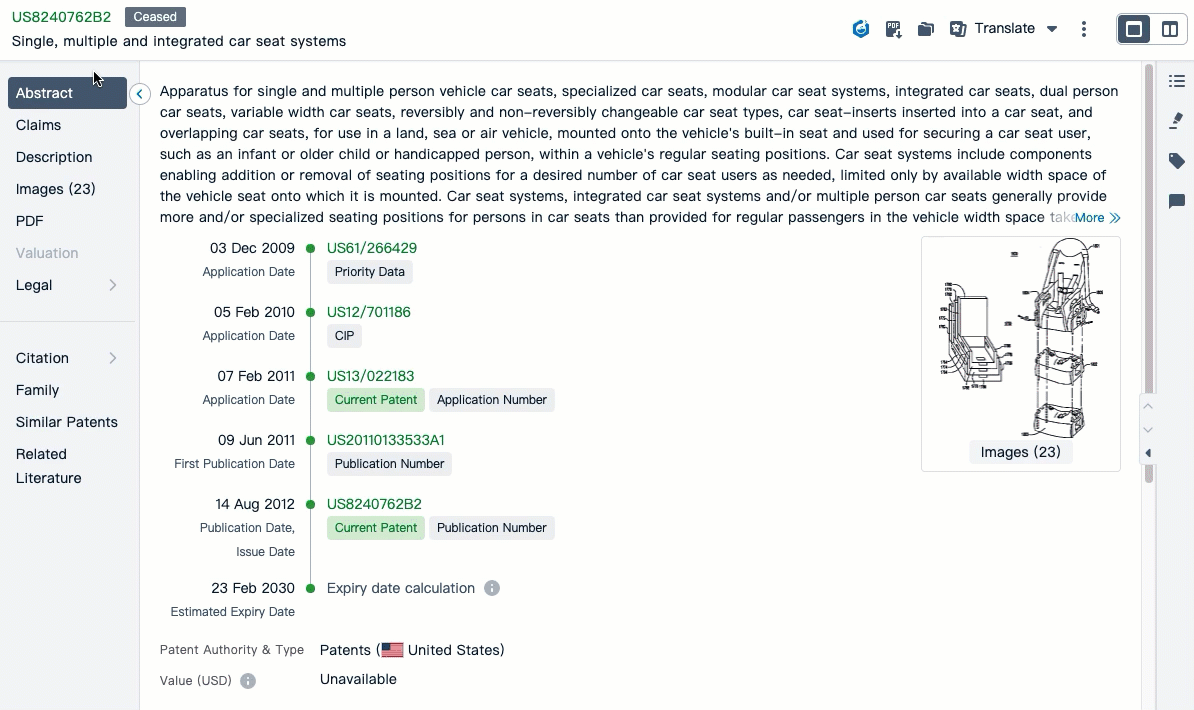 The tool highlights any changes in red and green. Red means the text has been altered or removed. While green shows newly added lines or the final changes made to the claims/description.
This tool allows you to understand the differences in the technical protection points of different documents.