This article will introduce the field management option available within Workspaces.
This option allows you to set custom fields across multiple folders in a particular Workspace.
You will find a button that says "Manage fields" available in the "View settings" area of the Workspace page.
Clicking on this, will allow you to toggle "on" and "off" various fields including custom fields.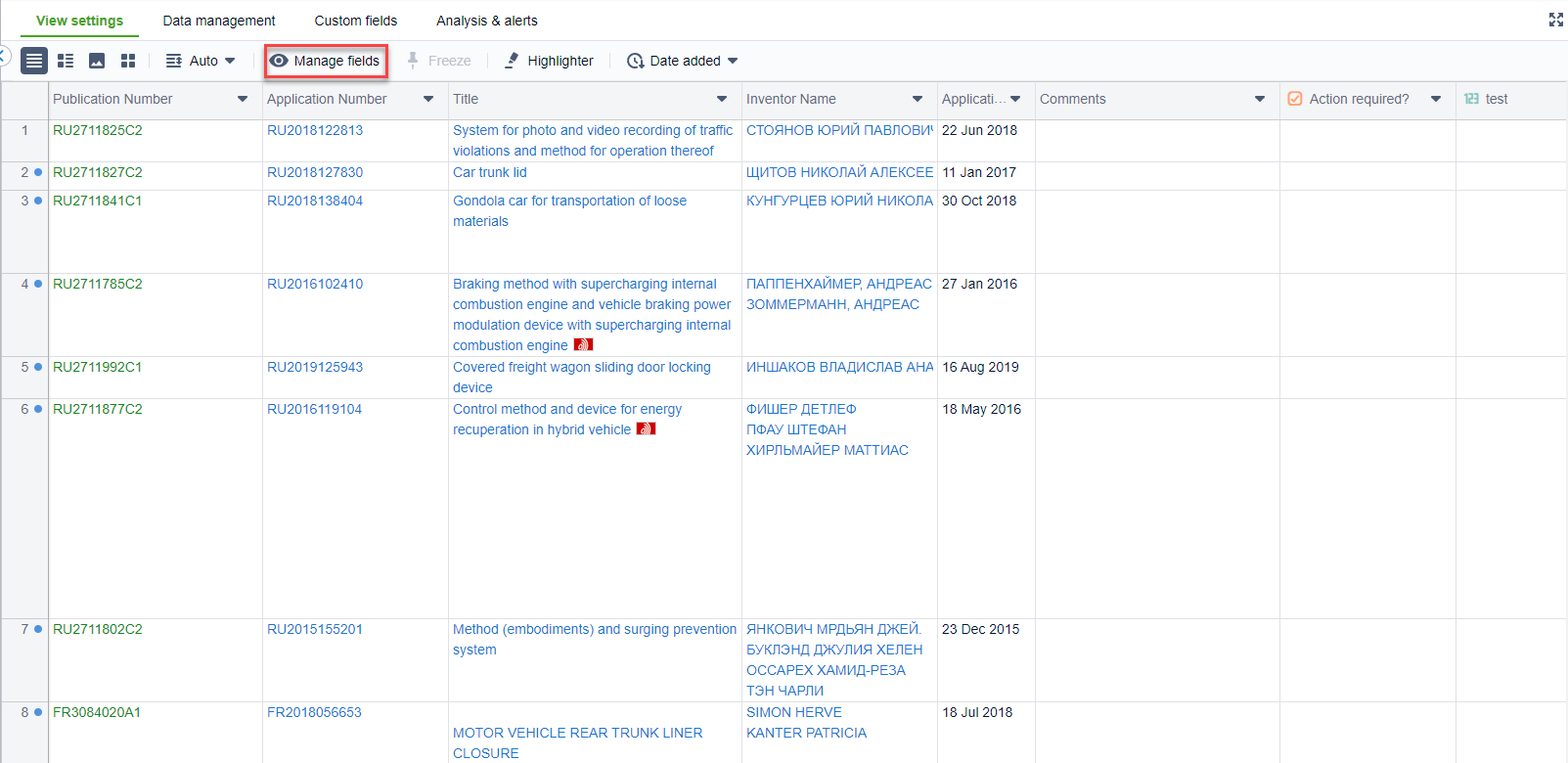 Once you have selected the fields you wish to show, you can then click on the "Select Workspace folders to apply to" button, which will then give you the option to pick which folders to apply the settings to.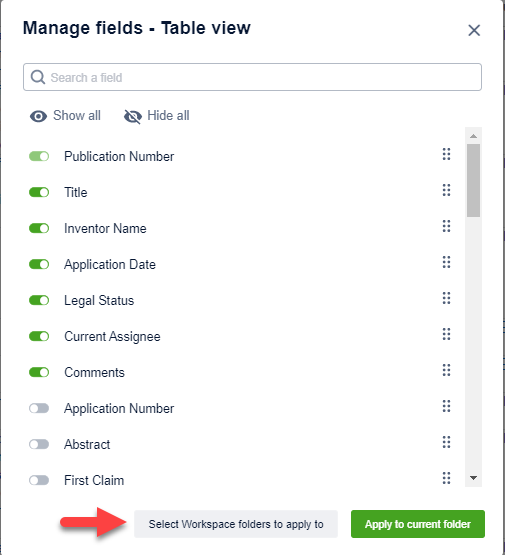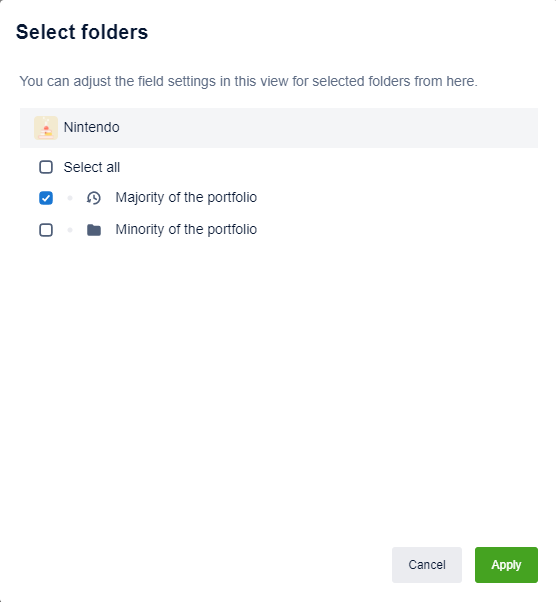 Once you have picked the folders you wish to apply the field settings on, just click "Apply" and this will then apply your settings to those folders.
This setting will now mean that there is no longer the issue of setting the same settings up again and again in a new folder.