The Art Unit Predictor Report enables you to predict to which art unit an application will be assigned for examination in the US.
Based on previous trends and statistics, the "Art Unit Predictor Report" will analyze an application's text (abstract, claims, description, etc.), and show the top Art Units in which the application might be assigned. Information on the examiners within each Art Unit will be displayed as well. Having access to this data can help you to draft a better informed application filing. This can help to avoid the patent being assigned in an unexpected art unit in the future. Additionally, by drafting applications to target more favorable art units, applicants can maximize successful outcomes of patent applications, reducing work and minimizing the associated fees.
All you need to do is to select the Art Unit Predictor Report from the Insights' homepage, located in the "Patent application tools" section, and click on the "Create Analysis" button.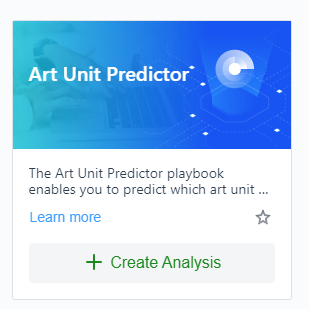 Then, enter a piece of text that comes from an application filing draft and click on "Generate Prediction".

You will be presented with the 3 Art Units to which this application is most likely to be assigned under, each one displaying its "Allowance Rate". This gives visibility into the different allowance rates between Art Units, helping users assess whether it will be more challenging getting an application granted in certain Art Units. Examiners that are associated with the predicted Art Units will be listed as well.
Clicking on the examiner name will direct users to the Examiner Analysis report.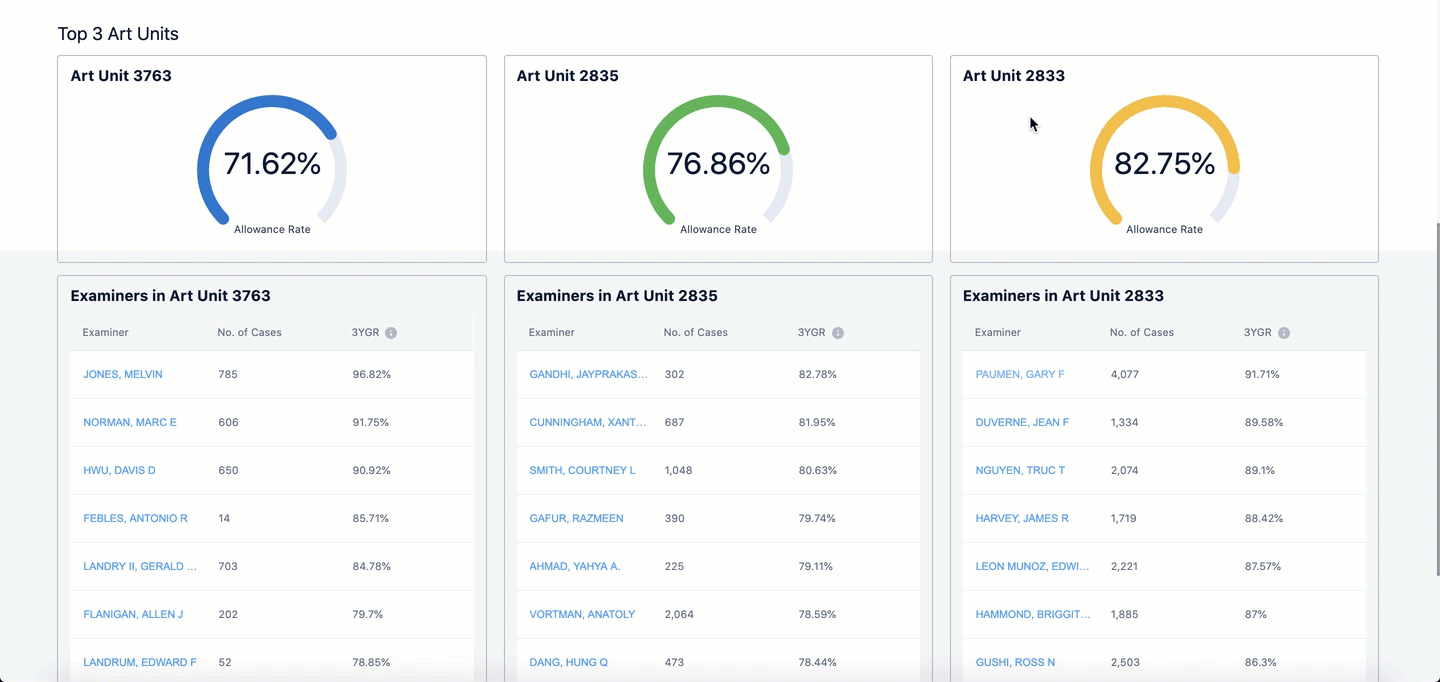 You can amend the words and phrases in the text to try and shift assignment away from undesirable art units. As a result, you will be able to strategically guide your application towards an Art Unit of preference, with the most favorable group of examiners for the patent.
Keep in mind that for privacy reasons (e.g. use of non-published applications), this report is not automatically saved. It must be created from scratch each time. Additionally, only US patents are currently supported in this report.