If you have lots of Workspaces and folders, then it can often be difficult to find where specific patents are located if you try to just navigate through them. A much easier way to do this is to simply search for them in the Workspace main page, or using field search.
Workspace Main Page
Using the option in the top-right of this page, you are able to search within publication/application numbers, titles, abstracts and comments.

Once you have performed a search here, you are able to see a list of patents that match your criteria, along with any comments that have been made to them and where (Workspace and folder) exactly they are located. You can also go directly to the relevant Workspaces and folders from here.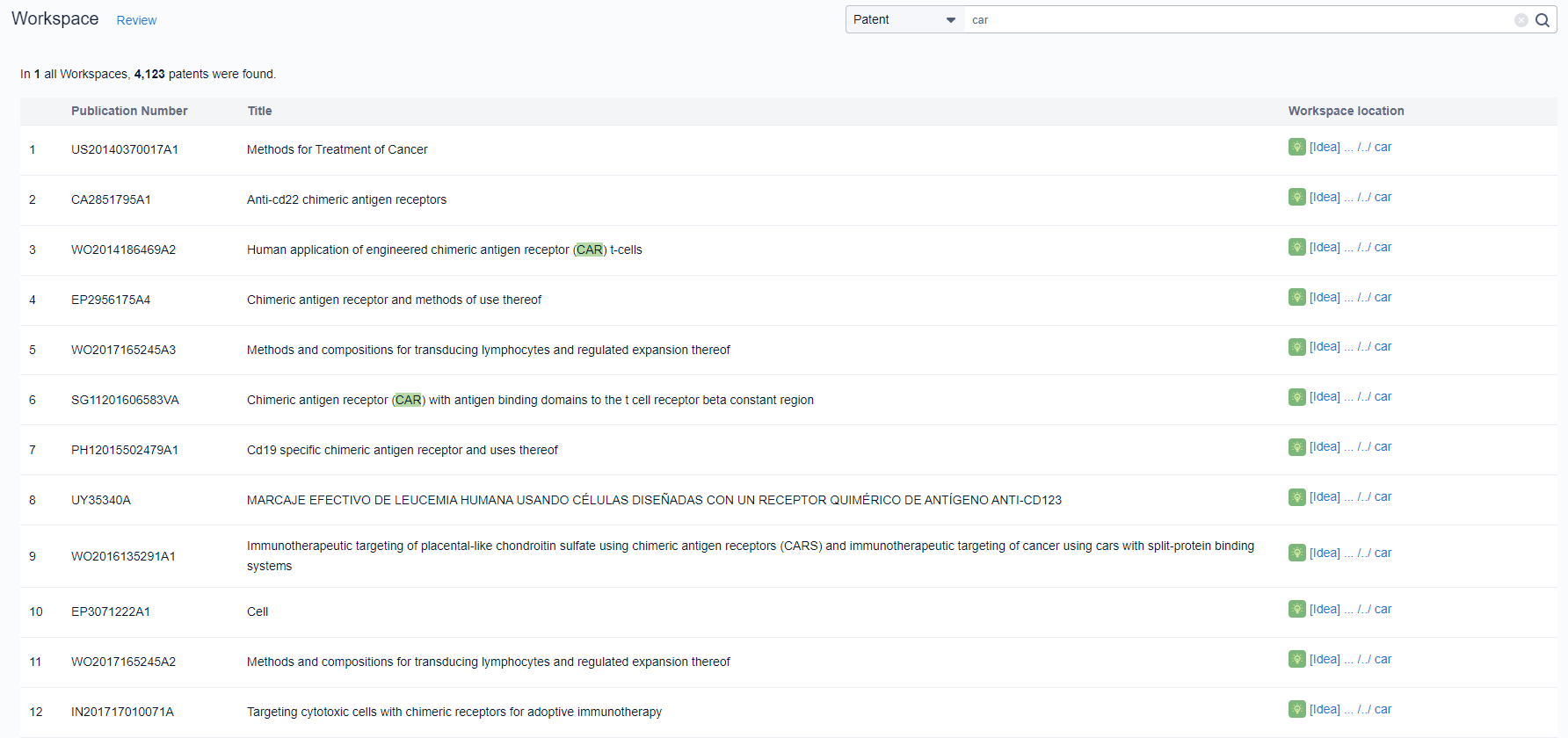 One thing to point out is that you can only search within up to 300,000 patents across Workspaces at a time. If the total number of patents you have across Workspaces exceeds this, then you will have to select specific Workspaces to search across each time.
Field Search
In Field Search you are able to search for patents in up to 20 workspace folders (1 million patents in one query). This allows you complete more complex searches within workspace folders, allowing you to search different fields while using Boolean and wildcards.
This can be achieved by going into field search, then using the drop down menu to select workspaces. Here, you can choose whether you want to search "My Workspaces" or "Company Workspaces".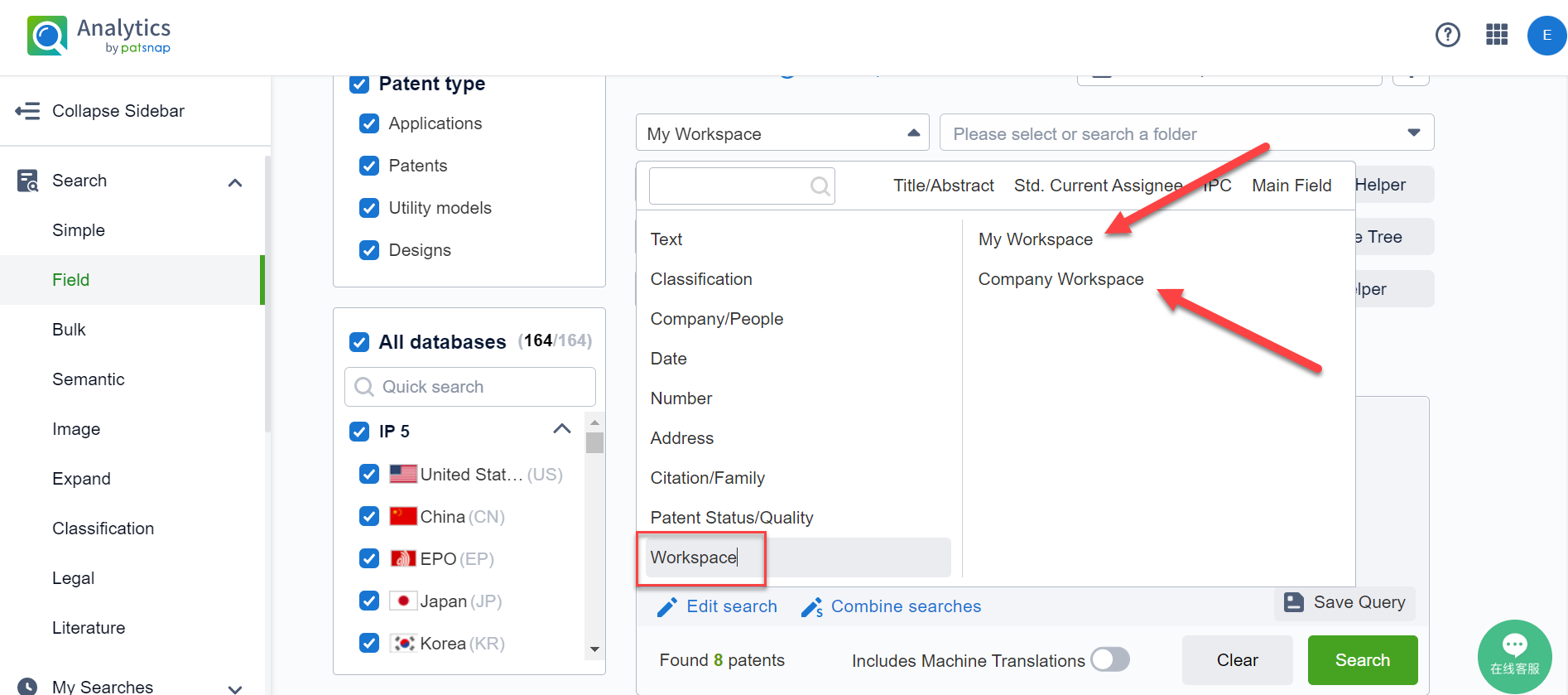 You then can select up to 20 folders you want to search in.