You can now expand to see all family members of the patents within any Workspace you are the owner of. This feature is particularly important while doing an FTO search when you might want to see all family members within a particular Workspace folder.
Once families are expanded in a Workspace folder, the results will appear in the same folder. You can expand results by simple / INPADOC / PatSnap family.
Please note that irrespective of the family grouping you may have selected for the existing Workspace folder; the family expansion will always be performed for 'ungrouped' results.
Here's a quick walkthrough of how to expand in order to see families of results in your Workspace: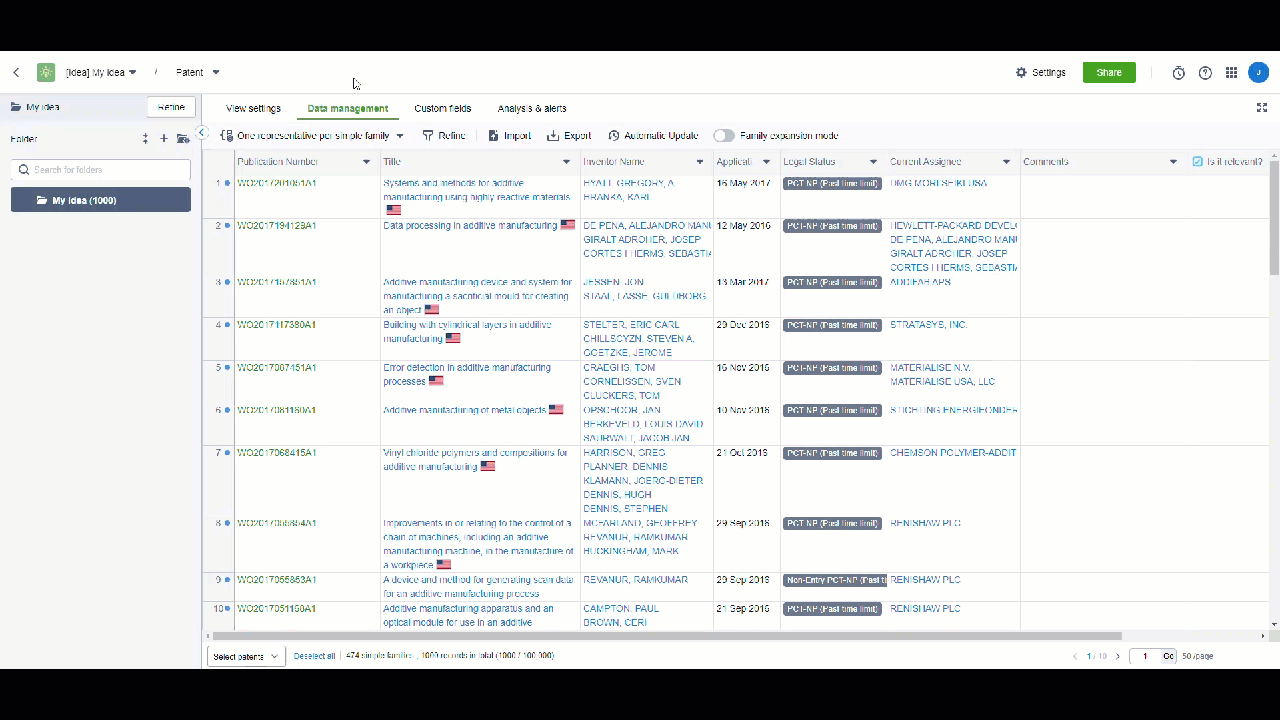 Each expanded family will be tagged with a Family ID, this is an additional column that gets added to your Workspace. This is done to make sure that all group members are displayed together. Within an expanded family group, patents are sorted in ascending order of publication numbers. If a family member is already present within a Workspace folder, then after expansion the result will not be duplicated but will simply be rearranged as per family ID.
In the example below, results are expanded as per INPADOC families. Each family group is tagged by the family ID.

If you turn off family expansion mode, any new patents added to the Workspace folder will no longer automatically expand to family members. However, previously expanded families will remain in the folder.