View input used for Semantic / Bulk search queries
You can see the input used to build a Semantic / Bulk search query by clicking the user icon on the top right and selecting "History". After clicking the search tab, you can hover over your query to see the input that was used for the search. This makes it easy to share these queries with team members.
For example, the screenshot below shows the input used for a semantic search.

Exporting Semantic/Bulk queries
You can also export these searches by selecting them and clicking 'Export'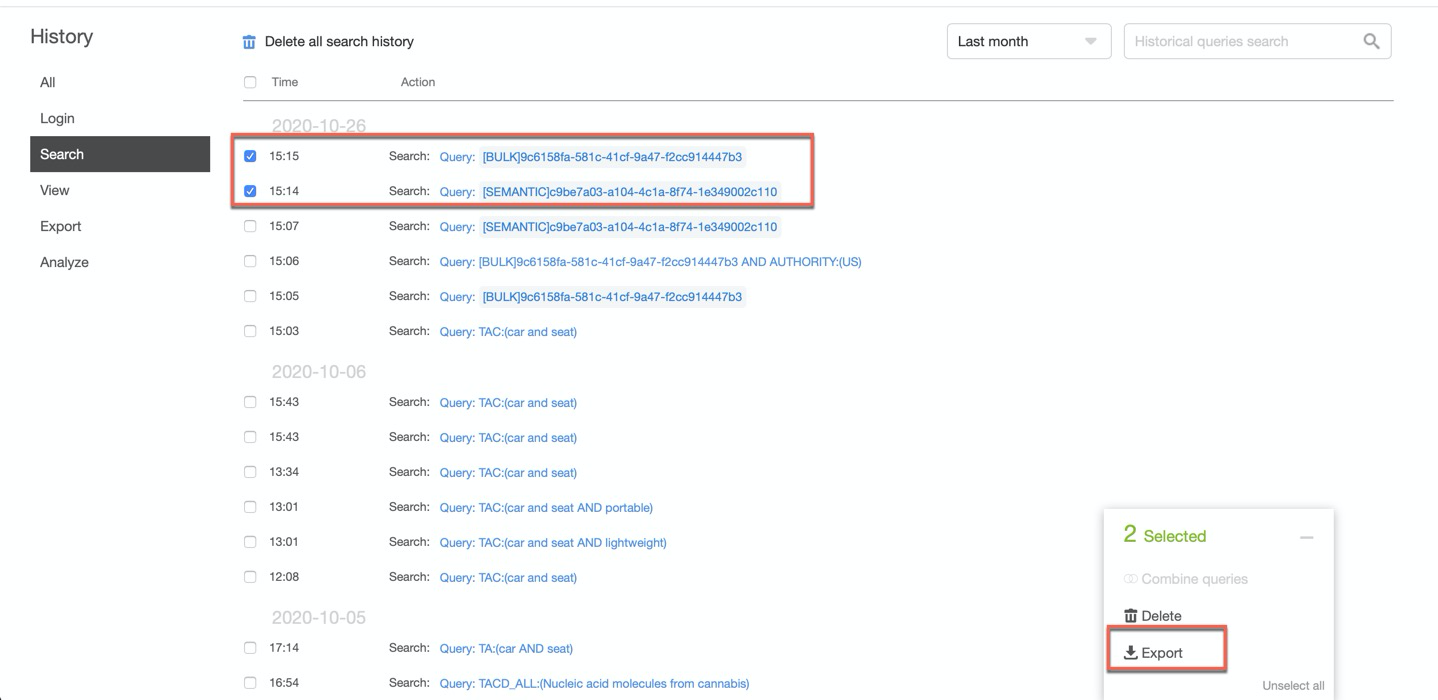 Here's an example of a query export from the search history.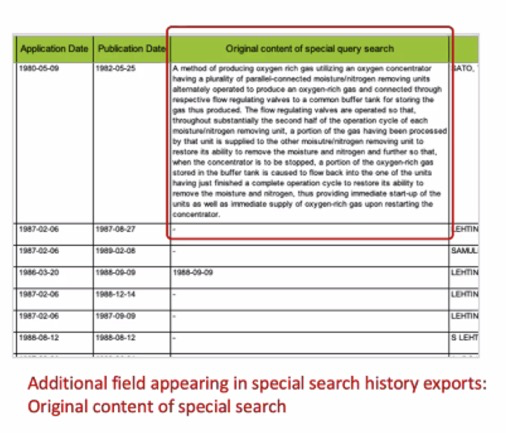 Combine Semantic
/Bulk search query
You can combine/add more parameters to your query by simply entering them in the search bar.

Additionally, you also combine queries by copying and pasting the special query and adding more parameters to it.