You might have noticed that when your search query consists of an assignee or an inventor's name, the results will include entries in which the specified keyword(s) appear, but only as a part of a different, longer name.
For example, if I were to search for patents owned by the computer and electronics maker Apple using the query ANCS:(APPLE), the results would include Assignees with names like "SUZHOU YIDIANYUAN APPLE CLOTHING CO LTD" or "APPLE FLAVOR & FRAGRANCE GRP", which are clearly not associated with the Apple we are interested in. Users would need to manually refine their results to get a set of patents that is relevant to their research.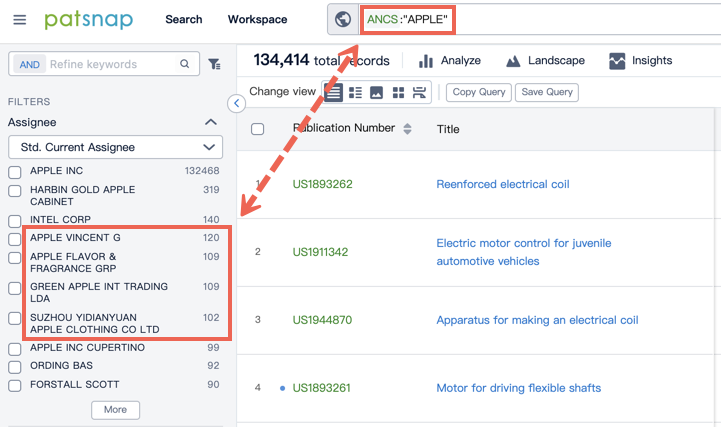 In an attempt to make things easier, PatSnap has introduced 2 search fields that will return results only for an exact match of a Standardized Assignee Name or an Inventor's name. ANCS_EXACT and IN_EXACT respectively. See an example of ANCS_EXACT being used below.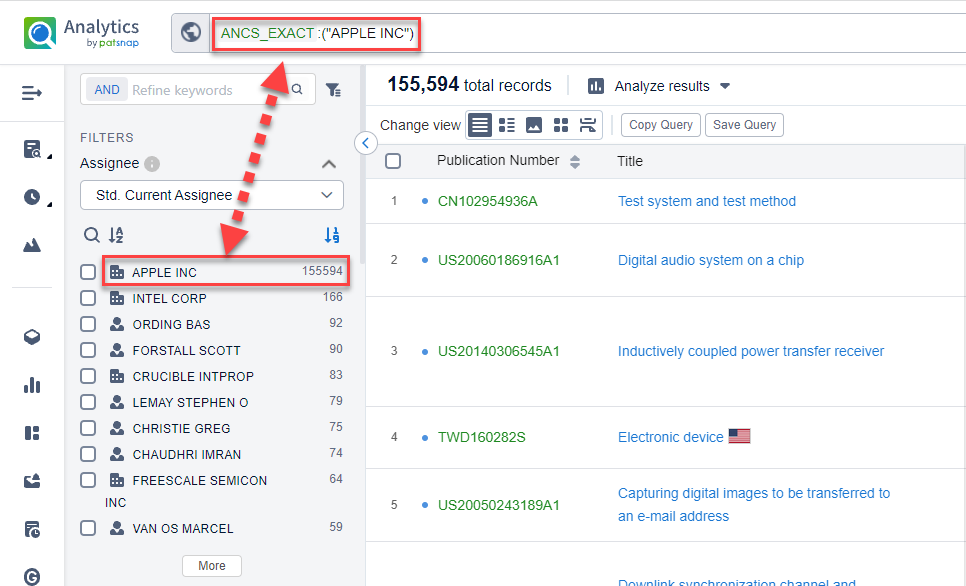 The assignees "SUZHOU YIDIANYUAN APPLE CLOTHING CO LTD" and "APPLE FLAVOR & FRAGRANCE GRP" are no longer present.
It is important to keep in mind that in most cases, a complete match will include symbols, uppercase, and lowercase, etc. Sometimes, there is more than one ANCS for a single company, for example, to indicate different branches.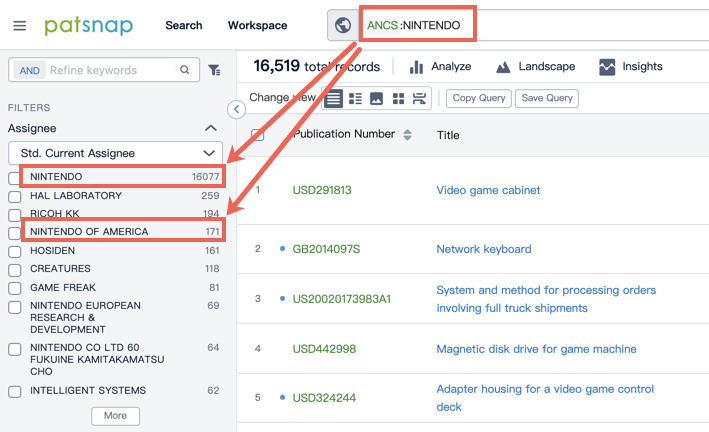 Using an exact match will return the results you are looking for.