Along with the alerts that are available via the search results page and Workspaces, we also provide file wrapper alerts only for US and EP patents applied for since 2002, and CN patents applied for since 2013.
You are not able to create file wrapper alerts for WO, AU, CA, JP and KR.
There are two places that you can set these up for a patent:
Patent view: You can find the "File Wrapper Alert" in the top-right of the patent view page (either single or dual view). The exact placement of this option will depend on the resolution of your screen.

Alert management: You can setup File Wrapper alerts from the alert management area by going to the "File Wrapper" tab and typing in application numbers. When you do this, you will want to make sure the numbers are in our supported formats and to separate each new number with a new line or a space.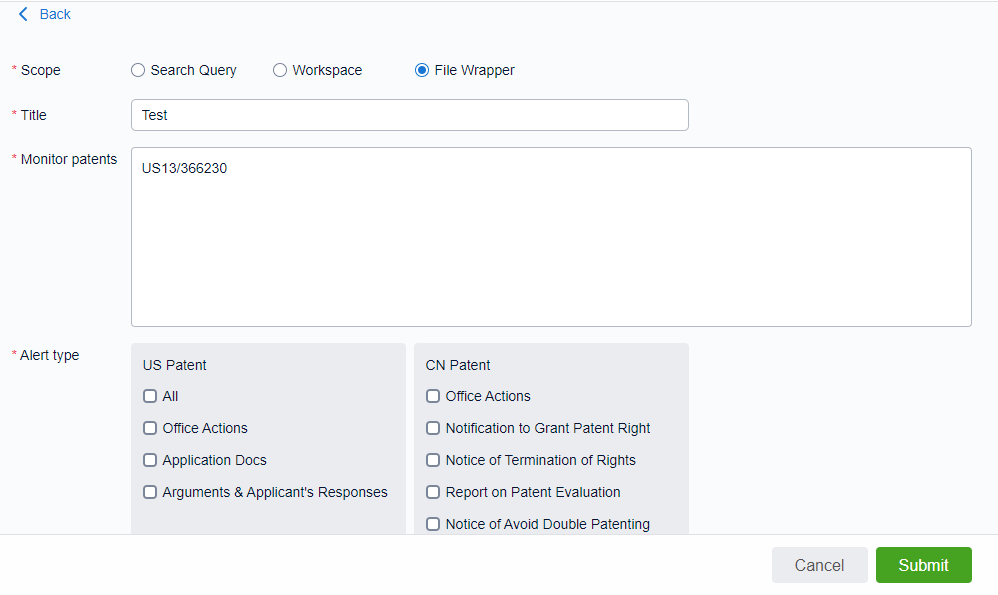 When you start setting up the alert from the patent view, it will look like this: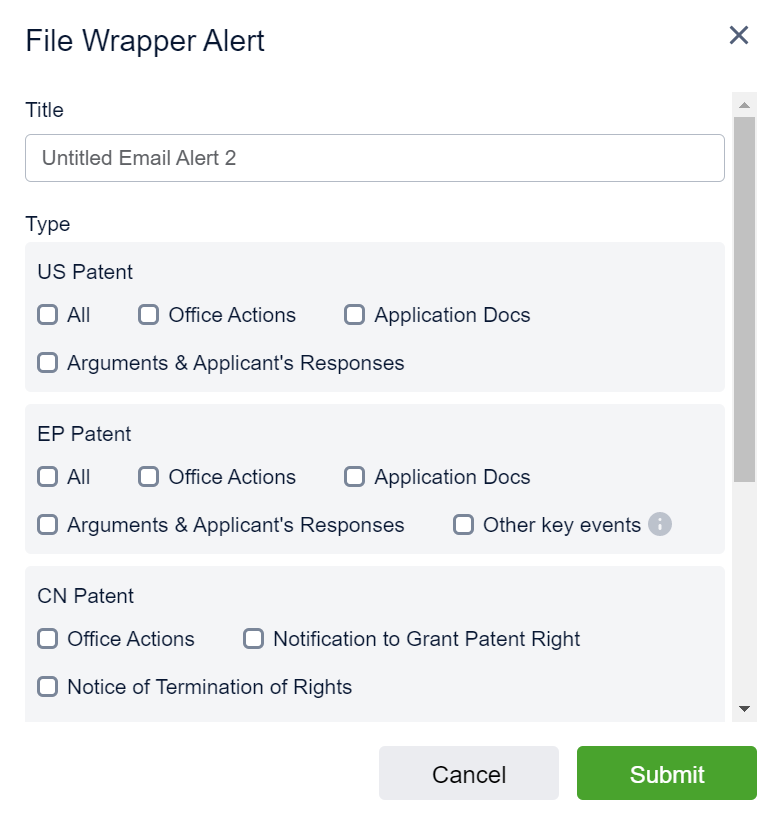 There are 4 types of alert for US patents:
All: This will update you on any new documents that have been added to the file wrapper.
Office Actions
Application Docs
Arguments & Applicant's Responses
There are also 5 different types of alert for EP Patents. 
All
Office Actions
Application Docs
Arguments & Applicant's Responses
Other Key Events
In addition to this, there are 5 types of alert for CN patents:
Office Actions
Notification to Grant Patent Right
Notice of Termination of Rights
Report on Patent Evaluation
Notice of Avoid Double Patenting
As with regular email alerts, you are able to give the alert a name, decide who the alert is sent to (this can of course include yourself), their frequency and if it is sent to you even if there are no updates.